There's no question that the North Shore is brimming with student ingenuity.
Whether it be singing, writing, acting, drawing, painting, sculpture, photography, animation or other artistic mediums, many local students are innovators in their field of art.
The Salem News presents its second annual series to acknowledge students on the North Shore who are gifted in the arts.
The region's high schools have nominated students who excel in the visual, performing or musical arts. Continuing the series are three students from Peabody Veterans Memorial High School who have received accolades for their work in drama, visual arts and music.
We asked the nominees — Darlina Kim, John Spinale and Lauren Sliva — questions related to their artistic talents, accomplishments and future plans. Their responses are below.
---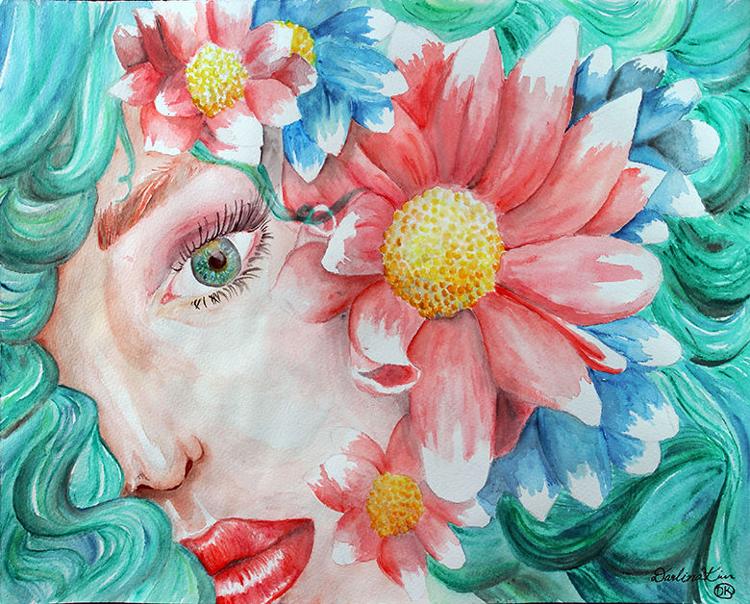 Darlina Kim
Age: 17
Grade: Senior
GPA: 3.5
Artistic talents: I am a visual artist. I use many different materials in my work. I mainly paint, using watercolors and acrylics, but I've also experimented with color pencils, pastels, charcoal, clay and inks.
Extracurricular activities: I am part of the school's art club that I attend every Wednesday to work on extra artwork. I have tennis practice everyday and games every other day. I was also in Stage One's tech crew for a short time for the drama club. I am no longer in Stage One, but I have to say, drama students are unbelievably hard working. It's extremely time consuming and a huge commitment to be in a production in any position, whether you're an actor or part of the tech crew.
Awards and recognition: Boston Scholastic Honorable Mention (2014); Boston Scholastic Honorable Mention, twice (2015).
Future college plans and intended major: I am officially a student of Massachusetts College of Pharmacy and Health Sciences, accepted in their PharmD doctorate program. I am very excited and happy with my decision. MassArt college of Design is right next door and I am able to take elective classes there. I really do feel ready to further my education in science and the study of medicine along with the gander in the arts.
Tell us how you started in the arts. How old were you, and what piqued your interest?
I've been drawing since I was 4 years old. As a kid, watching Saturday morning cartoons and Disney/Pixar movies inspired me to venture into art. I thought the cartoon's line work was cool and the color combinations to be interesting. I practiced drawing my favorite cartoons and creating my own. I was amazed by the animations and how all the different drawings came to work together to create moving objects. My dream job from then on was to become an animator for Pixar. I really got into creating my own style as a young teen when I started reading comic books. In middle school, I was very interested in detailed black and white line work. I created my own comics with my own characters and story lines with the use of inks and pens. Entering high school, I continued to create comic book style artwork and worked on short stories. Freshman year was the first time I meddled in makeup. Although I didn't wear makeup for most of the time, I loved experimenting and creating different looks. Having two sisters, I love taking my makeup brush and painting on their shadows and liners. I felt that a face was a blank canvas for my work to be painted on. With every look, it inspired my works and grew into a concentration. Sophomore year, I was introduced to acrylic painting and loved it. I never thought I could paint until I was assigned to paint an animal in my studio art two class. I painted a detailed owl that I am still proud of today, although my paintings have progressed greatly. I've also dipped my toe in trying ceramics this year, and I continue to love every aspect of it. As a senior, I have a portfolio of short stories, line work, paintings, color pencil pieces, ceramics and mixed media works.
Why do you love your art?
I love my art because it's my own style and it represents myself. Every piece is made with my type of interests, my style and it tells a story of my own ups and downs, happiness and sadness. For example, I love nature and the idea of the natural state, which is very well represented in my work. But I also love cosmetic beauty and the idea of being different and original. As a makeup artist, I love the different ways you can present yourself to the world. As a young woman, my artwork consists of women displaying my ideas with each different look. Each woman represents me in a different way.
What is one of your proudest accomplishments within your art field?
My greatest accomplishment is finding my voice in my work and branching out to using many different materials. My most important growth period is now, during my high school career. With our awesome art department and large selection of materials, I've found what I love to use and what I love to create.
How have you balanced school with your art?
It's not an easy task to balance completing artwork on time and also staying concentrated in schoolwork. I am an AP student of four AP classes and I understand the difficulties. I am a very organized person with a schedule for everything. Every night I break down every assignment, understand its length and when it's due and work on it every day. One night I would do some statistics and chemistry homework along with completing a base layer for a piece I'm working on in class. The other night it's another section of Spanish, a bit of statistics and another part of a current piece. It's all about very good time management. I am that kid in school that is always carrying around paints and color pencils, finding time between classes to work on my pieces. [In the spring] I also have tennis practice and games every day on my hands. I would work on my artwork/class work on the bus to an away game or as we wait to start practice. A lot of students feel that AP art is not a "real" AP class, but it is as demanding and time consuming as any other AP class. I take a lot of pride in what I do.
What are some of your future goals related to your art?
My goal is to continue working on my artwork of all sorts, keep up my talents and further develop them. I want to be a better artist everyday.
Do you have any plans to continue studying your art in college, either as a hobby or as a major? How did you come to this decision?
I have come to the decision to keep art as a hobby of mine. It was a very difficult decision. I am very interested in art school and majoring in illustration/animation, but I am also a child of the wonderful world of science. I am in love with science and the new knowledge of everyday life. I was that annoying kid in class that always asked "why?" I wanted to understand the world: Why does the sun rise? How can cars run? Why can metal bend? How are diamonds made? I know the answers to these questions now and I am unbelievably content of it too.
---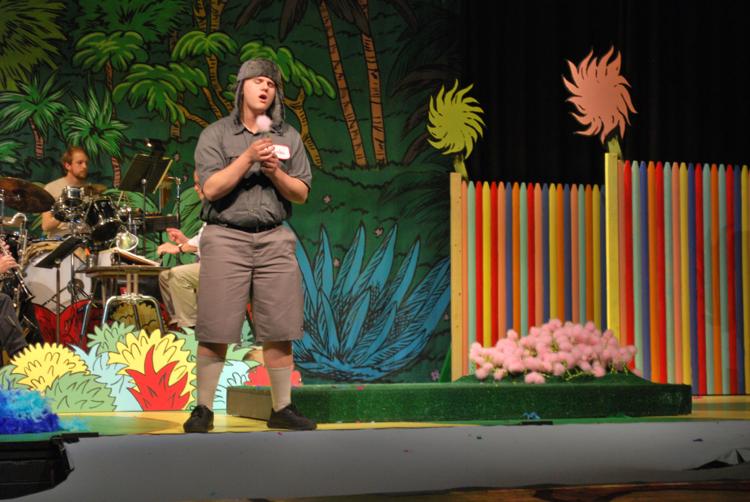 John Spinale
Age: 18
Grade: Senior
GPA: 3.56
Artistic talents: Singing, drama
Extracurricular activities: I used to throw shot put, discus and javelin, up until this winter. I am also employed at Market Basket.
Awards and recognition: 2015 Northeast District Choir, 2015 Massachusetts Music Educators Association All State Choir.
Future college plans and intended major: UMass Amherst Class of 2019; major in broadcasting communications, minor in music (vocal performance).
Tell us how you got started in the arts. How old were you, and what piqued your interest?
I have been singing my entire life casually, but formally began in fifth grade. My music teacher at West Memorial told me to join, and I am forever grateful.
Why do you love your art?
I love my art because it's something I can always go to when I'm in need. There's always a song to describe how I'm feeling, and another to cheer me up.
What is one of your proudest accomplishments within your art field?
Being selected for the MMEA All-State Choir this March 2015 is my biggest accomplishment in my music career thus far. The experience was absolutely magical.
How have you balanced school with your art?
Late nights, hard work and rigorous time management.
What are some of your future goals related to your art?
I want to pursue music as a career. I'd like to be a performer and potentially a singer/songwriter.
Do you have plans to continue studying your art in college, either as a hobby or as a major? How did you come to this decision?
I absolutely do. It'd be as my minor, but I'd also pursue it extracurricularly, i.e., a cappella groups, choirs, solo performances.
---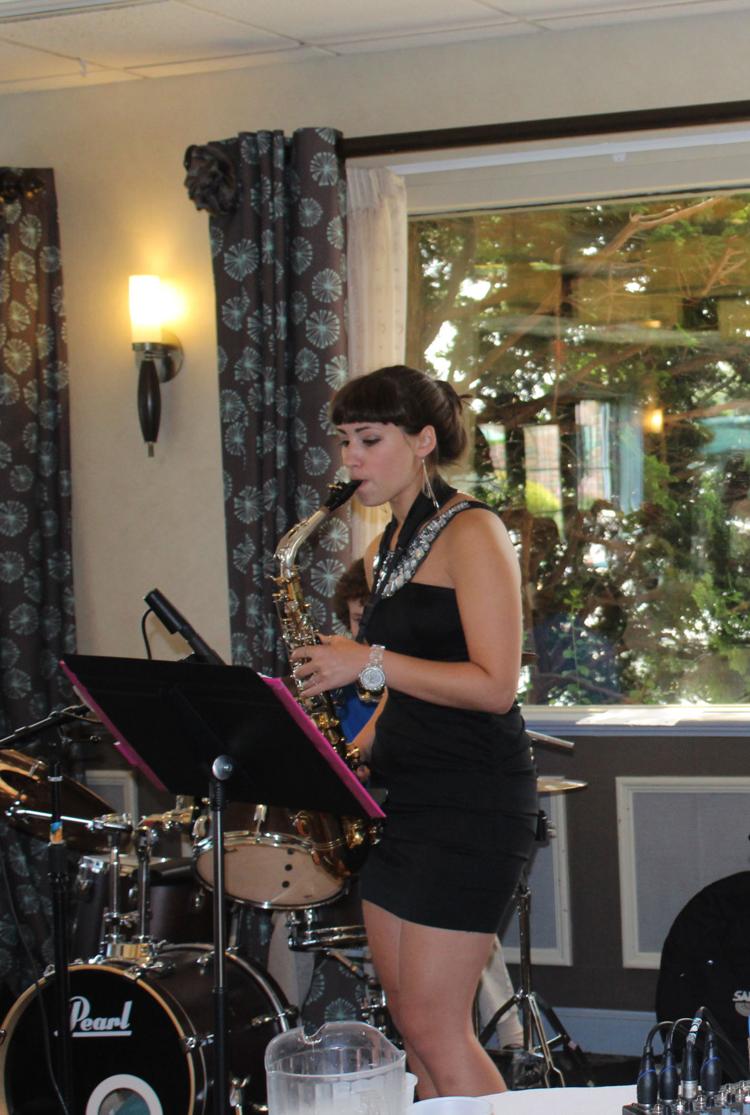 Lauren Sliva
Age: 18
Grade: Senior
GPA: 3.84
Artistic talents: Alto and tenor saxophone playing
Extracurricular activities: I participate in my high school's chapter of National Honors Society, in addition to participating in Peabody High School's jazz band, wind ensemble and concert band, and holding first chair in all ensembles.
Awards and recognition: PVMHS Band Outstanding Freshman Award, Freshman Representative, Sophomore Representative, Junior Representative, Vice President of PVMHS Band, National Honors Society, National AP Scholar.
Future college plans and intended major: In the fall, I will be attending UMass Lowell for chemical engineering in the honors program.
Tell us how you got started in the arts. How old were you, and what piqued your interest?
In the fourth grade, I was given a recorder for music class, and handed songs to learn to earn "belts." The more belts you had, the more music you had learned, and I loved it. I remember going home from school and practicing recorder on Thursday nights in preparation for our playing tests, making sure that my song was perfect. When fifth grade came along, the opportunity arose to pick a concert band instrument to play. I had seen the saxophone on television programs before and I labeled it as "the jazzy one" in my head. To me, the sound was beautiful and versatile; I just loved all the different kinds of music that could be played on it. Therefore, when I was told that I could pick an instrument, the saxophone was my natural choice. My mother encouraged me to reconsider and pick the clarinet because of its size and weight, but I couldn't be swayed: the saxophone was for me.
Why do you love your art?
I love playing the saxophone because I can express through my music what I cannot convey through words. I can perform for crowds and bring joy to them through my music, and I love that. There is also the opportunity for constant growth in saxophone playing. When I transcribe a solo or work on a concert piece, I am improving my ear, my technique and learning more about music theory in general. I love learning the language of jazz and working hard to develop my own sound.
What is one of your proudest accomplishments within your art field?
I performed with a teen Klezmer band called Sababa for two years, and I am extraordinarily thankful for that opportunity. We played around the North Shore area at private events, festivals and fairs. Through Sababa, I learned how to convey my love for music to others, gained experience as a soloist, and gained the important skill of being able to work with a cohesive band. Managed professionally, Sababa performed over 50 shows in the area, and I am very proud to have been a part of it. Each show was a learning experience and an opportunity to spread my love of Jewish culture and music in general.
How have you balanced school with your art?
Balancing school with art is difficult, but if you love it, you do whatever you can to work it into your schedule. I participate in a wind ensemble at UMass Lowell on Monday nights, so I drive to and from Lowell's Durgin Hall each Monday evening to make that happen. I pack my schedule with Jazz Band rehearsal Tuesday afternoon, saxophone lessons Tuesday evenings, and wind ensemble rehearsal on Thursday afternoons, all while having work on Wednesday afternoons until 7 and stuffing homework into the mix. My practice time is sometimes scarce, so I make it a point to practice during my lunch period at school. This way, I get 20 more minutes to spend on my playing that I otherwise would not get. Also, I can use my time at home for homework, which can become a heavy workload.
What are some of your future goals related to your art?
In the future, I hope to one day have a band that I can play in on the side. I would also like to give saxophone lessons to younger students in my spare time. In general, I would like to become the best saxophone player that I can be!
Do you have any plans to continue studying your art in college, either as a hobby or as a major? How did you come to this decision?
I am going to continue to study saxophone playing as a minor in college. I want to continue to take lessons, and I want to participate in as many musical ensembles as I can. I am particularly excited for marching band, because Peabody does not have a formal marching band program. I came to this decision because this is truly what I love to do, and I would not be complete without continuing to play. In a perfect world, I would be a music major, but I know that there is just not enough money to make in the music field for that to be practical.
---