After each bout of freezing temperatures this winter, Michael Smolak, owner of Smolak Farms in North Andover, Massachusetts, walked into his orchard to check on his peaches – he cut budding flowers down the middle, expecting to see a healthy green.
All he found was brown all the way through.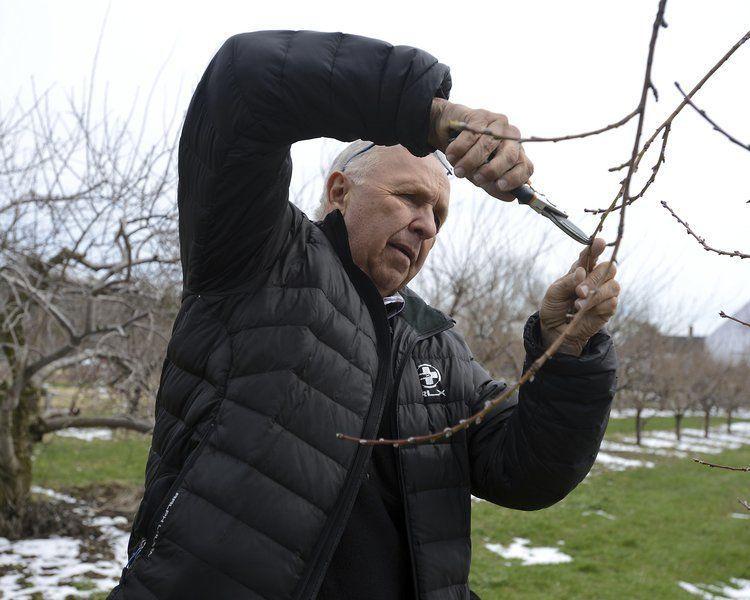 Freezing temperatures, particularly in February and most recently Tuesday night, resulted in the decimation of one of the most fragile fruits currently budding for August consumption. Farmers from across New England report massive destruction of their peach crops.
"There are no peaches north of Rhode Island," said Smolak, who also serves on the agricultural board at the Department of Agricultural Resources, and the Farm Service Agency, a branch of the USDA. 
Massachusetts produced 1,249 tons of peaches in 2014, according to the United States Department of Agriculture (USDA). A total of 852,939 tons were produced in the United States in 2014. California produced 73 percent of the total peaches in the United States in 2014. 
"That's how it looks to me," said Glenn Cook, a co-owner at Cider Hill Farm, in Amesbury, Massachusetts.  "We're already counting on a total loss."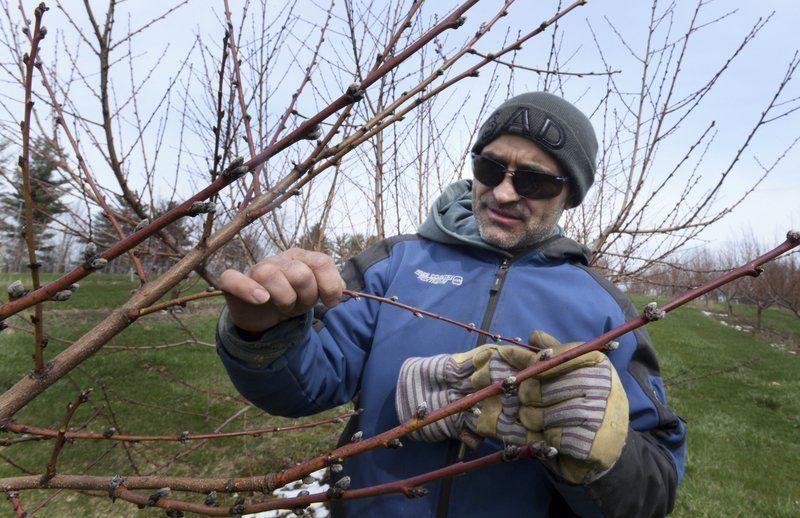 "The deal is, in a regular winter, these flower buds, not the trees just the flower buds, they could take, 13- to 14-below-zero wholly dormant," Cook said. "But we went into a cold weekend having had 65 degrees about 10 days earlier. The peach trees come out of dormancy very easily. They are easily tricked by warm periods. That makes them even more vulnerable. I have a feeling we lost the flower buds way before 14-below-zero, which is why there is such a total kill, even south of us."
Dormancy is the time when a peach tree is not producing leaves or buds during winter. A peach tree might grow leaves and bloom if there are bouts of warm weather during a time when the tree is normally dormant. In the case of this season, those blooms succumb to cold weather. 
Smolak attributes climate change to this year's crop destruction. In the past, he said, farmers in this area would lose a peach crop only once every five years, but since colder weather is present in April, anything that buds early is affected.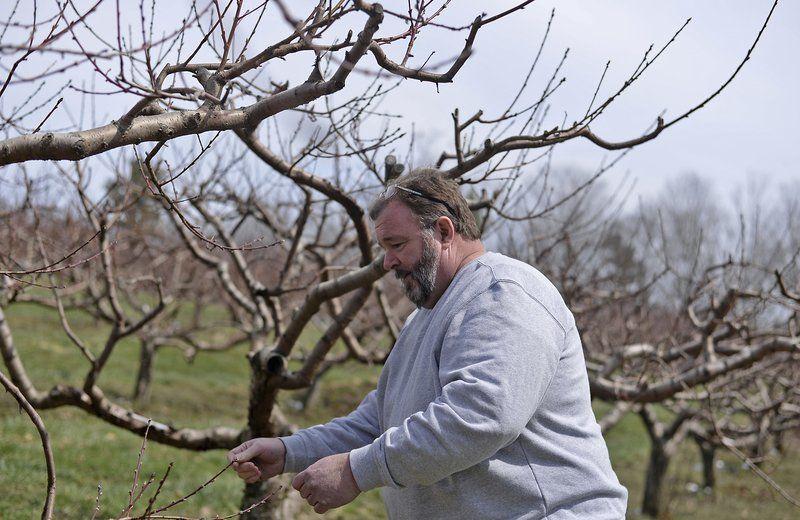 Smolak said in cases of crop disaster, the Department of Agriculture can offer some assistance. Farmers can get crop insurance, and receive money that helps lessen the blow. 
"So we might get enough to cover expenses, if we're lucky," he said, "but it certainly doesn't make us whole."
Smolak added, even if there's no crop, farmers still have to make the orchard ready for future seasons. He plans on using this year as a restructuring period for the peach crops, making heavier cuts in the trees. Generally, farmers cut away about half of the current season's growth annually, to allow for new growth.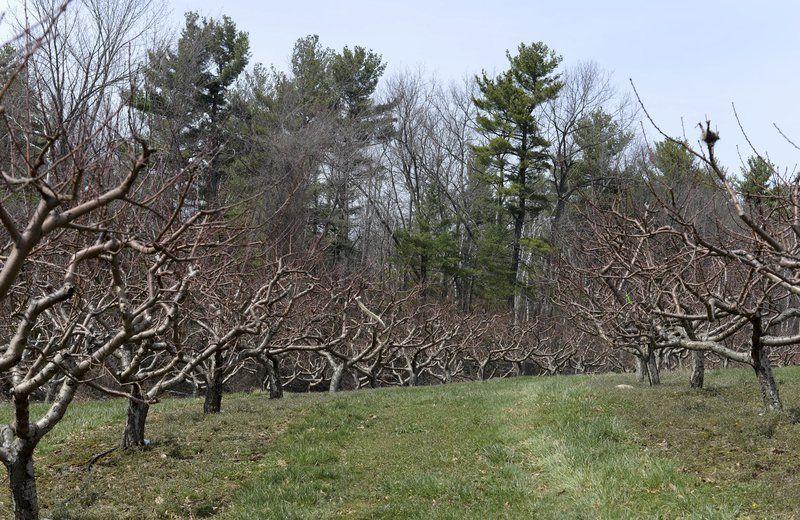 Smolak said his apple orchards look good and even some of his hardier summer fruits like plums are doing all right, but they are far from out of the woods.
"When people ask, 'how's your crop?' we all say we don't know until the money's in the bank at the end of the season," he said with the wisdom of one who has farmed in New England for decades. "It could be wind, hurricanes – could be anything. We remain optimistic, we're lucky we have what we have, and we hope everything else will produce just fine."
The apple crop at Cider Hill Farm is also doing okay as well as the strawberries, raspberries and blueberries, said Cook.
 "We can survive a peach loss. The apples are the next part of the story that may be getting scary for some," Cook said. "The growth stage of the apples right now, there are charts that tell us how cold they can take it at the different stages without having a 10 percent kill of flower buds or 90 percent or a total kill. Last night and the night before, we were right on that line."
"If there is cold, sometimes praying is the only thing that we can do," Cook said. "Sometimes God has a sense of humor and he wants to test us to see what we would do."
Matthews and Edelstein are reporters at The (North Andover) Eagle-Tribune. Sullivan is a reporter at The Salem (Massachusetts) News.