Somewhere in your community today, an individual may be deciding it is finally time to put an end to addiction to painkillers or heroin. It's a decision typically leveraged in desperation, experts say, when the addict faces losing a spouse, a family, a home, freedom.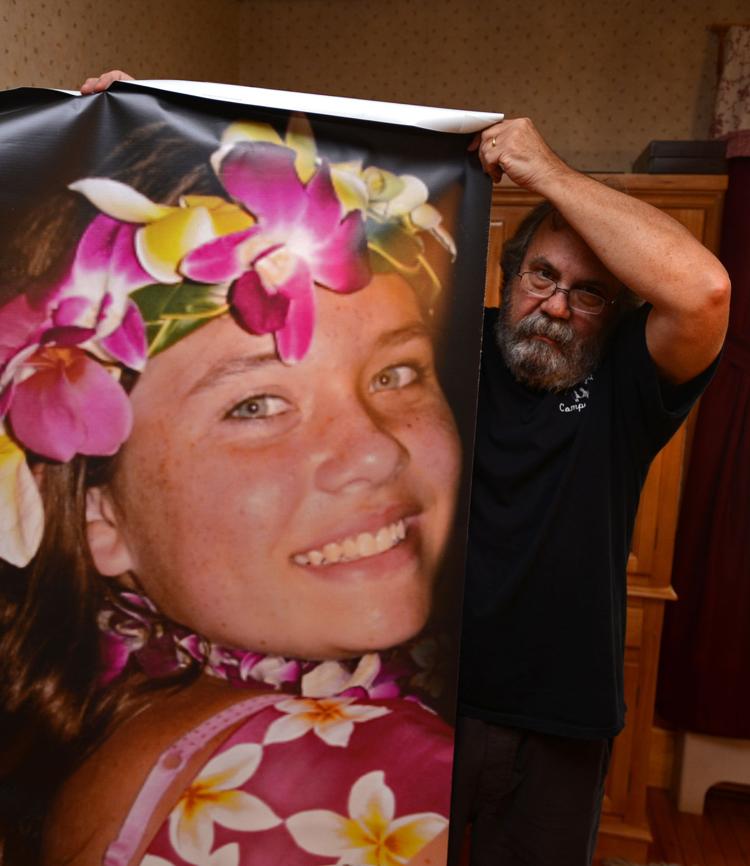 Faced with a hellish withdrawal of sweats, shakes, vomiting and anxiety from an addiction that often has lasted many years, the individual will make a call for help to an inpatient detoxification center and quite likely be turned away. As his or her body begs for another shot, another pill, the individual will be told to get on a waiting list for a bed in a treatment center.
The wait could be days, even weeks.
If this person does get a week-long stay in detox, he or she will seek a two-week stay at a rehabilitation center to stabilize and start a path to sobriety. Family members will make phone calls and be told that once again, there is no room and be put on a waiting list.
Again, the wait could be weeks.
Before they get that help, many addicts will relapse. And if they survive the next dose to their recently detoxed body, they end up back on the detox waiting list, often by way of a courtroom or an emergency room. Sometimes this cycle happens time and again.
In the rehab field, it's called the "spin-dry."
"You get detoxed, and if you're lucky there might be a step-down service," said Marylou Sudders, co-chair of Massachusetts Gov. Charlie Baker's Opioid Task Force. "A lot of people are told to wait or can't find a bed for longer-term recovery. There seems to be a consensus that we need a more continuous level of treatment to help people reach recovery or medically assisted treatment."
As leaders in government, health care and criminal justice seek answers to solve the spike in opiate overdose deaths, they are coming to grips with a reality those on the front lines of the battle have seen for years: the current treatment system for addicts is overwhelmed and inadequate to meet the rising demand, leaving hundreds of addicts seeking help vulnerable to relapse, overdose, incarceration or death every day.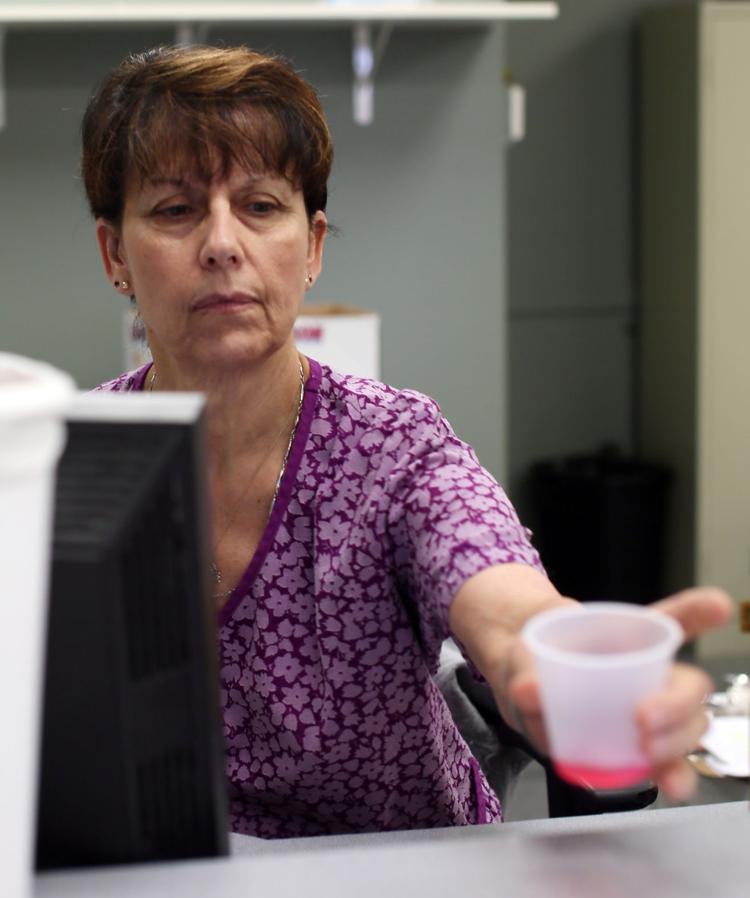 Sudders, recently tabbed as Baker's secretary of Health and Human Services, has listened to hundreds of stories from recovering addicts and their families in recent months and read several government-commissioned reports leading the task force's working group.
She said while prevention efforts like youth education and improved prescription monitoring are vital to solving a crisis she is calling an epidemic, the safety net for those currently in the throes of addiction is full of holes.
"Across the spectrum of care, there are gaps," she said.
And the barriers aren't limited just to demand. Addicts and their families looking to access the rehabilitation system face a complex maze of detoxes, rehabs, outpatient services and insurance coverages, according to a report released in April from the state's Center for Health Information and Analysis focused on what officials term "substance abuse disorder" related to opiates.
"The No. 1 finding in our report, for me, is that it's a very complicated system," said Aron Boros, CHIA's executive director. "It's different than a normal medical care system where you find a primary care provider and maybe work with a specialist on a particular issue. It's a system with different providers and settings and rules that are very complicated for patients to navigate."
Navigating the system
CHIA's report is the result of a mandate from a law passed last year aimed at improving and increasing access to substance abuse treatment.
It's one of several initiatives on the part of lawmakers to identify the cracks in the system and find ways to fill them. A Department of Public Health task force produced its own report last year, and now the Opioid Task Force will use information from the CHIA report, other relevant data and a host of public meetings across the state to assess the situation and pinpoint solutions.
Sudders, whose background is in social work and mental health, is charged with unraveling a tangled system of care that is impacted by the disparate perspectives and interests of lawmakers, health care providers, the court system and insurance companies.
Her goal is simple, she said: reduce the number of overdose deaths, a task she admits may not happen right away due to the severity of the opiate scourge sweeping across the region.
Health care providers believe the greatest success for recovery from the powerful grip of opiates, particularly with young people, is achieved through a long-term approach that includes structured inpatient services to detox, stabilize and transition the individuals back into society, often with the help of medication like methadone. It's a process that can take years.
But at each step of the treatment continuum, demand far outnumbers supply.
Detox facilities on the North Shore and in the Merrimack Valley say they are overwhelmed with applicants and currently operating at 98 percent capacity, forcing them to put addicts on a waiting list.
According to the CHIA report, of the 900 or so people who get a detox bed each week for a stay that typically lasts five to seven days, the next step is often a two-week stay at rehab to stabilize them and keep them clean. But for those 900 people discharged each week, there are typically only about 150 short-term beds available.
And though there are nearly 400 beds for those who need longer-term transitional care, MassHealth and all but one in-state insurance provider won't cover the stay.
"We found it throughout or study," Boros said. "There's not a clear match of capacity to need at any level in the continuum."
Breaking in
Sudders needs only to walk down the hall to the office of Rhonda Mann, her communications director, to hear a first-hand story of how difficult it is to break into the rehabilitation system.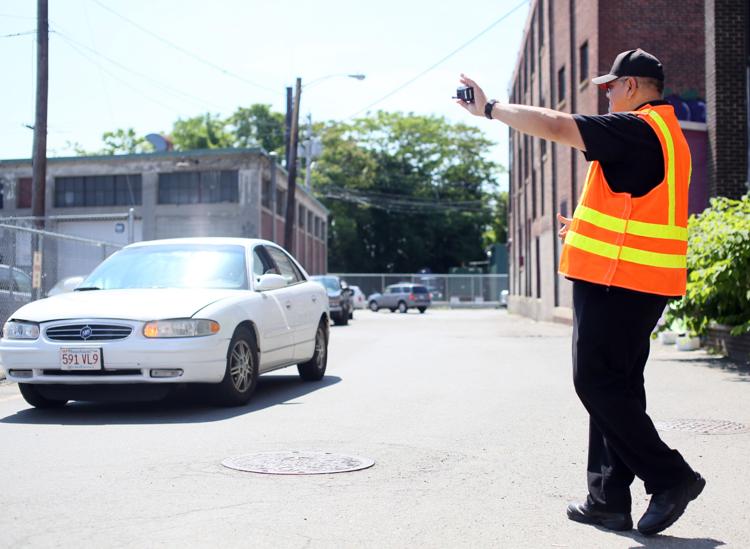 Ever since Mann's daughter was a young child, she struggled with anxiety, which was managed with medication. But when her daughter became high-school aged, she began to self-medicate with the painkiller Percocet. In her deepest stages of addiction, she'd crush the pills, mix them with water and inject them into her veins.
"She became unrecognizable," Mann said.
Because her daughter wouldn't accept help, she kicked her out at age 19, but first gave her instructions on what to do when she was ready to change her life.
"For my daughter, there was not a place you can just show up and say you're ready to get help," Mann said. "We said, 'When you are ready, this is what you do: You go to the emergency room and say I don't feel safe, and they have to keep you. It's a crazy system."
With treatment, Mann's daughter has now been sober for 18 months.
The DPH report issued in March 2014 put forth several recommendations to make the treatment system in Massachusetts more efficient, including the creation of a central navigation system to help families locate services, and an increase in the amount of treatment beds at every level of care, from acute detox services to longer-term inpatient beds where stays can last up to 30 days.
On the insurance side, Sudders said MassHealth has taken some small steps to raise its reimbursement rates and another rate hike may be coming this summer. Meantime, she said commercial insurance carriers are "stepping up" to help solve the issue.
But as newspaper obituary pages continue to fill with young opiate addicts, these initiatives are still in the process of being implemented.
Sudders said her task force is considered a working group, rather than a commission, for a reason. Rather than issue a report with recommendations and go away, she wants to see the task force set concrete goals and follow through, with deadlines and detailed data to back up the results.
Norton said the appointment of Sudders, with her mental health and social services background, proves the governor "gets it." With her help, he believes addiction can be viewed as a disease, rather than stigmatized as a personal weakness, and treated as such.
"You never hear someone say about diabetes, 'Well, it's their fault they didn't watch their diet,'" he said. "We don't blame or stigmatize other medical disorders the way we do with addiction."
This is one reason Sudders chooses to call the opiate crisis an epidemic, a decision she said has prompted some critics to call her an alarmist. She believes opiate addiction should be treated in the same public health strata as AIDS, an epidemic that has been brought under control.
"I had dear friends who died from AIDS, who the ambulance wouldn't pick up," she said. "I've watched the trajectory of how AIDS is now a chronic disease, but you don't die from it. You're not stigmatized by it. It's an arc from epidemic to chronic disease to being managed. I'm hoping it doesn't take that long, but it will be an arc."
PREVIOUS: Heroin crisis 'wasn't on the front burner'
NEXT: Court is often the best path to care