When Peter Rockwell entered Clay Dreaming Pottery Studio Wednesday afternoon, he set aside the cane he normally uses to help him walk.
"I don't know why," he said, "but my legs always feel better when I come into this place."
The 82-year-old Rockwell obviously feels comfortable at the studio on Cabot Street, where he is a regular customer. Unbeknownst to most people, he's also the most famous.
Rockwell is the youngest son of iconic painter Norman Rockwell. He's also a respected artist in his own right, having spent 56 years in Rome as a sculptor, teacher and art historian.
Rockwell moved to Beverly in October to be near his daughter, Mary Faino, who lives in Danvers and owns The Paper Mermaid Shop in Rockport. Nearly every day he walks to nearby Clay Dreaming and spends about four hours creating clay sculptures of gargoyles, mermaids and acrobats, the forms he has often preferred.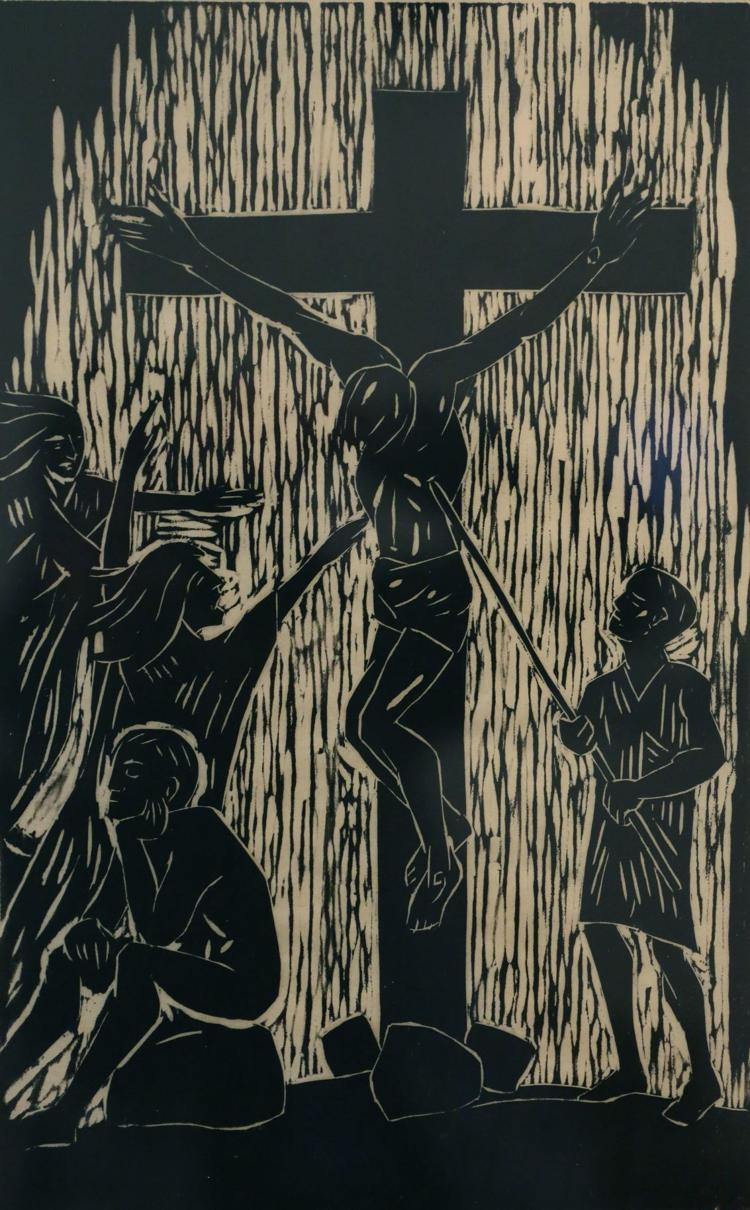 Rockwell also regularly attends services at St. Peter's Episcopal Church, which is also a short walk from Oceanview. In February, he offered to display his woodcuts of The Stations of the Cross at the church during Lent. On Thursday from 5 to 7 p.m. at St. Peter's, the public is invited to meet Rockwell and view the pieces, which are on loan from the Norman Rockwell Museum in Stockbridge.
"To have the work of a serious artist like Peter Rockwell is just an amazing gift," said the Rev. Manny Faria, the rector of St. Peter's Church.
Rockwell, the youngest of Norman's three sons, grew up in Vermont. He and his brothers were often used as models for his father's work, including his famous cover illustrations for The Saturday Evening Post.
It wasn't easy growing up the son of Norman Rockwell, he said.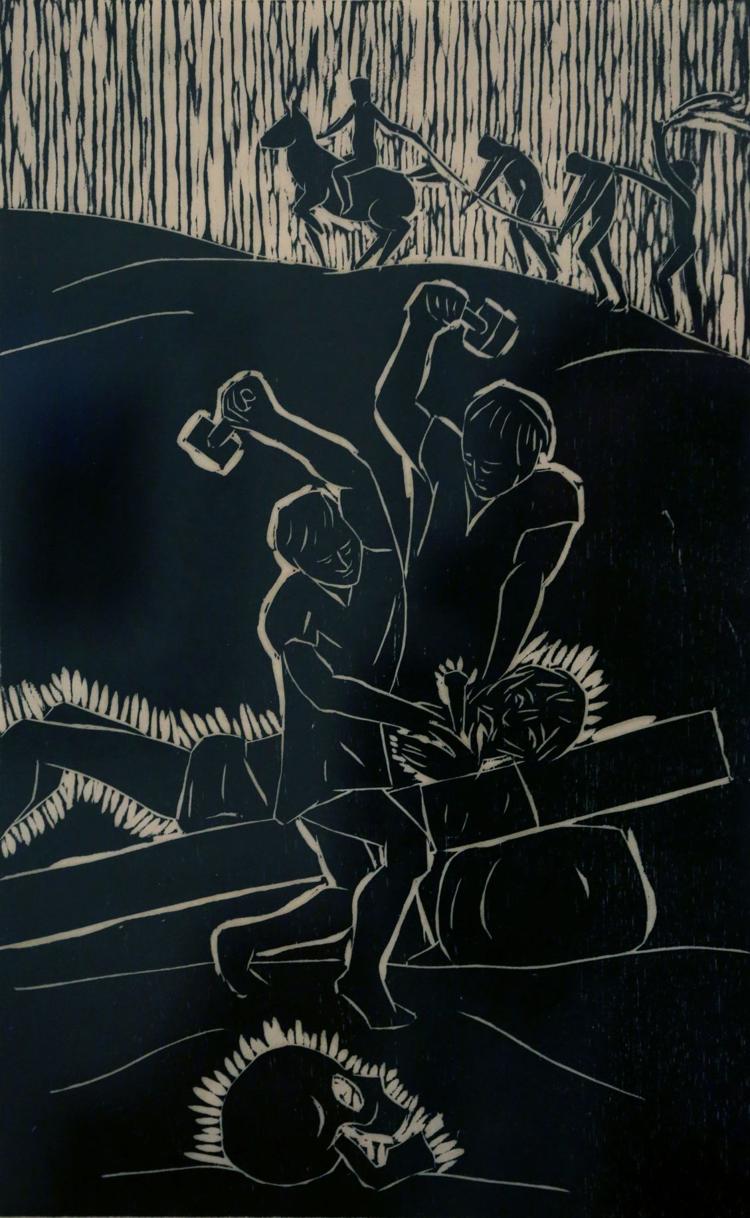 "One of the problems was my father was a workaholic. Seven days a week, 12 to 14 hours a day. We never went on vacations. We went to California one summer and my father rented a studio so he could work. It was very hard for my mother."
Rockwell had no intention of following in his father's footsteps as an artist. He was an English major at Haverford College in Pennsylvania, but took a sculpture class in his junior year and fell in love with it.
"My father was very much against it," Peter said. "He said it was the worst way to make a living he could think of. But I got him to back down on that and he helped me."
Rockwell studied sculpture at the Pennsylvania Academy of the Fine Arts. One of his first commissions came when his father agreed to design bronze plaques for the Women's Memorial Bell Tower at the Cathedral of the Pines in New Hampshire, under one condition.
"He said, 'I'll do the drawings if I can pick the sculptor,'" Peter said. "He picked me."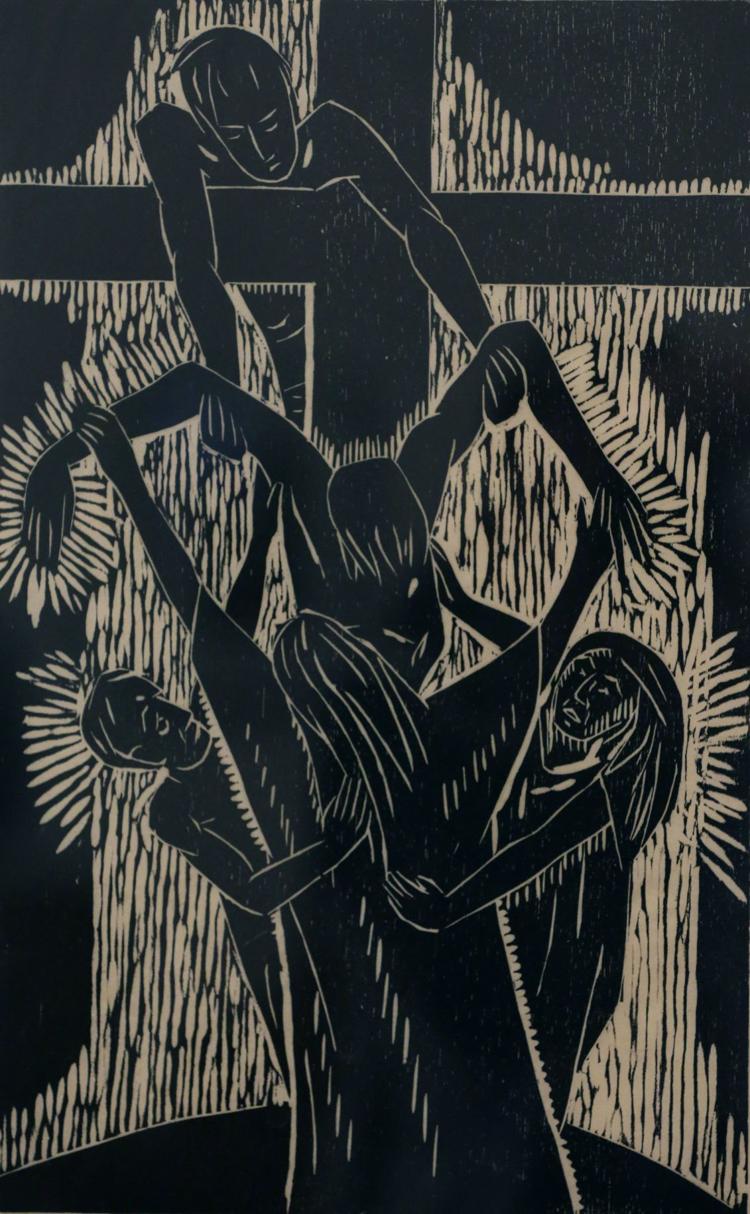 In 1961, Peter Rockwell went to Italy with his wife and toddler son on a traveling fellowship, and he never left. He raised his family there, became fluent in Italian, and worked as a teacher and tour guide while establishing his career as a sculptor.
In the early '70s, Rockwell was commissioned to create a series of 11 gargoyles for the National Cathedral in Washington, D.C. He became known for his use of gargoyles and various "monsters," including Grendel's Folly, a sculpture that has greeted visitors to the Norman Rockwell Museum since 1994.
Rockwell also became an authority on stone carving. His book, "The Art of Stoneworking: A Reference Guide," has been called one of the most important books on the subject.
In a 2009 retrospective of his work, the Norman Rockwell Museum said Peter "has successfully created his own identity and has come to see his life's work, in its fullest sense, widely admired, commissioned, and collected."
Rockwell, whose wife died five years ago, moved from Rome to Beverly after deciding he could no longer live alone due to his difficulty walking. Faino, his daughter, said she chose Oceanview in part because of its proximity to the clay studio.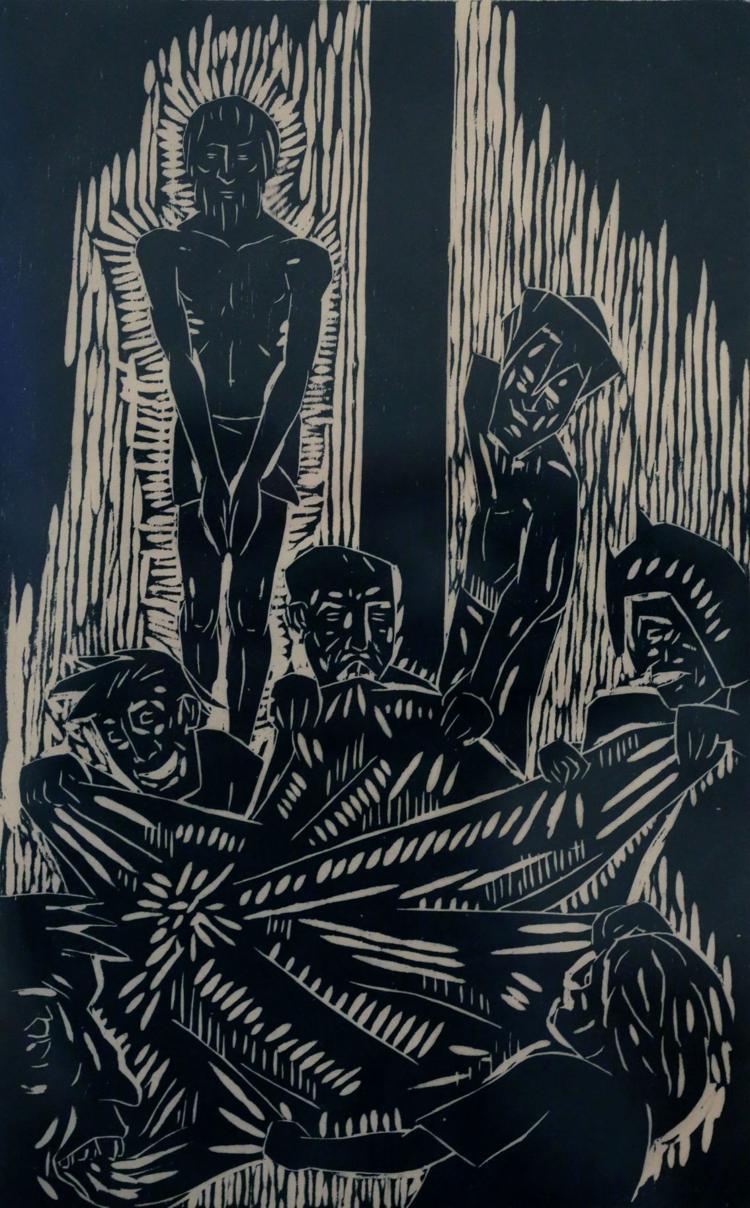 "He has a lot of intellectual creative energy," she said. "I don't know where it would go if he wasn't working."
As he worked on more sculptures at Clay Dreaming on Wednesday, Rockwell said he has made more than 100 since arriving in Beverly – so many that he has had to put them in storage.
Rockwell said he doesn't see himself slowing down in his artistic endeavors, either.
"What am I going to do if I don't keep producing?"
Staff writer Paul Leighton can be reached at 978-338-2675 or pleighton@salemnews.com.