SALEM — More than 100 protesters calling for city leaders to defund the Salem police department wove through downtown and ended a two-hour-long march at City Council President Bob McCarthy's house Friday night. 
The march, organized by Solidarity North Shore, began at Old Town Hall by Front Street, passed City Hall and fused through downtown toward Derby Wharf. It stopped there, and later at Irzyk Park, where marchers were allowed to offer remarks on any topic of their choosing.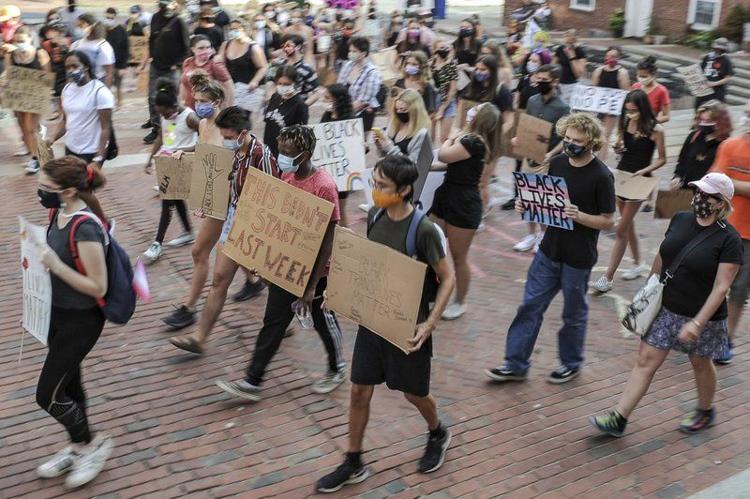 "We don't need equality," said Gloucester resident Ilyana Lorenzana, standing by the anchor at the Salem Maritime National Historic Site while speaking into a megaphone. "We need to be more than level, because people of color — especially black people — have been put down so much further so white people could get ahead."
Abi Mari, a 10-year-old girl of color from Beverly, spoke in front of the decommissioned tank at Irzyk Park.
"I'm only 10 years old, and I shouldn't have to know any of this," she said. "The color of my skin doesn't mean that, hey, I could get shot by cops when I get older."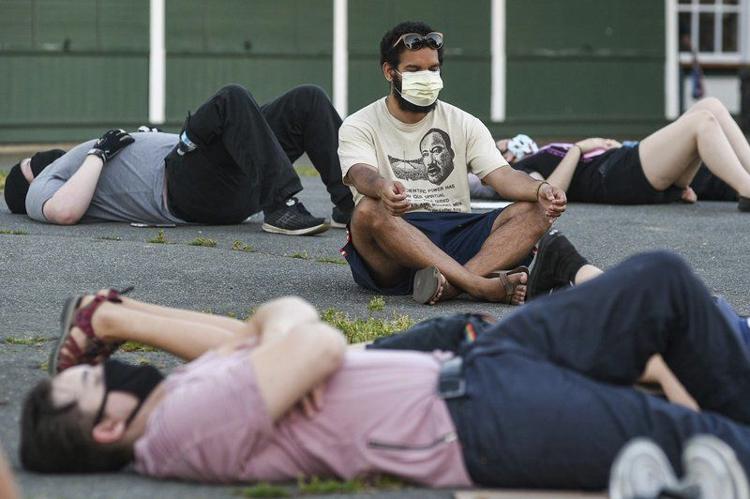 The protest was organized to call for Salem police to be defunded by the City Council, which has recently been reviewing — and early Friday morning approved — the city's 2020-21 budget as part of a five-hours-long meeting that started Thursday night. The police department's budget of more than $10 million was untouched throughout the process.
It ended in front of the McCarthy's Juniper Point home, where they chanted for several minutes for him to come out: "Hey McCarthy, come out, we've got something to say; if you don't cut the budget, get the (expletive removed) out of the way." There didn't appear to be any activity inside the home the entire time marchers were present.
The march was entirely peaceful, including a moment where the group passed by a batch of counter-protesters at the entrance to Salem Willows Park. The counter-protesters held signs in support of Salem police and calling for Salem to stand together.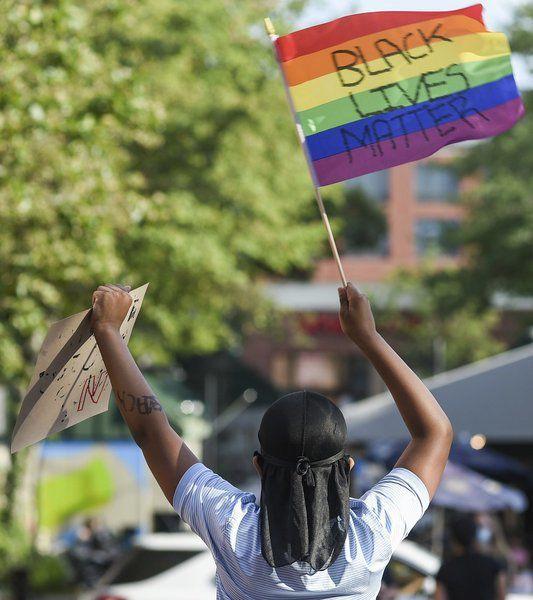 Organizers also issued a list of demands to city leaders. Among them, spread across several images on the organization's Instagram profile @solidaritynorthshore, the organization demanded: 
The counter-protest at the Willows was in part notable given the main protest's taking place within 24 hours of the death of 56-year-old Salem police Officer Dana Mazola. A 31-year veteran of the department, Mazola died after a head-on crash on Jefferson Avenue late Thursday night.
The march was also protected by uniformed Salem police officers, who set up nearly 20 roadblocks along the route to keep vehicles away from the crowd.
Ahead of the protest, organizers released a statement on Mazola's death and noted that the event was planned weeks before it took place.
"To his family, colleagues, and to anyone who knew him, we offer our condolences and very well understand the grief of the death of a member in a community," the statement read. "But know that he was not our target. To everyone who may be unsure of Solidarity North Shore's motivation and ambition in regards to police abolition, we want to make it clear right now. We do not target the character of these individual officers within the institution and was never a focus of ours."
Contact Salem reporter Dustin Luca at 978-338-2523 or DLuca@salemnews.com. Follow him on Facebook at facebook.com/dustinluca or on Twitter @DustinLucaSN.