SWAMPSCOTT — At about the same time Lauren and Charlie Baker's three kids were going off into the world, the couple entered public life in a big way.
It was November of 2014; Charlie Baker had just been elected governor, and Lauren Baker, a businesswoman in her own right, was going to be the first lady of Massachusetts. Everyone wanted to know what her primary initiative would be. 
She had no idea, she said, other than it would be helping kids.
Now Baker has found her calling as first lady, helping a small nonprofit within the state Department of Children and Families grow to serve more of the neediest kids in the state. It reaches kids in foster care one baseball glove, swimming lesson or summer camp experience at a time, she said.
For the past 18 months, the Swampscott resident has been working to transform the DCF Kids Fund, what Baker called "a diamond in the rough," into the just rebranded Wonderfund. 
Baker works unpaid and serves as vice chairwoman of the charity.
"What the Wonderfund is able to do is add resources on top of what they (social workers) already do," she said.
She wound up working with the charity at the convergence of several things in her life. 
She and her husband had just become empty nesters. And though she had been serving on the board of Marian Court College in Swampscott, the small Catholic college, which served many first-generation college students, closed in the spring of 2015 due to financial difficulties.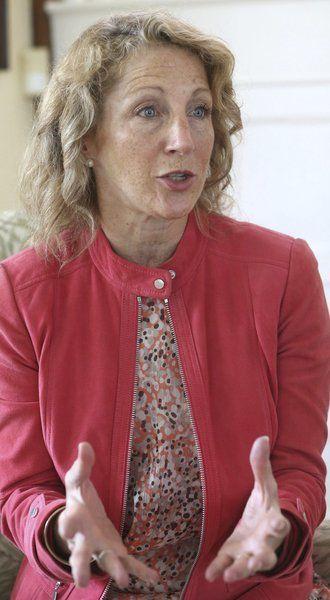 "It was the obvious start of a new chapter in my life," she said. "So I wanted to be thoughtful and deliberate about what that next chapter was going to be, and also I had no idea what public life was going to be about."
The advice she got from other first spouses was to take her time to decide. "Do something that you are passionate about and that moves you," they advised.
In Massachusetts, the first lady has no official job description or title. She is not a state employee. There's no staff, office or budget. There is no official residence to oversee.
But people have an idea of what a first lady does.
"You need to sort of wrap your arms around that," said Baker.
"I'm passionate about kids, and I wanted to find a way I could take my marketing and advertising background, my passion for kids, and my strong interest in working with nonprofits and mission-driven organizations, and tie that all together. When I learned about the DCF Kids Fund, I knew I found my thing."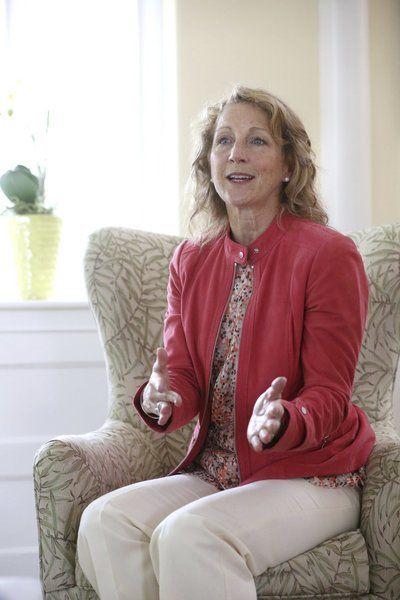 About the Wonderfund
To illustrate what the Wonderfund does, Baker tells the story of a kid who didn't sign up for Little League because he didn't have a glove.
"A social worker asked us," she said. "We gave her the ability to get him a glove and get him signed up, and he played — and that's awesome. So we want to make that happen everywhere."
Baker wants to grow the charity so that it could someday touch the lives of the 50,000 kids and teens involved with the Department of Children and Families on any given day. These are some of the neediest kids in the state, who come to foster care from every city and town, sometimes with only the clothes on their backs. 
The Wonderfund provides emergency aid, such as a new duffel bag, pair of pajamas or a teddy bear or other essentials to the estimated 10,000 or so children who enter state foster care each year.
By working directly with social workers, the fund can also pay for enrichment programs, such as an instrument rental, school field trips, registration fees or athletic equipment. It can pay for an SAT prep course or voice lessons. The fund also provides for school vacation and summer camps, including camps that reunite siblings who have been separated by foster care. The charity also coordinates the delivery of donated holiday gifts through the agency's 29 area offices.
They recently got a thank-you note, she said, from a 16-year-old girl who had been in and out of foster care, and who was living with a mother who had substance abuse issues. She was facing a February break with nothing to do, but she wanted to become certified as a lifeguard. 
"The social worker asked, we paid for her to do that one-week certification program during her February vacation. So now this young woman is a certified lifeguard. She can get a great-paying job whenever she wants. She's hanging around with good kids in a healthy environment. ... 
"I like to say, in that story, the first life that that lifeguard saved is probably her own."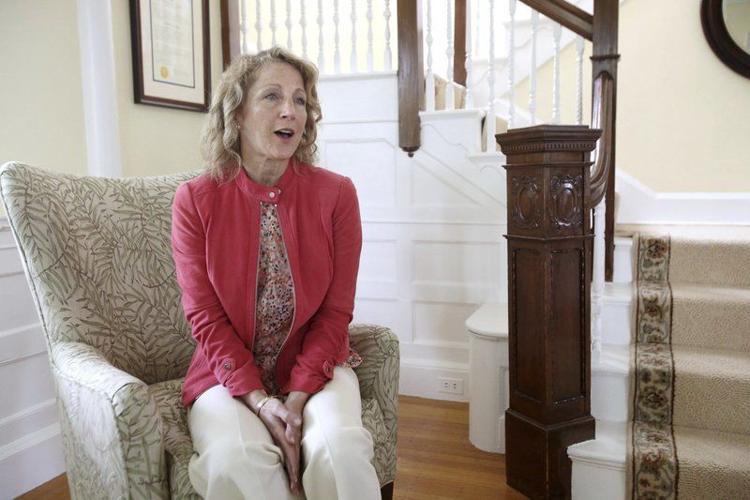 Meeting at MBA school
Baker, 56, grew up "half in Connecticut and half in Illinois," she said.
She met her future husband while studying at the Kellogg School of Management at Northwestern University in Evanston, Illinois, where they were both going for their Master of Business Administration degrees.
When they got married, they moved to Massachusetts from New York, she said.
For the past 24 years, they have lived in Swampscott, where they have raised their three grown children, Charlie, 26; A.J., 23; and Caroline, 20.
"I think I was super-involved with Swampscott when our kids were little," said Baker, who, among other things, was the registrar of the Swampscott Youth Soccer Association for eight years.
She now works part time with The Baker Group, a consulting firm that helps independent schools manage their enrollments. But most of her time is spent with the Wonderfund, which she learned about while visiting the DCF to figure out what she wanted to do as first lady.
"Quite by accident, someone said something to me about this little nonprofit that was inside DCF, " she said.
About 18 months ago, she rolled up her sleeves and went to work.
"We really looked at every process and every program," she said, "and really reimagined and reengineered everything the Wonderfund does, so it can grow to serve more and more kids."
'A godsend'
"She's been a godsend," said Wonderfund Chairman Larry Begley, who has been involved with the fund for 15 years, and chairman for the past six. 
Before Baker's involvement, the DCF Kids Fund had plateaued, he said. It got about $400,000 a year in donations. Including in-kind donations, such as books and holiday gifts, it was a $2.5 million charity.
In just the past eight weeks, Begley said, she has secured commitments of $1.25 million for the Wonderfund. 
"I can't thank her enough for taking us to the next level," Begley said. "These children really deserve a chance." 
You can find out more about what the Wonderfund is all about or donate at http://www.wonderfundma.org/
||||