The 2016 election of President Donald Trump had a consequence that may have not been anticipated — a surge in the number of women running for elective office.
One of them was Julie Flowers.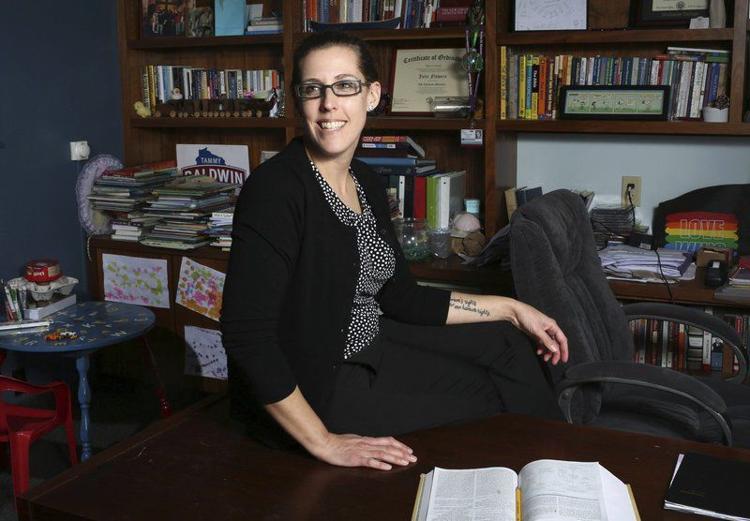 Flowers, a 39-year-old Beverly minister, had often thought of running for office, but never pulled papers. 
Though she wasn't confident she could win, she said she felt compelled to run after seeing Trump defeat Hillary Clinton that November.
It dismayed her that an "unpolished, inexperienced" man was able to top "a woman who was really experienced," said Flowers, now a first-term councilor. 
"Maybe what we need to do as women is get more involved," she said, thinking back to the days following the presidential election. "If I think that, I thought, maybe I should be willing to do it."
It is not an uncommon perspective. Though women are often more cautious about throwing themselves into politics, when they decide to run it's often because they don't like the decisions being made around them.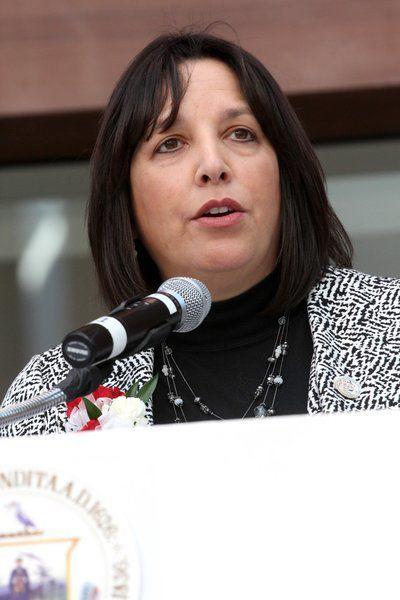 Salem Mayor Kim Driscoll, 51, said she loved the city but thought it could be more than what it was. She won her first term as mayor in 2005, besting an incumbent in the preliminary election and a longtime councilor in the final.
"It feels like it's still coming from a place of frustration or anger," Driscoll said of how women find motivation, adding that perhaps they come to a breaking point of "I can't stand it anymore" when they watch policies that affect them being created completely by men.
'A seat at the table' 
The idea of representing a group that's underrepresented in government is a common thread for many women who have run on the North Shore.
Lisa Peterson, 39, who was elected to the City Council in Salem last fall, was driven by the desire to see more women represented. Lucy Corchado, 50, a former Salem councilor, wanted to serve an underprivileged neighborhood. And Esther Ngotho, a council candidate in Beverly last fall, wanted more minority representation.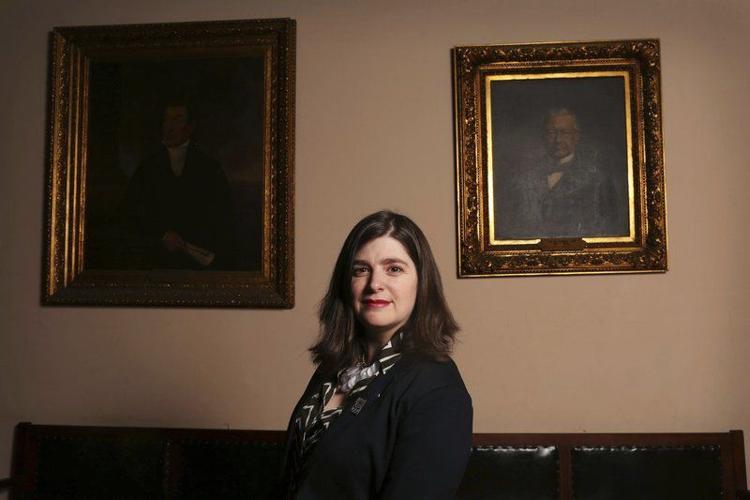 Peterson said she had never envisioned herself running for office, but was "immediately struck by" the idea that for the country to progress, "more competent, smarter, strong leaders" from the local to national levels need to be voted in. When she thought about who those new leaders would be, she said, she "didn't have a good excuse not to jump in myself."
She chose to take on a well-known incumbent, Steve Lovely, for the Ward 3 seat.
"I thought it was a big challenge, but I never thought it was impossible," Peterson said.
As for challenging an incumbent, she said she thinks sometimes women "wait their turn" — wait for an open seat rather than challenge someone. 
"And if we do that, the true reality is that we're never going to reach gender parity in our lifetime," she said.
Both Flowers and Peterson participated in a program run by Emerge Massachusetts, an organization that helps Democratic women get elected, to learn about fundraising and how to run a successful campaign. It helped to "demystify" the campaign process, Peterson said, from door-knocking to making phone calls to simply running "a sophisticated campaign." Taking on an incumbent felt "less intimidating" afterward.
Following the 2016 presidential election, double the number of women applied to Emerge programs. Thirty-two women participated in programs during the 2016 election year; last year, there were 66. The organization also held "Women Organizing to Win" workshops, attended by 141 women.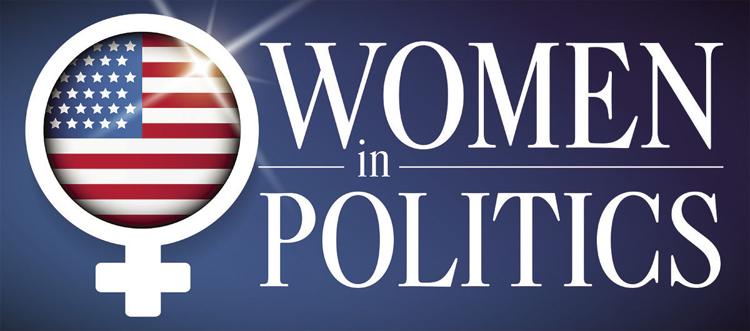 Increased participation by women is also happening on a national scale. In the U.S. House of Representatives primaries this year, the number of female candidates is up 38 percent, according to data from the Center for American Women and Politics.
While the number of male candidates is up 28 percent for both parties, the number of women has skyrocketed, up 89 percent over 2016.
More women need to run and be elected — there isn't an alternative, Driscoll said.
"I do know that if we don't have more women in office, we're not going to be able to influence more decisions that are critical," she said. "We need to be at the table."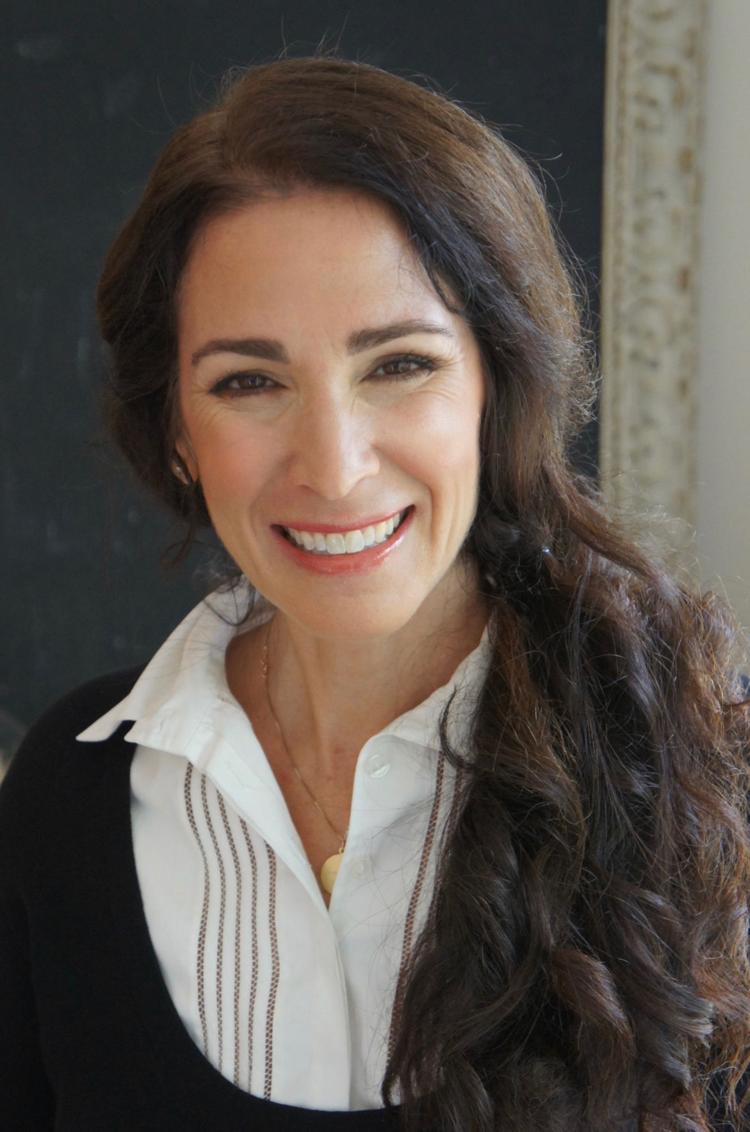 Allison Gustavson said she's ready to take her seat. Gustavson is squaring off against Republican state Rep. Brad Hill for his seat. Hill is in his 10th term representing the 4th Essex District; he was first elected in 1998.
Gustavson, 44, of Manchester, is a newcomer to politics, but has been involved in the community. She formed Essex County #6 Indivisible, which is now North Shore Indivisible. The grassroots political group is one of more than 3,000 Indivisible groups established nationwide to resist Trump's agenda.
"We started with 12 people in my living room," she recalled.
Gustavson has been a teacher and she's managed a small business. She said she believes in and tries to build civic engagement, she said.
Like Flowers and Peterson, Gustavson attended campaign training with Emerge Massachusetts. She also volunteered for both of their campaigns.
Gustavson said in the past, she felt there were "internalized barriers" that kept her from running — she felt she didn't possess the proper credentials. But now, she's ready.
She acknowledged that running against a longtime incumbent is no easy feat.
"I think it just seemed that this is where I could serve the most people and bring people together," she said.
Seeing more women run for office, and getting to know them, is "absolutely wonderful," she said. "And I'm so happy to be a part of this moment."
Giving minorities a voice
For Esther Ngotho, who ran for councilor-at-large in Beverly last year, the motivation was not only to bring more women into city government but to give minorities a voice.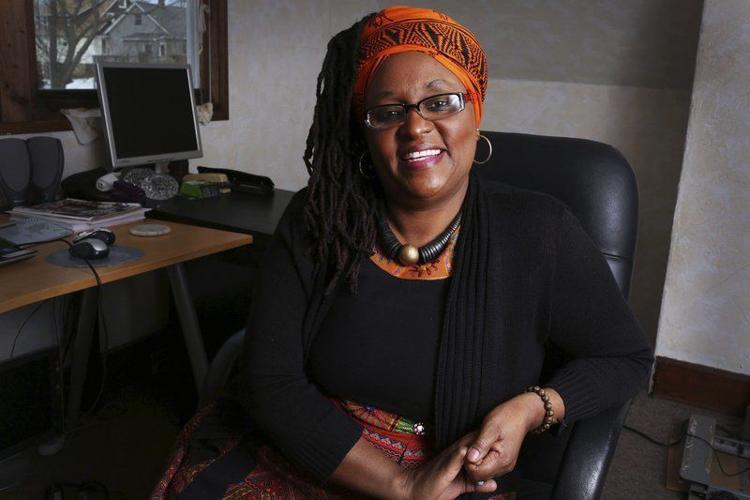 "There is need for a leader who can represent everybody — everybody including undocumented immigrants. They, too, live here and cannot be ignored," Ngotho said.
Ngotho, an immigrant from Kenya, didn't win, but did receive nearly 1,500 votes. Throughout the campaign, she said she felt the community was inclusive of minority groups, but that it's not enough to just say you're inclusive. She wanted there to be visible representation in government.
"I felt it was inappropriate for us to remain seated while everybody else ran on our behalf," Ngotho said. "I had to rise up, even though reluctantly in the beginning."
Running as a woman of color has its own challenges, said Lucy Corchado, who represented Salem's Ward 1 for two terms, 2003 through 2007.
"You have obstacles that you have to kind of overcome," Corchado said. "I was as much of a Salemite as (other candidates) were claiming to be."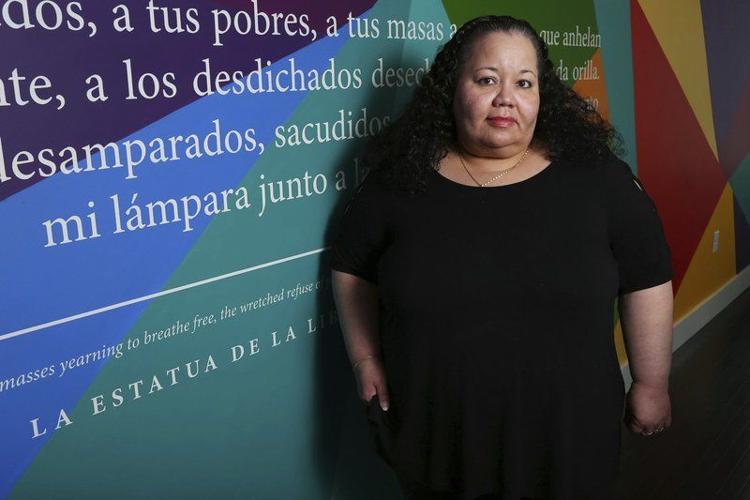 Active in The Point Neighborhood Association, she said she was urged to run by people who knew her.
"They really felt that they needed representation," she said. Corchado wasn't sure "if it was even possible" — she was pregnant at the time. But she campaigned hard, and got some help from Neighbor to Neighbor, an organization that works to help minorities get elected.
"It's one of the most diverse wards in the city," Corchado said. The ward includes not just The Point, a largely Latino and immigrant neighborhood where Corchado lives, but also the historic Derby Street area, Winter Island and Salem Willows.
No end to racism
Referring to herself as a triple threat, Corchado pointed out she's female, Latina and from a low-income neighborhood. And she had to contend with racism.
"They (Neighbor to Neighbor) had volunteers that were door-knocking in different areas that were met with blatant racism," Corchado said, including incidents when potential voters questioned whether or not Corchado could speak English.
While she focused on all of Ward 1, not just The Point, people also wanted to know whether she would listen to residents from outside that neighborhood.
"It's funny because I heard the term 'your people,'" she said.
In Beverly, Ngotho said other candidates were supportive of her run, and "for a while I forgot I was black."
She remembered being the only black person at various campaign events, but said "it stopped being important" because people were positive about her candidacy.
Still, she said, "Covertly, race as an obstacle in my last campaign cannot be completely ruled out." She noticed, for example, that residents seemed more comfortable speaking with her while she was door-knocking if she was accompanied by a white person.
Corchado said racism is still there.
"I think it's something we're still continuing to struggle with," Corchado said. "And it may not be as overt as some folks think, but it's not discreet either."
Corchado hasn't ruled out the possibility of holding office again, and Ngotho said the idea of running for other offices has crossed her mind.
The 2016 presidential election may have galvanized many women to run for office, but local issues have also served as catalysts.
"I have also been approached by many people in person, through letters and Facebook who thanked me for running, which tells me that the community wants to see women (including women of color) run," Ngotho said. "They all hoped I would run again — I take them at their word."
Arianna MacNeill can be reached at 978-338-2527 or at amacneill@salemnews.com. Follow her on Twitter at @SN_AMacNeill.