When she was a second-grader, Eliza Michaels had to write a letter to her favorite celebrity for a class assignment. 
For Michaels, who will be a Beverly High School junior this fall, it was an easy choice — Supreme Court Justice Sonia Sotomayor, the high court's first Hispanic justice.
Her passion is partly due to her parents, who she said raised her with certain beliefs that have helped her navigate politics and form opinions on particular issues.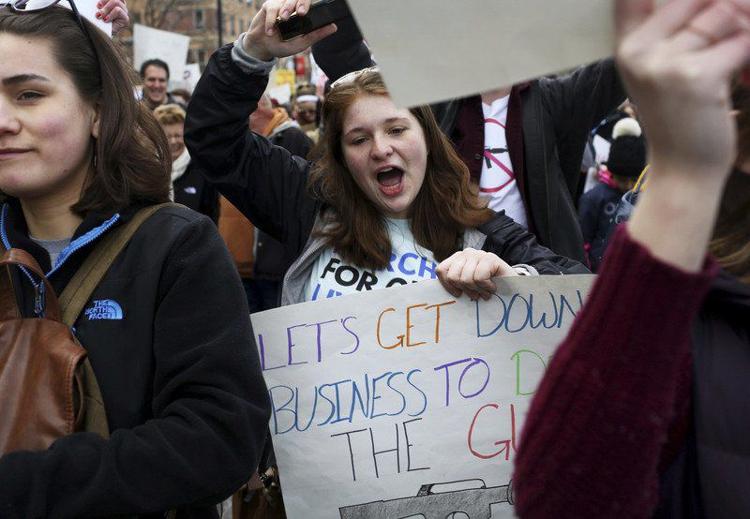 It's also made Michaels, 16, acutely aware of the challenges women face in the field, both as political candidates and as elected officials, before she's even reached legal voting age.  
As a volunteer for Beverly City Councilor Julie Flowers' election campaign, Michaels watched Flowers, a single parent, work to find child care for her young son so she could meet voters and attend events. Flowers couldn't use campaign fundraising dollars to help with that expense. (The Federal Election Commission ruled in May that candidates for federal office can use campaign contributions for child care.)
Despite that, Michaels' enthusiasm hasn't wavered. It's even landed her a summer job in Washington, D.C.
"I'd always had a love for politics and government," she said. In many ways, she is following in the footsteps of Flowers and other local female politicians.
Though women are still saddled with the majority of domestic responsibilities, many successful female politicians aren't intimidated by the prospect of balancing political and professional careers with their personal life.
Family isn't a reason to stay out of elective office, they say. They also want to inspire the next generation to get involved with the hope of achieving equal gender representation in government.
Lisa Peterson, 39, the new Ward 3 councilor in Salem, has a daughter in elementary school. 
Looking to the future, Peterson said, "I think the biggest thing would be that this would not be a story she would be interviewed for. That she's not working to break ceilings in terms of representation and gender parity, and she's considered great and wonderful as a candidate, and that it's not a big consideration for everybody."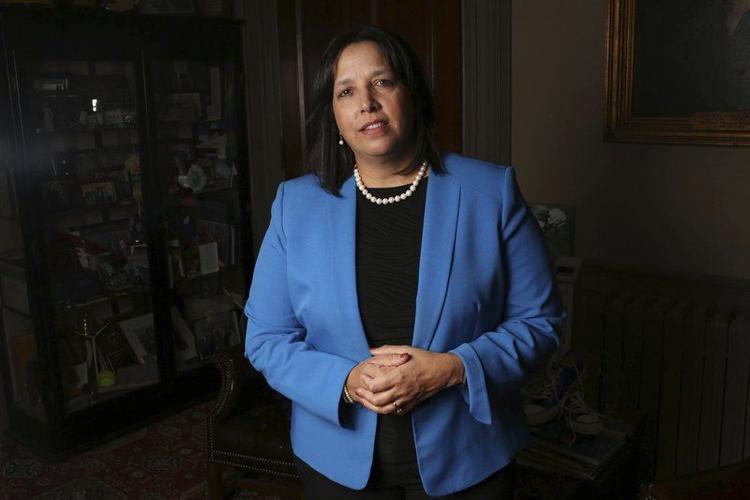 When Kim Driscoll decided to run for Salem mayor in 2005, she quit her job as deputy city manager in Chelsea to devote herself to the campaign. Her husband, Nick, backed the move.
"He's a saint," she said with a laugh, adding that she really needed him to be there for her and their family while she launched her campaign. Now, she describes being mayor as "a 24/7 job. You definitely need someone who's a great life partner for that." 
As chief executive of a bustling city, Driscoll finds her work day often extends late into the evening, but she still pulls her weight with child care.
"Most women, you're still the primary caregiver," she said. "I'm scheduling the doctor's appointments."
Career moms
Jen Holmgren, 38, a newly minted councilor-at-large in Gloucester, said motherhood itself engendered a feeling of empowerment.
"When Lizzy (her daughter) was born, I was 30 years old, and being a mom ... it sort of feels like a muscle I never knew I had. ... Now I've got it and I can do all these things I never knew I could do."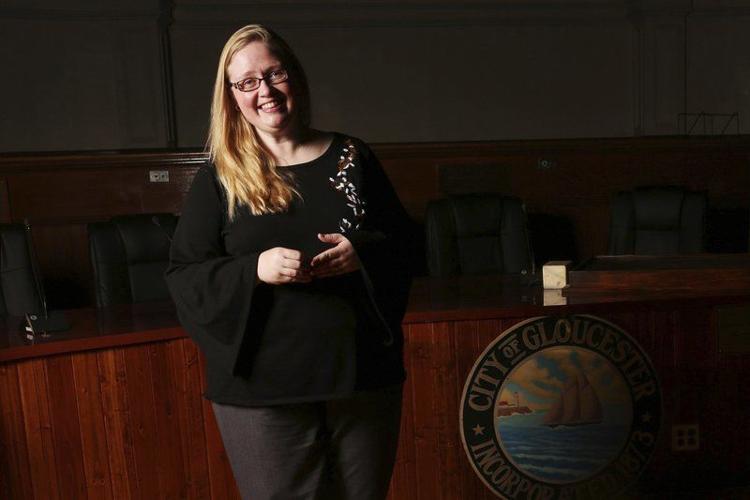 While running for office, Driscoll, like many other women, was asked where her children were while she was out campaigning. Surprisingly, sometimes it was younger women who asked.
"There are men with young families; I don't think they have that question posed to them," she noted.
Driscoll answered by saying the kids were with her husband.
"It's necessary," she said of her work. "I'm going to work full time because I'm part of the support system." 
Estelle Rand, 41, the Ward 2 councilor in Beverly, said she never doubted she could balance her personal and political roles.
"When I decided to run for City Council, I don't remember ever thinking, 'Is this going to be OK with my kids?' You want it to be OK for everybody," she said. "And you make it OK for everybody."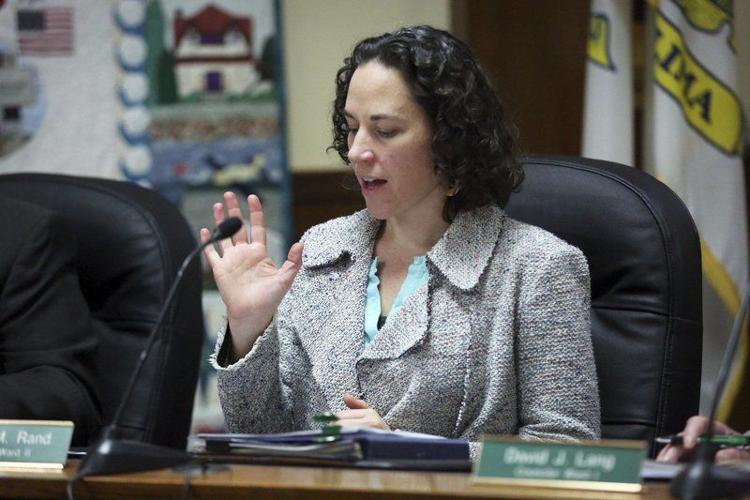 Driscoll said she believes having a career "has made me a better parent," she said, though she emphasizes that's "not a slight" to stay-at-home parents.
Lucy Corchado, 50, a former Salem city councilor, is a single mother of three sons. Her source of support was her own mother.
"If I didn't have that, I'm not going to say it would be impossible, it would be extremely difficult," Corchado said.
Reaching the goal
Despite difficulties, the women interviewed for this story say they are optimistic about the future, but realistic about the work that needs to be done.
Holmgren, the Gloucester councilor, said she hopes that by the time her 7-year-old daughter is grown, she will not confront the gender issues women do now.
"I would hope that she'd be looking at gender parity as the norm and not the outlier," Holmgren said.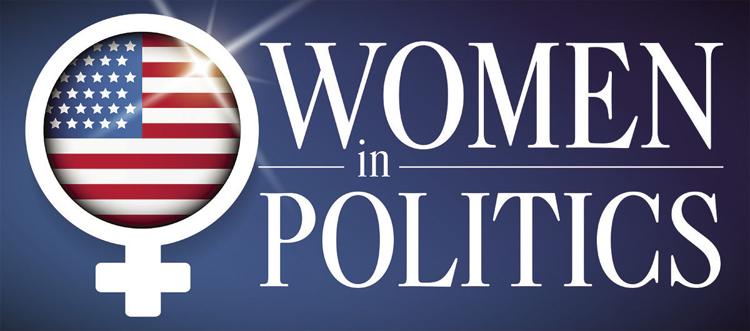 And it's not just gender parity. Peterson says government needs to include everyone from different ethnic groups to people of different physical abilities. 
"We need to be better represented in our government," she said.
Driscoll takes it a step farther: it's not enough to have more women in politics, they need to be in leadership positions in general.
"I think more women getting in will hopefully serve as a road map," she said.
To make that happen, state Sen. Joan Lovely, 59, said women need support — "women encouraging women to run, but also men encouraging women to run."
"I don't think public life is scary," said Lovely, the vice chair of the Senate's powerful Ways & Means Committee. "It really is very fulfilling."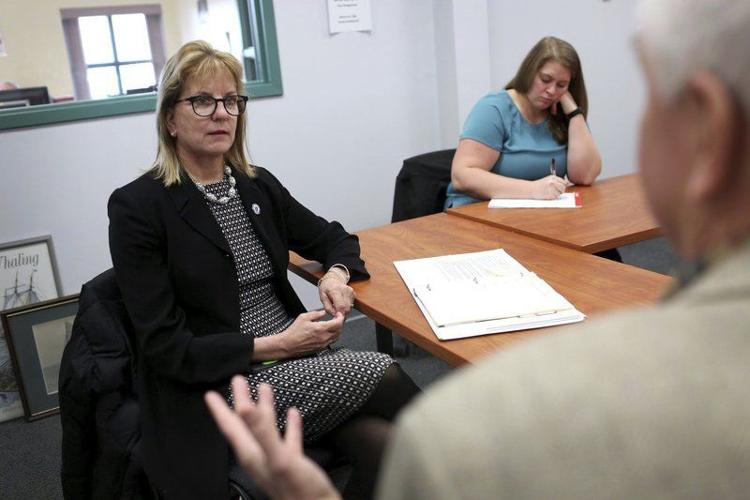 A defining moment for Rand came in her early teens, when she received a youth leadership award from her local Rotary Club. She was then sent away to a weekend focused on youth leadership training. It was a side of herself that others saw, but she didn't see in herself at the time.
"It changed my life," she said, "to be identified as a leader." 
Rand said that encouragement needs to be brought to other young women, noting that high schoolers she interacts with "are just blowing me away."
"I don't think that's going to be as much of a challenge as for my generation," she said of women running for office. "Maybe that's just me getting older and being hopeful."
Someday, she said she hopes the nation will get to the point where she has two women to choose from for president.
Making that happen, she said, means "really encouraging young women to have their voices be heard, connecting them with mentors and other elected officials. That's really the future." 
Arianna MacNeill can be reached at 978-338-2527 or at amacneill@salemnews.com. Follow her on Twitter at @SN_AMacNeill.