Maureen Troubetaris wanted to ask a question during a Beverly City Council finance subcommittee meeting, but she kept getting passed over.
Whether he meant to or not, Bill Coughlin, the Ward 5 councilor and chairman of the committee at the time, called on other councilors instead of Troubetaris, who was back then a relatively new councilor.
Eventually, the waiting became too much, and Troubetaris made sure Coughlin knew it.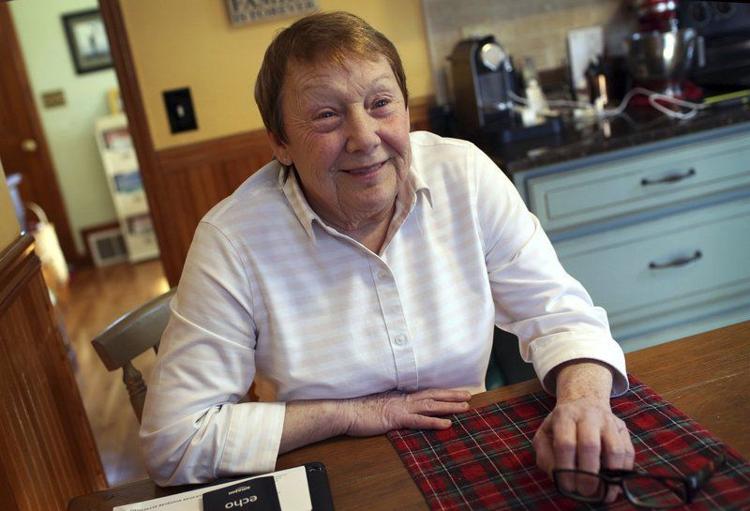 "I will not be stifled," she insisted.
That was back in the early 1990s. Twenty years later, the exchange remains a vivid memory.
"His (Coughlin's) eyes went through the roof," Troubetaris said.
Coughlin made sure to take Troubetaris' question after that, she said. "I think I kind of stunned him."
Today, they both laugh about what happened. Coughlin calls Troubetaris, now 74 and retired from the council, a political trailblazer.
"She was a very independent-minded woman," Coughlin said. "She sort of broke a barrier there."
Troubetaris was a rarity at the time — a female elected official who balanced a full-time job, raising her teenage daughter and serving on the council.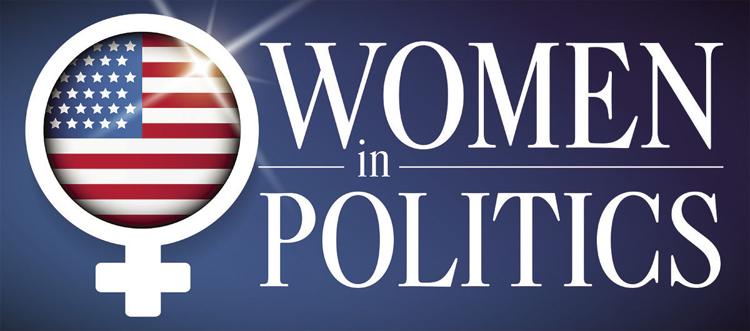 But many women serving in office on the North Shore now say not that much has changed. In Beverly, the addition of Julie Flowers to the City Council means just two of nine councilors are female. In Peabody, it's one of 11. Salem is more balanced – four of 11. In Gloucester, three of nine. Of those four communities added together, that's 25 percent female of all councilors.
Women in politics say they still face extra challenges, from earning their male colleagues' respect, to having the balance between their office and family life questioned, to having to work harder to have their opinions taken seriously.
Anne Manning-Martin has been an at-large city councilor in Peabody for the past decade — and has been the only woman on the board in that time. She says there's still an attorney in town who, after finishing business before the council, says, "Thank you, gentlemen."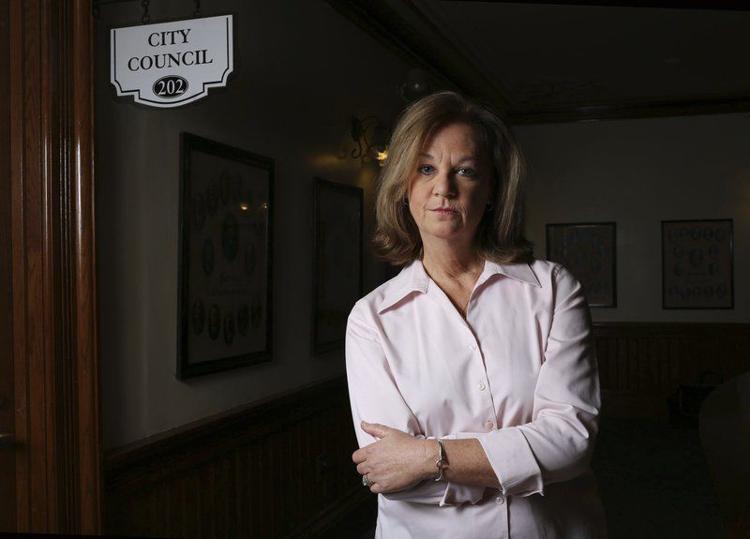 There's been little appetite for change in the Tanner City, she said.
"I think it's been noticeable to me that surrounding communities have put forth a concerted effort to promote women," she said, pointing specifically to Melrose, which has a Commission on Women, and Salem, where the mayor, police chief and superintendent of schools are all women. "And I think that it's glaringly obvious that that effort is lacking in Peabody."
Manning-Martin, 51, can rattle off a number of times when she felt slighted and treated differently from her male counterparts. During her tenure on the School Committee from 2000 through 2007, after questioning the transparency of a discussion, she said was told by the mayor to "hold my tongue." Another time, she was told during a meeting that the city doesn't "need your flip comments."
"I'm sure you could imagine that he would never have considered using that phrase with a man," she said.
It has also happened outside of Peabody. While running for Essex County sheriff in 2016 — the only woman in a pool of 13 candidates — Manning-Martin recalled when a fellow challenger questioned her qualifications (she is a deputy superintendent at Lemuel Shattuck Hospital, a medium-security hospital in Jamaica Plain where inmates are taken for treatment). Another questioned privately why she was pushing to create space in Essex County to house female prisoners.
"One of them actually said, 'What is it you don't understand, Anne? I don't know how else to explain it to you. There is no room for women in Essex County,'" Manning-Martin recounted.
'More women needed'
Stories like these might paint a bleak picture for women serving in political office, but Manning-Martin says they only demonstrate the need for more women to run for office, and win.
It's a sentiment shared across the state, especially by Emerge Massachusetts, an organization that provides support and training for Democratic women who want to run for political office.
The numbers tell the story: Only about a quarter of Massachusetts state senators and representatives are women. For the U.S. Congress, the number is 20 percent.
A study published by the American University School of Public Affairs, titled "Girls Just Wanna Not Run: The Gender Gap in Young Americans' Political Ambition," found that just 37 percent of female college students and 46 percent of women over 51 had even thought about running for office.
That compares with 57 percent for male college students and 62 percent for older men.
Women of color are even more under-represented. In 2018, the U.S. Congress has just 38 women of color — accounting for just 7 percent of the governing body, according to the Center for American Women and Politics.
There are four women of color in the U.S. Senate — one Latina, two Asian Pacific Islander and one multiracial woman. In the House, there are 18 black women, nine Latina and seven Asian Pacific Islander.
At the state level, women of color make up only 5 percent of the Legislature.
Confidence & child care
It's not that there's a lack of qualified women. There are barriers that make running for office seem an insurmountable task, according to Rynne Olsen, Emerge Massachusetts' executive director.
Women have fewer political role models to look up to, Olsen said. There's also the challenge brought on by traditional gender roles — child care, housekeeping and other related tasks still fall largely on women. And there's lack of confidence.
Many men, young and old, readily take up the challenge. Women have to be asked multiple times to run for office, said Flowers, 39, the newly elected at-large councilor in Beverly.
There's also the fine line women walk — appearing strong enough to command respect, but soft enough so they don't appear to be too aggressive.
Beth Gerard, 43, the current Salem City Council president, remembers the first joint public hearing she led. She tapped her gavel lightly to try to halt a round of clapping. The second time it happened, she "whacked" the gavel.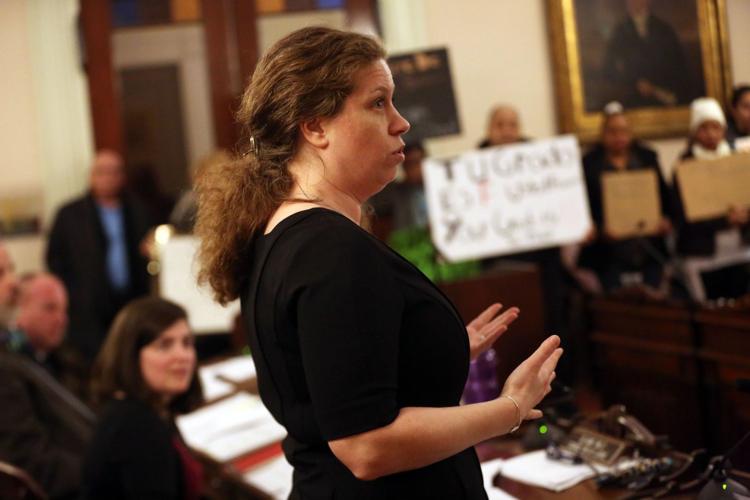 "That calm, cool, 'Dink, dink, don't do that,' didn't work," she said, questioning whether a male colleague would have had the same experience.
Women struggle with confidence issues that don't weigh down male candidates, Olsen said.
Women often doubt they have enough experience, or see themselves as unqualified to hold office, the same study shows. A survey that polled people eligible to run indicated men "were almost 60 percent more likely then women to view themselves as 'very qualified.'"
Standing on their own
The way a woman is portrayed to her potential constituency may also be a hindrance.
Troubetaris said she was encouraged to run after her husband died, but when she did solidify her candidacy, many thought she was just riding her late husband's coattails. While her husband's bids for office certainly helped her learn the process and discover that she liked the idea of representing her neighborhood, she said, she ran her campaigns her own way.
It was mostly older men who told her that her husband helped her pave the way.
"That idea lasted for a few years, that feeling," she said. "I always wanted to walk on my own two feet."
That same barrier haunted state Sen. Joan Lovely, 59, when she ran for the Ward 3 Council seat in Salem in 1997. Her husband, Steve Lovely, had held that position in the 1980s.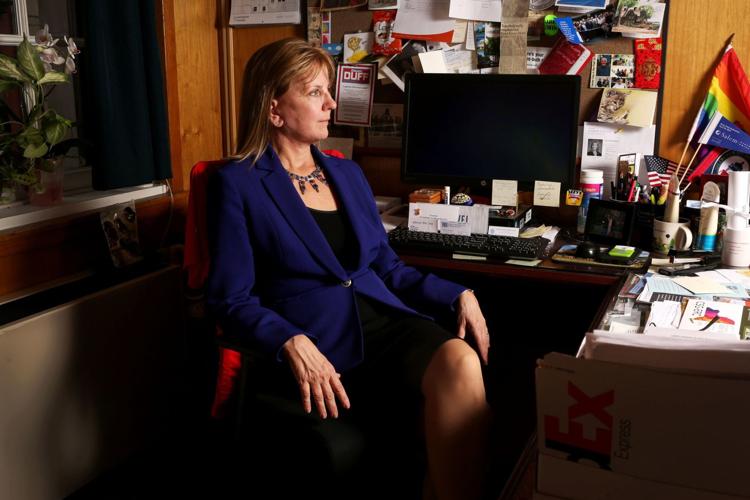 "Because my husband had been a councilor, I wasn't taken seriously," she said, adding that some thought that though it was Joan Lovely running, her husband would be telling her what to do. "I was able to show people that, no, it wasn't because my husband was telling me to run, and he was in the background."
Women who have succeeded in politics say that despite the challenges, there are aspects of the job that they truly enjoy.
For Lovely, it's meeting with constituents. For Gerard, it's been satisfying a deep interest in finding out how her city had been planned. For Estelle Rand, 41, who represents Ward 2 in Beverly, it's the ability to help create change.
"I think so much of what it takes to get out the door is you have to get bit by the bug," Gerard said. "I say that to everyone, regardless of their gender."
Arianna MacNeill can be reached at 978-338-2527 or at amacneill@salemnews.com. Follow her on Twitter at @SN_AMacNeill.