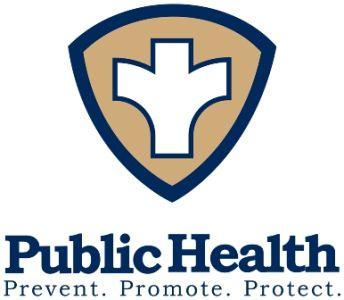 November 20, 2017
We the undersigned, as local public health officials, work every day to maintain and improve the health, safety, and overall well-being of the populations we serve. Following the deaths of over 33 U.S. residents from mass shootings in November alone, we join with hundreds of other medical, scientific, educational, and governmental organizations in recognizing gun violence as a public health crisis across the country.
Gun violence is an epidemic that kills an average of 33,000 Americans prematurely each year.1
· America's gun homicide rate is more than 19 times the average of other high-income countries.2
· In states with more firearms, people of all ages are more likely to be victims of homicide.3
· Homicide is the second leading cause of death among American youth. 83% of those youth homicides involved a firearm.4
· Firearms are involved in 46% of youth suicides in the U.S5 .; approximately 1/3 of those suicides occurred the same day as a crisis such as an argument with a parent or a break-up.6
· In 2016, there were 384 mass shootings in the U.S., and 2199 accidental shootings.7
· In 2017, we saw the deadliest mass shooting in recent U.S. history in Las Vegas, NV, leaving 59 dead and 441 more injured.8
We believe that a public health approach to gun violence is needed to address and dramatically reduce the number of incidents, injuries, and deaths involving guns that occur in the U.S. each year. Public health approaches have proven successful in reducing motor vehicle deaths and deaths due to smoking, by defining and monitoring the problem, identifying the risk factors, developing preventive strategies and measures, and ensuring widespread adoption of those measures.
1. We support and call for federal funding to allow the Centers for Disease Control to research the causes and effects of gun violence in the U.S.
2. We support the expansion and improvement of the surveillance of gun violence by the National Violent Death Reporting System in the United States in order to get a more complete picture of the problem.
3. To address some of the underlying factors that can contribute to gun violence, we support the expansion of access to mental health programs, violence prevention programs, and gun safety education. This access must be expanded in our schools, our workplaces, and our communities.
4. We support a requirement that manufacturers update and expand safety measures such as child-lock technology as well as invest in the development of new technology to prevent unauthorized gun access and misuse.
5. We support policies that restrict/prohibit the sale of firearms to "high-risk" persons who may be more likely to misuse a gun.
6. We support universal background checks for all those looking to purchase a gun, regardless of whether at a fixed retail outlet, gun show, or over the internet. The current exemptions give felons, the mentally ill, and others prohibited from owning firearms access to weapons.
7. We support reinstating the federal ban on assault weapons and high-capacity ammunition magazines. This limits access to weapons with the highest potential for misuse while preserving the rights of hunters and those who keep firearms for other sporting or self-defense purposes.
It is important to recognize that gun violence is not inevitable. Just as aviation safety regulations make air travel safer for everyone, common-sense measures to prevent gun violence make communities safer for everyone.
We urge our fellow local health practitioners, our elected officials at all levels of government, and the public at large to speak up and demand reasonable action to protect our communities from this preventable crisis. We owe our children and each other a society that better addresses the challenges of gun safety, mental health, and violence prevention.
Sincerely,
Peabody Board of Health
Bernard Horowitz, Chairman
Leigh Ann Mansberger, M.D., Member
Thomas J. Durkin III, Member
Sharon Cameron, Director of Health
Gloucester Board of Health
Rich Sagall, M.D., Chairman
Karin M. Carroll, MPH, Public Health Director
Essex Board of Health
Dr. David Driscoll, Chairman
Allison Papps, Member
Dr. Fares Mouchantof, Member
Erin Kirchner, Administrator
Saugus Board of Health
William Heffernan, Chairman
David Greenbaum, Director of Public Health
Hamilton Board of Health
Leslie Whelan, Health Agent
Manchester by the Sea
Pamela Ciccone, RN, BSN
Public Health Nurse
Salem Board of Health
Paul Kirby, Chairman
Kerry Murphy, Member
Larry Ramdin, MPH, Health Agent
Swampscott Board of Health
Marianne Hartmann, RN, Chairperson