'Tenacity personified': That's how Pamela Benzan Leete describes Corey 'C.J' Klass, the Essex Tech student from Beverly who combines academics, athletics and compassion into the total package.
"C.J. is thoughtful, diligent, and persistent. He simply gets it," said Leete. "He understands that the pursuit of excellence, be it on the court playing volleyball or basketball, in the classroom, or dozens of feet in the air assessing the condition of a tree. His work ethic is one that reflects a drive that is rarely seen in his peers.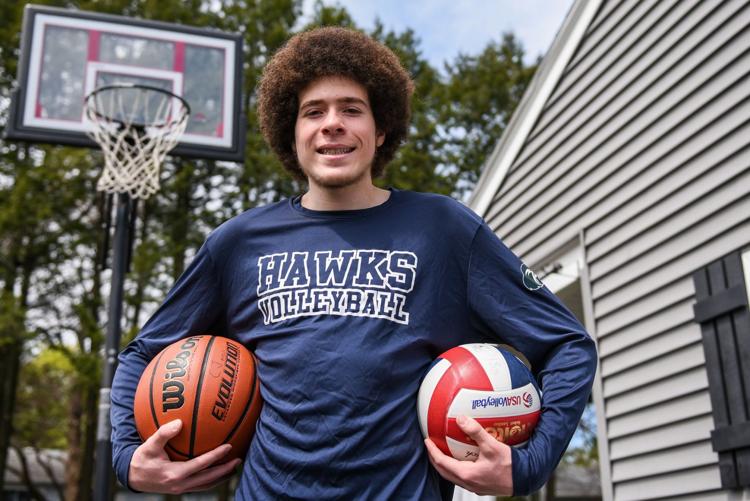 "He is a present-day Renaissance man: he can lead a discussion about banned books in English class, a workout for his team in the gym, and an excursion for his Arboriculture group all with the same zeal and passion," she added. "He also commands respect because of his humility and care and concern for others."
Described as a dedicated and driven student, C.J. has earned academic honors throughout his high school career. He has a grade point average of 3.90 and has been on the Essex Tech honor roll each trimester of his high school career.
"C.J. is a diligent academic, a committed athlete, and a focused leader of his Arboriculture Career Technical Education (CTE) cohort," said Farah Lalli, the director of athletics at Essex Tech. "C.J. understands that true success demands rigor and struggle, and he does not shy away from it. He is not afraid to put in the time and effort needed to become a more skillful player and student for the betterment of his team and cohort. His work ethic is impressive, as is his ability to bounce back from setbacks."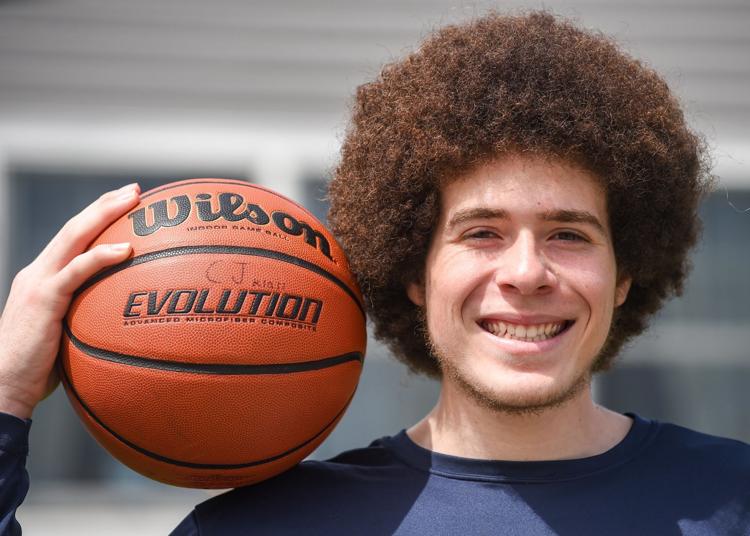 A four-year varsity member of the Hawks' basketball and volleyball programs, C.J. also played soccer for three years. He has served a team captain of the volleyball team for three years (including this spring) and is a two-time basketball captain. In addition, he has been a Commonwealth Athletic Conference volleyball all-star each of the last two seasons, won the team Leadership Award as a junior, and was a Salem News all-star in basketball as a junior.
"C.J. is not only a born leader and a fastidious worker, (but also) a kind-hearted and sympathetic individual who strives to make a positive impact on the world around him," said Robert Allen, a Wellness Teacher and the boys varsity volleyball coach at Essex Tech. "C.J.'s ability to perform competitively under pressure with dignity and sportsmanship has been incredible to watch as a coach and teacher."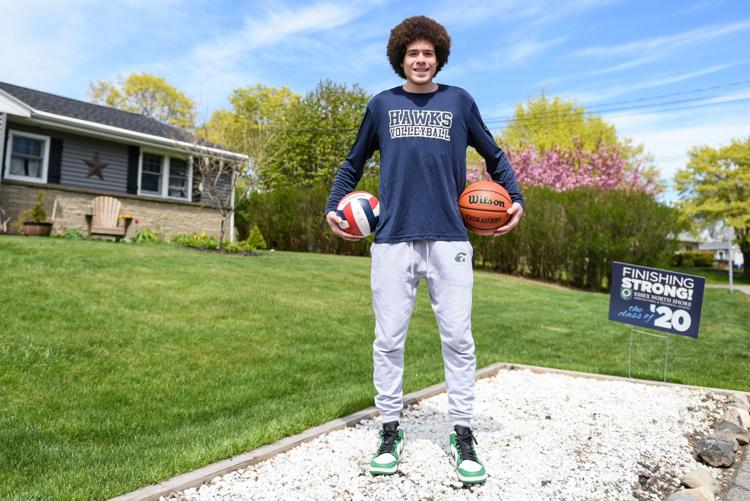 Conscious of giving back to his local community, C.J. has participated in the Buddy Walk, which promotes acceptance and inclusion of those with Down syndrome in Massachusetts, each of the past four years as well as the Tour De Cure, which raises money and awareness for diabetes, for the last three. In addition, he has served as a Student Ambassador, as a member of the Cultural Awareness Club, and attended a cultural awareness summit at Holy Cross.
MEET COREY 'C.J.' KLASS
Hometown: Beverly
Age: 18
College you will be attending: University of Maine 
What is your favorite book?: 'The Novice' by Taran Matharu
What is your favorite movie?: "Step Brothers"
Who is your favorite singer or musical group?: Denzel Curry 
What is your favorite app?: Robinhood
What is your favorite class in school?: Spanish 
What athletic feat are you most proud of?: Being a two-time CAC all-star for volleyball and being captain for both volleyball and basketball. Prior to high school, I played sports but it wasn't until I played in high school that I realized this was a passion for me.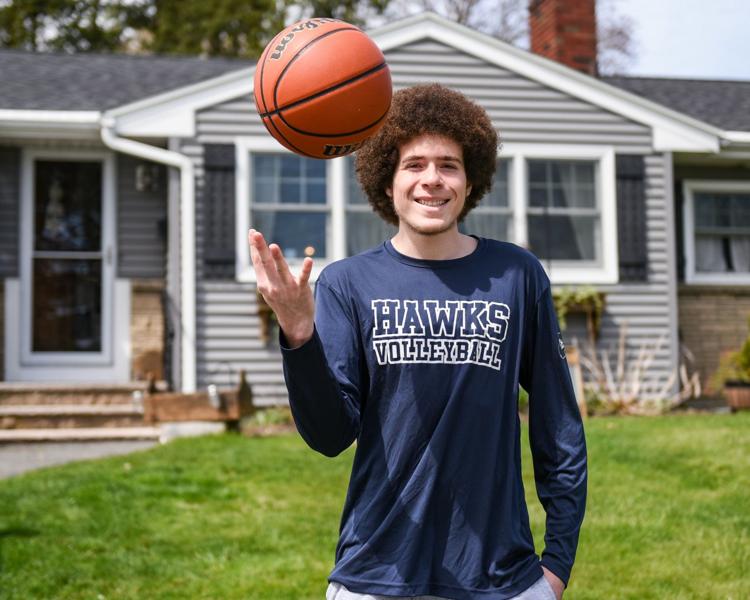 To be recognized for those accomplishments helped my self esteem as a player and helped give me confidence to be a leader and role model to the younger players on our team.
What does being a leader amongst your peers mean to you?: It means being a role model and an example to others. Doing the right thing, even when no one is watching.
I feel the responsibility of being a captain and teammate is just as significant as my role as a mentor to my younger brother, Jacob. I want to be an example for them now and in the future, and try to conduct myself in a responsible and positive way both on and off the court.
Where do you see yourself 10 years from now?: I see myself having a family and being happy in my job. I'm trying to make good choices now that will impact my life moving forward ... I could also see myself as a basketball or volleyball coach in the community that I live.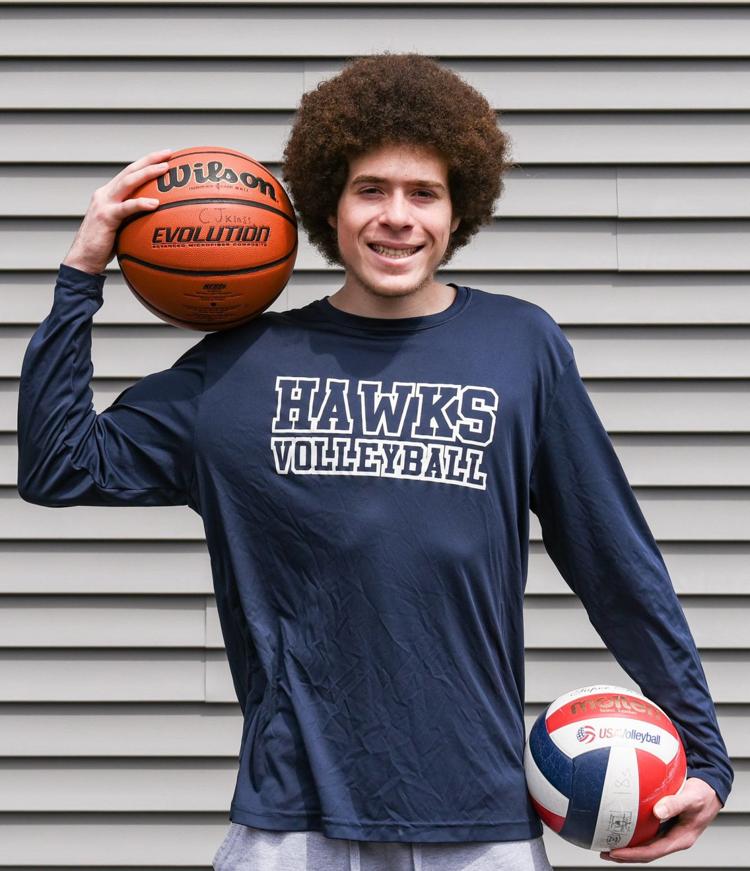 What's something most people don't know about you?: Most people don't know that I was lucky enough to grow up living with my great grandfather; he lived with us until he passed away three years ago. He was a critical and exemplary role model in character and patience.
He really was like a father to me; he helped fix my toys when I was little, which turned into helping me fix bigger problems with advice as I grew older. He shared stories with me about his experience as a Marine in World War II, lessons he learned throughout his life that I will carry with me and try to live by.
Losing him was one of the hardest things that I've ever had to deal with. I know that he would be incredibly proud to know that I was nominated for this recognition and award.