Cailyn Wesley's high school career hasn't wrapped up quite the way she would've imagined. 
As a junior on the Bishop Fenwick field hockey team, Wesley broke her ankle and was forced to sit out the remainder of the year. Instead of resting on her laurels, the Peabody native worked diligently to recover and get back on the turf.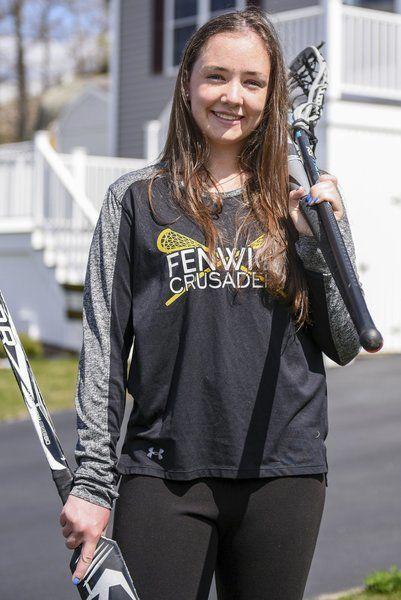 During her senior campaign this past fall, Wesley returned to action and exploded for a program-record 28 goals and 18 assists. Then, following another successful ice hockey season, she was poised for a memorable farewell campaign this spring with her lacrosse team, but the season was cancelled due to coronavirus. Still, she remained positive and eager to see what the future would hold. 
"The most impressive thing that Cailyn does every day is making everyone around her better," said Bishop Fenwick girls lacrosse coach Joel McKenna. "She does this with her actions.
"Every week during the spring, she volunteers her time teaching children with disabilities the game of lacrosse," added McKenna. "She's always there to help teammates and classmates with peer tutoring, and she volunteers with her local church to make sure that families in need have presents during the holidays and clothing during the cold winter months."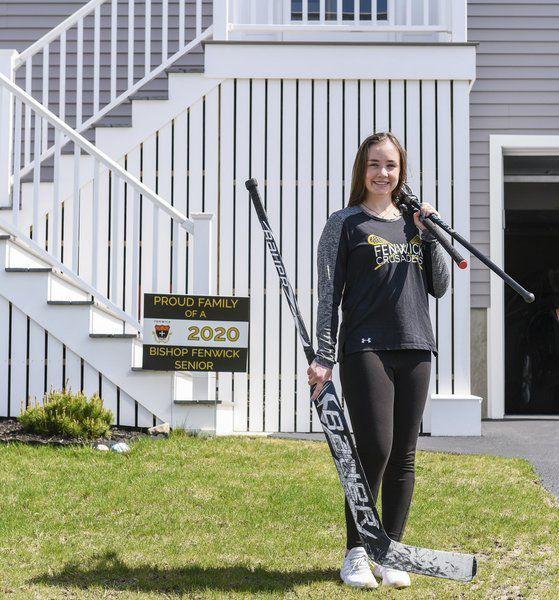 Throughout her four years at Bishop Fenwick, Wesley earned varsity letters in volleyball, field hockey, ice hockey and lacrosse. In the classroom, she maintained a 3.9 GPA and scored a 1220 (630 Math/590 English) on her SATs. She challenged herself by enrolling in honors and advanced placement level courses, succeeding with flying colors. 
In addition to the aforementioned volunteer work, Wesley served as a Fenwick Ambassador, was a member of the Admissions Tour Guide, volunteered at the Lahey Hospital skills fair and Northeast Arc, and participated int he American Diabetes Association walk. The latter activity strikes close to home for Wesley, who was diagnosed with Type 1 diabetes at a young age and uses an insulin pump daily.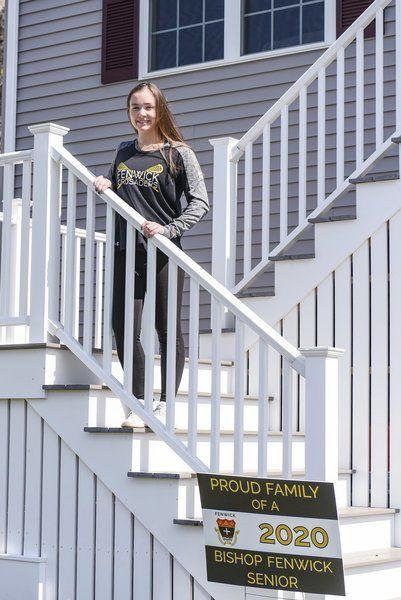 Wesley has earned the respect from her teachers, coaches and peers, and remains motivated for a new journey at Saint Joseph's College of Maine, where she plans to study nursing.  
"Cailyn was a model student," said her Spanish teacher, Marybeth Mahoney. "She was hard-working, enthusiastic and focused, and it was evident every day in class. She continually strived to make herself better." 
MEET CAILYN WESLEY 
Hometown: Peabody
Age: 17
College you will be attending: Saint Joseph's College of Maine
What is your favorite book? 'Of Mice and Men'
What is your favorite movie? "Miracle"
Who is your favorite singer or musical group? Migos
What is your favorite app? Instagram
What is your favorite class in school? Calculus
What athletic feat are you most proud of? For my senior season of field hockey, I received Salem News all-star honors and was named a Globe All-Scholastic. Both of these honors meant a lot to me, as I worked hard to get back for my senior season after missing half of field hockey my junior year with a broken ankle. I returned and, with the help of my teammates, broke my school's single season scoring record with 28 goals along with 18 assists. I was able to see my hard work and desire pay off.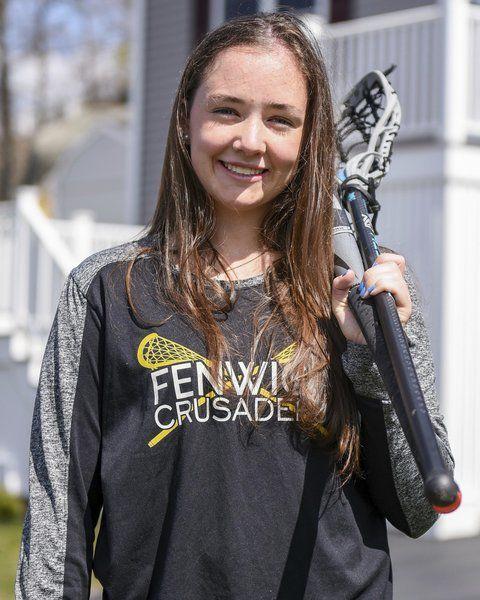 What does being a leader among your peers mean to you? It means that through actions and words you set a good example for those around you. A leader is looked up to and relied on by others. You cannot be afraid to speak up and be heard, and you must take on responsibility. Being a leader specifically among my teammates and peers means I must be someone they can count on and look to for help; I cannot hide behind others and let others do my job. Being a leader requires great responsibility, confidence, and maturity.
Where do you see yourself 10 years from now? Enjoying my career as a nurse. I plan to work at a hospital in Boston. I'm pursuing a degree in nursing because I want to help others, and I've been around medicine my entire life.
What's something most people don't know about you? I have Type 1 Diabetes. I was diagnosed when I was only 18 months old, and I can't remember what my life was like before diabetes. I use an insulin pump and Continuous Glucose Monitor. Having had diabetes for 16 years, controlling my blood sugars has become second nature to me and I don't let diabetes hinder anything I do.
||||