It's difficult to pinpoint a single attribute that separates Hamilton-Wenham's Jemma Shea from the pack. Not because she doesn't possess enough noteworthy qualities, however, but quite the opposite. 
Shea shines in the classroom, on each of her respective athletic surfaces and consistently makes her presence felt elsewhere when she's not studying or competing. 
Shea carries a 3.76 weighted GPA and has earned that status despite enrolling in a rigorous curriculum filled with advanced placement and honors levels courses.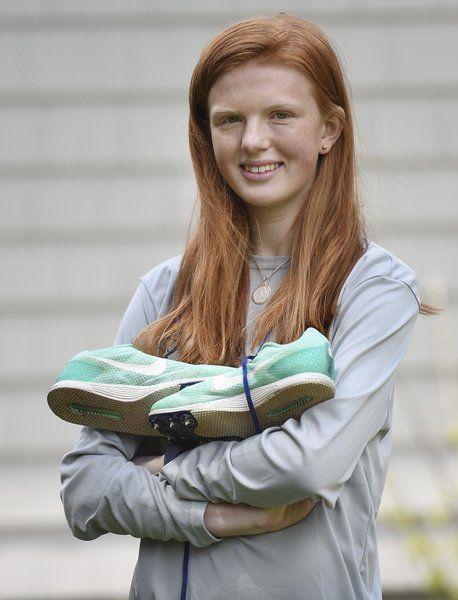 "Quiet confidence: that is the first thought that pops into my head when I think about Jemma Shea," said H-W guidance counselor Matt Fitzgibbons. "She is an individual who will lay back at first until she is comfortable with her situation. She has grown tremendously over her time here at (H-W) and has become an exceptional leader. She has an intense desire and passion to success in everything she is doing."
Beginning with her dedication to academics, Shea is a consistent honor roll student and member of the National Honor Society. She volunteers as a 'frosh mentor', helping freshman students with the transition into high school. 
Shea is also a member of the Generals' DECA program, competing in a 'Travel and Tourism' role play. Last spring, Shea went on a service trip to Peru and helped re-build a community, painting a school and working with young children. She also works at Russell Orchards and babysits for local families.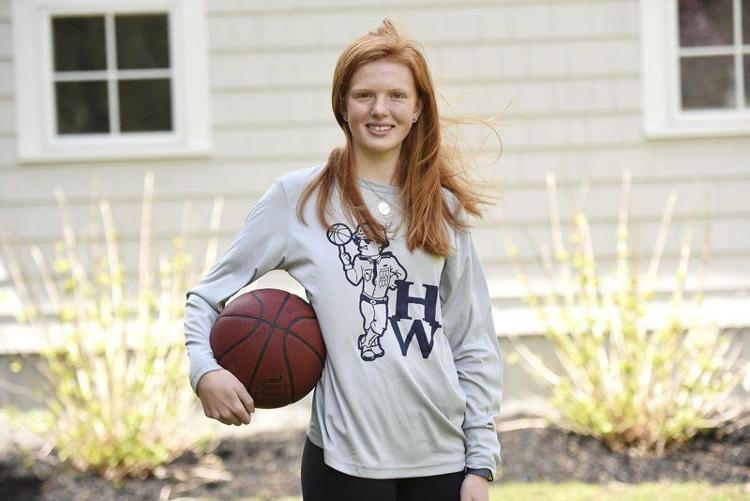 "Jemma is a quality student and person," added Fitzgibbons. "She leads by example, but isn't afraid to give an inspirational speech when needed. Her coaches all rave about the type of person she is, always teaching and working with her teammates."
That brings us to Shea's next area of excellence: athletics. 
As a member of the varsity cross country, basketball and track and field teams, Shea holds a high emphasis of focus on whatever season it is. She's served as a captain for all three teams, has earned the distinction of Cape Ann League all-star, Salem News all-star and Eastern MA all-star, and has taken home the coveted Coaches Award. 
She was a member of four straight Cape Ann League cross country championship teams and helped said team capture a state title in both the 2016 and 2017 seasons. In basketball, she was a captain and stater as a sophomore, junior and senior. 
Shea scored a 1300 on her SATs and has already been accepted at colleges such as Fairfield University, UMass Amherst. Wherever Shea decides to further her education, she will undoubtedly do so with passion and commitment.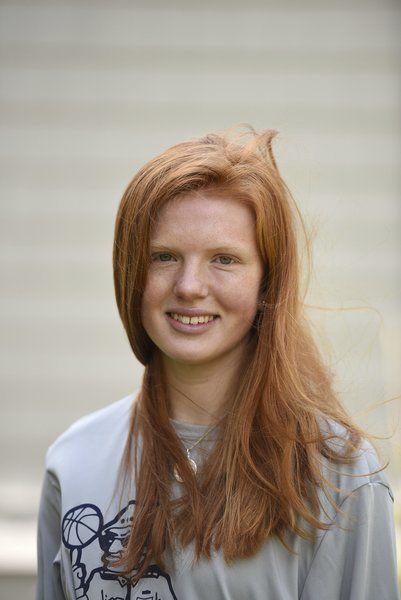 "(Jemma) is academically and socially mature enough to excel in any environment," said Fitzgibbons. "She is ready for the next step in her life, and I have no doubt that she will succeed in any path she chooses."
MEET JEMMA SHEA
Hometown: Wenham
Age: 18
The college you will be attending: I am still waiting to hear back from schools so I am unsure where I will be attending.
What is your favorite book?: The Art of Racing in the Rain
What is your favorite movie?: Mean Girls
Who is your favorite singer or musical group?: My favorite singer is probably Ariana Grande
What is your favorite app?: Snapchat
What is your favorite class in school?: Economics
What athletic feat are you most proud of (and why)?: I am most proud of when I was able to individually qualify for cross country all-state junior year because it wasn't something I had ever believed I could do. I was able to prove to myself that I had the mental toughness and talent to be a successful runner and athlete.
What does being a leader among your peers mean to you?: To me being a leader means being able to be a friend and a coach to your peers. The most important thing for me as a leader has been making sure people weren't intimidated by me and knew I was always there as a friend, however when it comes down to it you have to be able to hold yourself and your teammates accountable. Also being a leader means leading by example whether it be cheering the loudest for your teammates and paying attention to the details that are going to make you a better athlete.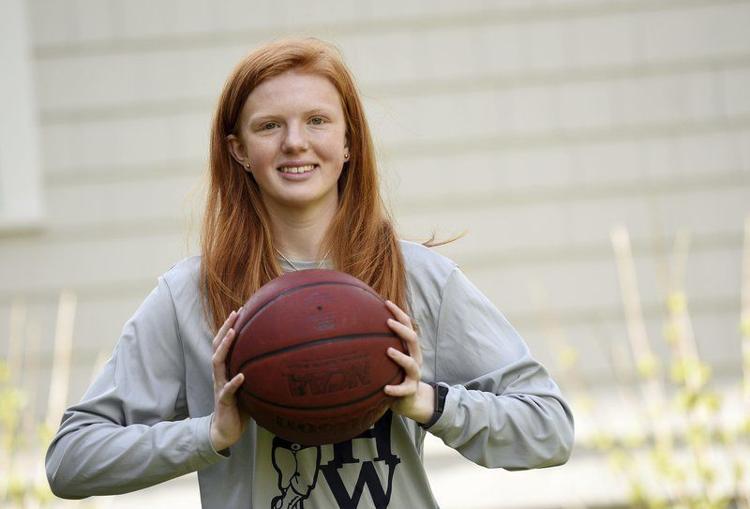 Where do you see yourself 10 years from now?: Ten years from now I see myself having graduated from college and working in a science-related field.
What is something most people don't know about you?: I love listening to country music.
||||