Sports may be the universal language, but it's hardly the only one that Ipswich senior Tatum Galuski is fluent in.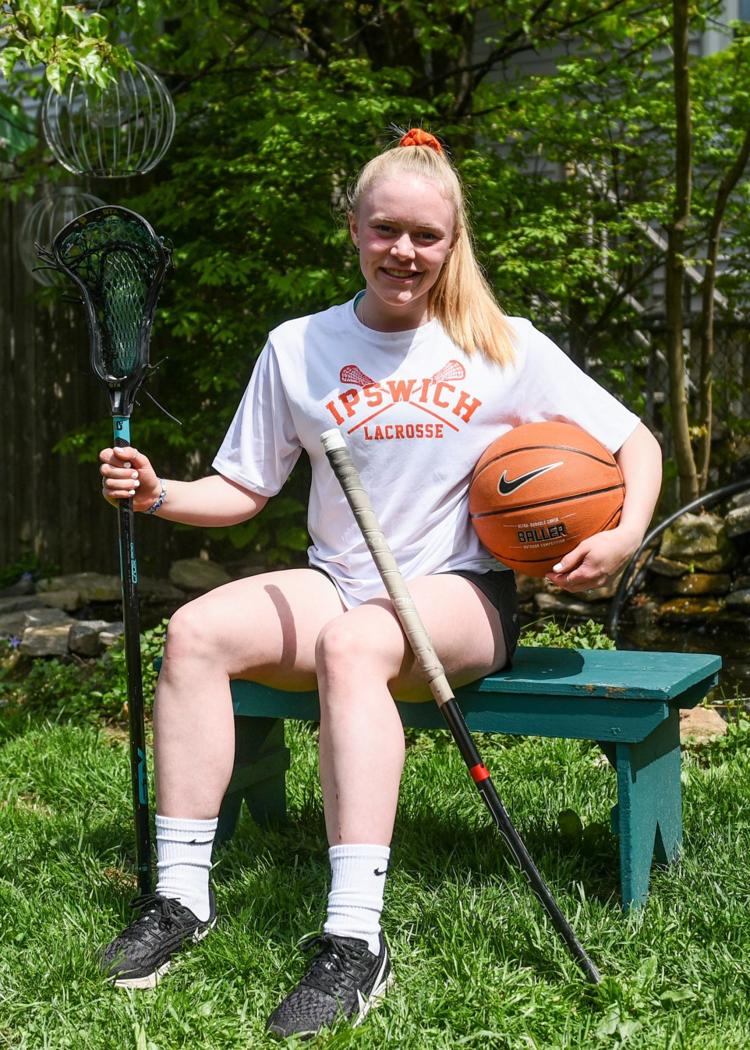 Just last summer, when Ipswich High School had an unexpected opening in foreign language, who did they turn to for help in leading the interview process?
It was Galuski — who besides being an outstanding three-season athlete for the Tigers is also an accomplished, high level French student and one of her class' truest peer leaders.
"Tatum has the rare combination of tenacity and humility that teachers and coaches love," said Ipswich High principal Jon Mitchell. "When you meet her, you can see the positive energy crackling around her."
Another sound always associated with Galuski? The 'thunk' of a lacrosse ball against the wall. It could be the hottest part of summer, the coldest part of winter or anything in between, and she'll be found playing wall ball in her extra time in an effort to improve.
"In many instances, her contributions might not be in the scorebook or even in the newspaper," Ipswich High athletic director Tom Gallagher said. "Her efforts lead to her teammates' success, and the team always comes first for Tatum. She's that selfless."
A National Honor Society member who ranked in Ipswich's top 20 percent, Galuski has a 3.958 grade point average on a 4.0 scale and has tackled three Advanced Placement courses. She's been treasurer for two clubs, attended Model UN and also learned from a MASStar leadership conference at Lasell.
Captain of the Tigers girls' basketball team, Galuski is a four-year varsity player on the hardcourt and a three-year varsity member of the field hockey and girls lacrosse teams. She has been an all-star player in the Cape Ann League as well as the hoop team's 'Unsung Hero' and a member of a championship girls lax squad that enjoyed success in the state tournament as well.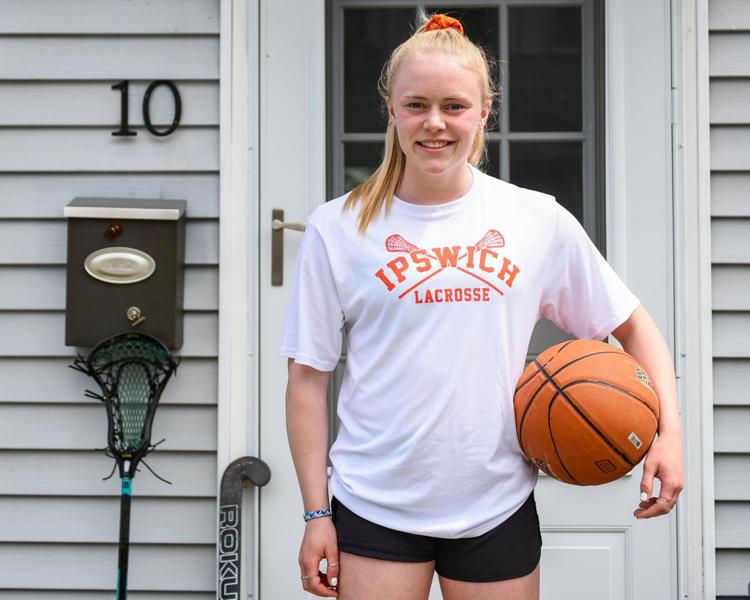 Galuski's concern to help others goes far beyond the classroom and even her own school. Environmentally conscious, she took the time to suggest that her field hockey team use one big cooler for water instead of many plastic bottles in order to cut down on waste.
"She goes the extra mile without being asked," Murphy said. "She's a voracious learner and a kind hearted soul."
MEET TATUM GALUSKI
Hometown:​ Ipswich
Age:​ 17
College you will be attending:​ Smith College
What is your favorite book? ​'The Hate U Give' by Angie Thomas 
What is your favorite movie?  "Dirty Dancing"
Who is your favorite singer or musical group? Shawn Mendes 
What is your favorite app? Pinterest, because I love to be crafty and look for project ideas. I love how I can organize all my inspirations into folders so I can use them someday.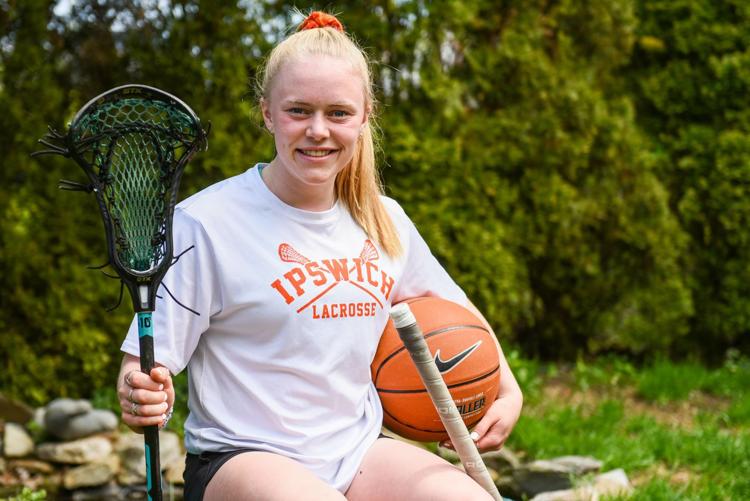 What is your favorite class in school? . Math because I like following rules and procedures, and Art because I love being creative and thinking about things in different ways.
What athletic feat are you most proud of? Participating in college prospect days, clinics, camps, and tournaments. Since I was a freshman, I knew I wanted to be a college athlete, which meant I had to participate in countless events where I was constantly being watched and analyzed by college coaches. Whether it is trying out for a varsity sport, or playing in a really intense game, I must set aside perfection and really put myself out there. This gave me so much anxiety because I really wanted to do well. What I am proud of, is that I was still able to perform under that pressure, and all that hard work got me recruited to play field hockey and lacrosse at Smith College.
What does being a leader among your peers mean to you?  It means including everybody. Facilitating is important to keep in mind because when we figure things out for ourselves, it becomes much more impactful. Really, it is all about the group as a whole, which means being a team player. I want to make sure that each one of my peers is benefiting from the experiences before them. Like on the sports field, I prefer to set up the play.
Where do you see yourself 10 years from now? I want to live in Boston (I love the city) and either teach or be a nurse at Children's Hospital while working with Doctors Without Borders. On the side, I want to coach, be in a band with my ukulele, have an organizing business, and submit a few pieces into a local art show. That's the dream!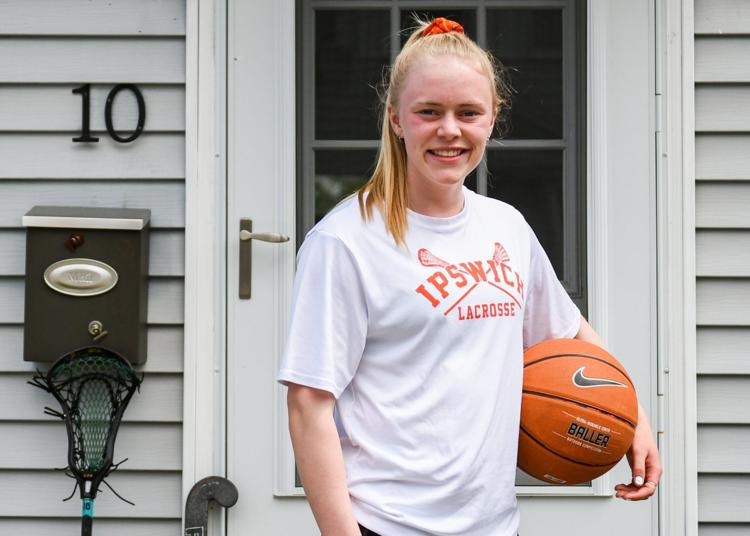 What's something most people don't know about you? I have dyslexia. School and learning are hard for me, however, I've decided that dyslexia is a gift because it gives me something to push up against, to overcome. It's been one doozy of an obstacle, and it always will be. But now that I know how to learn — my way, with a whole lot of focused energy and hard work — I get to put all my grit into practice, and it pays off. I had to get to know myself and how I learn best.