There's a certain symmetry in Aaliyah Alleyne's favorite field event being the high jump, because she's living proof that there's no limit to the heights you can reach with belief and some hard work.
Elevating herself to one of the top high jumpers on the North Shore and beyond, Alleyne took home third place in that event at the Adidas Indoor Nationals in Virginia earlier this year. That medal only scratches the surface of the high marks she's achieved both in athletics and in the classroom at Peabody High.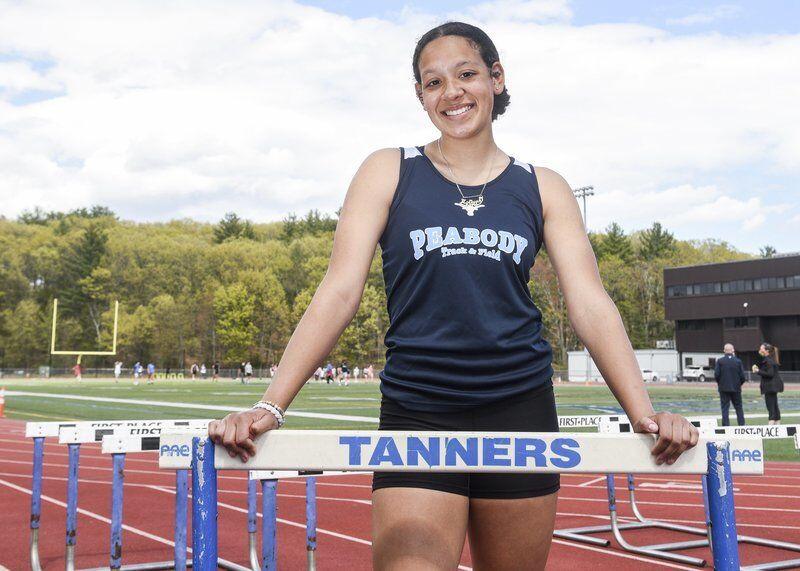 Ranking No. 25 in Peabody's Class of 2021, she's been a conference all-star in volleyball, indoor and outdoor track. She approaches both aspects of her life with an inclusive attitude and is always looking to bring her classmates and teammates along in any way she can.
"Her compassion and her communication skills have made her a great leader," track coach and teacher Fernando Braz said. "Her community efforts are unconditional and she's left a lasting impression city wide, whether it's with youth track programs, volunteering at Haven from Hunger and tutoring with the National Honor Society."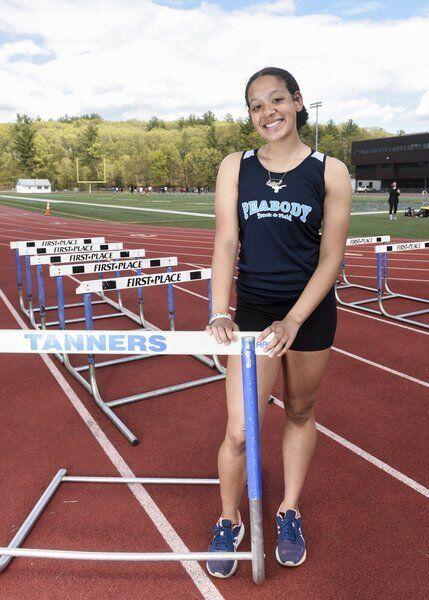 President of the school's Best Buddies program to connect high school students with students that have disabilities, Alleyne has tackled a variety of difficult courses at Peabody High, including AP Language and Composition. It's her eye for detail and constant drive to improve even her best work that's made her one of the school's most diligent students.
"She's a perfectionist in some ways, toiling over papers until she got them to a level she seemed acceptable," AP teacher Dan Harris said. "That led to some late nights and extra drafts and ultimately she scored a 4 on the AP test. It shows she's just as dedicated in the classroom as she is to her athletics."
A two-year captain for the Tanner track teams, Alleyne finished sixth in the state in the outdoor javelin and placed in the heptathlon as a sophomore. She's also volunteered with her Class' "Helping Committee" while holding down a waitressing job at the Brooksby Village Retirement Community and she'll be continuing her track career in Division 1 at UMass Amherst.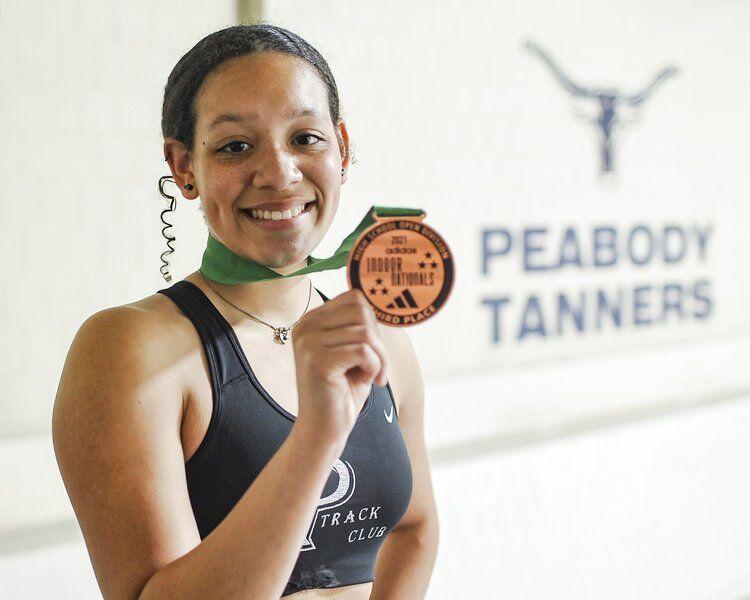 "She's an asset both in the classroom, on the track and on the court," said PHS teacher Jessica Manzo. "Aaliyah's academic record, intellectual abilities, strong work ethic, social maturity and personal integrity are all impressive."
MEET AALIYAH ALLEYNE
High school: Peabody Veterans Memorial
Hometown​: Lynn
Age​: 18
College you will be attending​: University of Massachusetts Amherst
What is your favorite book?​: "Red at the Bone" by Jacqueline Woodson
What is your favorite movie?​: 'Black Panther'
Who is your favorite singer or musical group?:​ The Weeknd
What is your favorite app?​: Spotify
What is your favorite class in school?​: English
What athletic feat are you most proud of?: Making it to Adidas Indoor Nationals in Virginia for two field events, the high jump and shot put, and placing third in high jump.
In one or two sentences, what does being a leader among your peers mean to you?: Leading by example, of course, and on the field. I believe it also includes creating a comfortable space for all your teammates and peers to learn and ask questions. I found that being kind and approachable to your peers leads to a great team dynamic where every person can perform well.
Where do you see yourself 10 years from now?: Taking steps to open my own medical practice where I can provide care to people who are most in need. It seems ambitious, but I want to specifically focus on providing care to people who are without a home and those who lack medical care and finances.
What's something most people don't know about you?: I was a dancer for 10 years and danced competitively. I had to quit, though, because it got in the way of sports — but I still wish I had time to dance,
||||