When it comes to student athletes from Salem High School, Christin Napierkowski sets the standard. 
The gifted senior ranks first out of 247 students in her graduating class with an impressive GPA of 4.8. She's received no lower than an A in any subject and regularly flirts with perfection, scoring near or at 100 despite enrolling in honors and advanced placement level courses across the board. 
Outside of the classroom, Napierkowski has spent time with the school's science and math teams, while serving as the National Honor Society's secretary as well as a mentor in the Salem High Mentoring program. She's taken home numerous honors and awards as a lead member in the marching band, symphony orchestra, jazz ensemble and wind ensemble, and is constantly looking for new ways to challenge herself.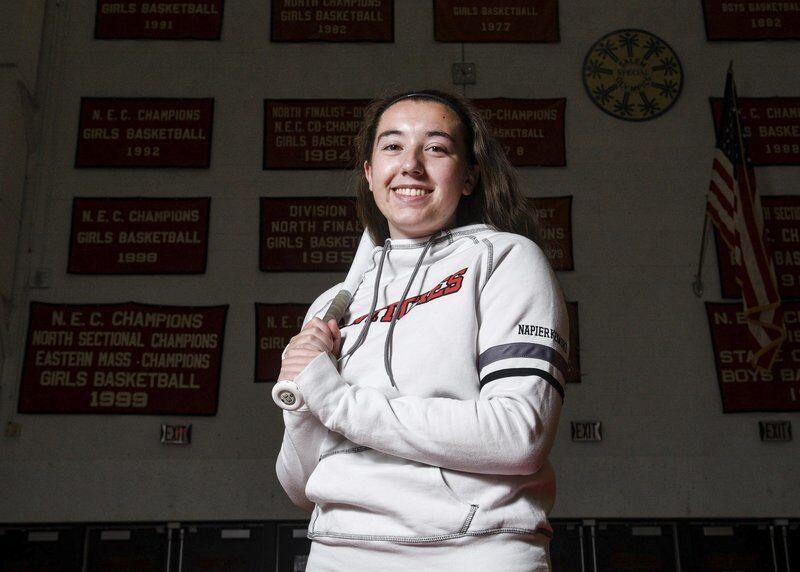 "Christin is the hardest working, most organized student I've met in my 23 years of being an educator," said Salem High science teacher William B. Warren. "I've had some superstars over the years, but none of them had the motivation, clarity of purpose and organizational skills that Christin has. She is a wonderfully motivated, highly capable young woman who will, I am certain, continue to succeed in all of her pursuits, including academic."
While Napierkowski's academic accomplishments certainly shine bright, she is also quite the athlete. Softball, in particular, seems to be her calling card, as she's thrived as a starting pitcher for the Witches for the past four years. She's taken home such accolades as Most Promising Underclassman (as a freshman), Northeastern Conference Rookie Pitcher of the Year (freshman), Defensive MVP (sophomore), Northeastern Conference all-star and Salem News all-star. 
Napierkowski works tirelessly on her game in the offseason, too, having pitched for the New England Storm club softball team and NH Prospects club softball team throughout her middle and high school careers. She's even offered pitching lessons to those looking to learn a thing or two in the circle. During the winter months, she serves as an irreplaceable leader and consistent hitter for the Witches' volleyball program.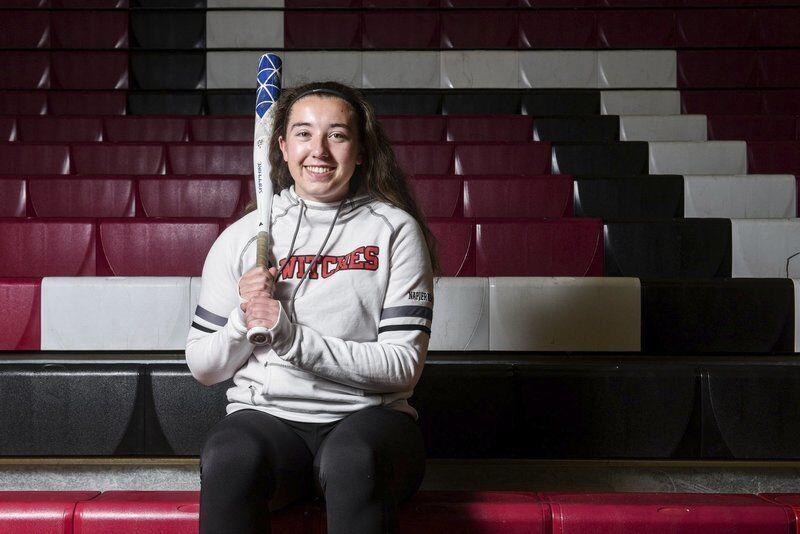 "In my 15 years of coaching softball, I've never coached anyone who has shown more drive and determination than Christin," said one of her softball coaches, Kristen Farrell. "While coaching Christin, we would have conversations about softball and life, and many of our conversations left me impressed by her maturity. At such a young age, she has mastered the art of self reflection."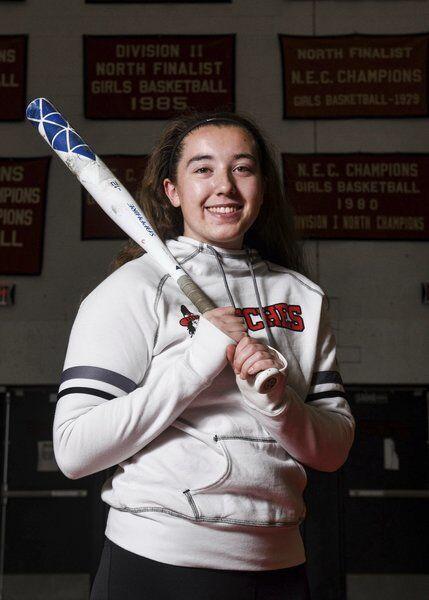 Napierkowski is a generational talent and truly dedicated individual. She will attend the University of Rochester in the fall to begin her path towards becoming a doctor, all while continuing her career as a softball player at the Division 3 collegiate level. 
MEET CHRISTIN NAPIERKOWSKI
High school: Salem High School
Age​: 18
College you will be attending​: University of Rochester
What is your favorite book?​: The Outlander series by Diana Gabaldon!
What is your favorite movie?​: Forrest Gump
Who is your favorite singer or musical group?:​ James Blunt
What is your favorite app?​: Peloton
What is your favorite class in school?​: AP Calculus
What athletic feat are you most proud of?: Committing to play competitive softball at the college division 3 level!
In one or two sentences, what does being a leader among your peers mean to you?: To me, being a leader means validating my own hard work by helping others achieve their full potential.
Where do you see yourself 10 years from now?: Ten years from now, I hope to be beginning my residency as a doctor after graduating from medical school.
What's something most people don't know about you?: I have 4 cats and 2 dogs and I enjoy reading Shakespeare!
||||