What does it truly mean to be a model student athlete? A quick glance at Danvers High's Haley Murphy's transcript should answer that question in no time. 
In the classroom, the standout senior carries a GPA of 103.025 on a scale of 100, good for the top 10 percent in her graduating class. She scored a 1460 on her SAT and has received no lower than an A- in any subject throughout her high school career despite challenging herself with all AP courses as a senior.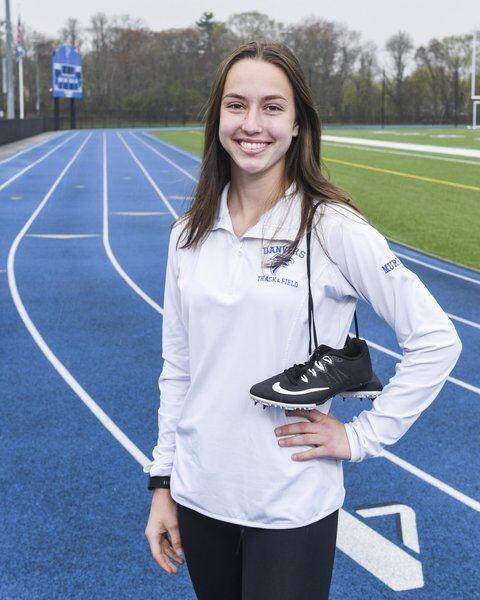 As if that wasn't enough, Murphy carries her academic excellence on to her respective athletic surfaces, where she's shined as a varsity soccer, indoor and outdoor track competitor. She served as a team captain in both track seasons and has taken home multiple Northeastern Conference all-star honors. 
"It is cliché to say, but if you look up 'student athlete' in the dictionary, there would be a picture of Haley Murphy," said Danvers cross country and track coach Jeff Bartlett. "Out of those who came before her, who were all excellent in their own ways, Haley stands out as the most well rounded student-athlete. And while some of the others may have won state championships or broken school records, they did not have the combination of leadership, service, academics and athletic success of Haley Murphy."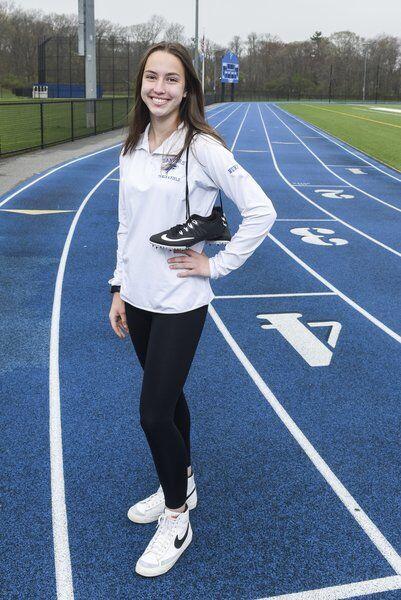 When she's not studying or giving it her all with the numerous sports she competes in after school, Murphy can be found getting it done in other areas. She's a member of the National Honor Society, Environmental Club, Skywave Acapella group and Chorus Executive Committee, and was the Ingrid Sound Acapella's President, among other things.
Murphy has a motor that doesn't quit, and anyone who's crossed paths with her over the past four years would tell you she simply approaches life with passion and a drive to succeed. 
"You will find Ms. Murphy to be a remarkable, dedicated, dynamic young person who thrives in all different environments," said Danvers athletic director Andy St. Pierre. "She is a model athlete, student and citizen and is destined for greatness in whichever avenue she chooses upon graduation." 
MEET HALEY MURPHY 
High school: Danvers High School
Hometown​: Danvers, MA
Age​: 18
College you will be attending​: Northeastern
What is your favorite book?​: Song of Achilles
What is your favorite movie?​: Pitch Perfect
Who is your favorite singer or musical group?:​ Taylor Swift
What is your favorite app?​: Spotify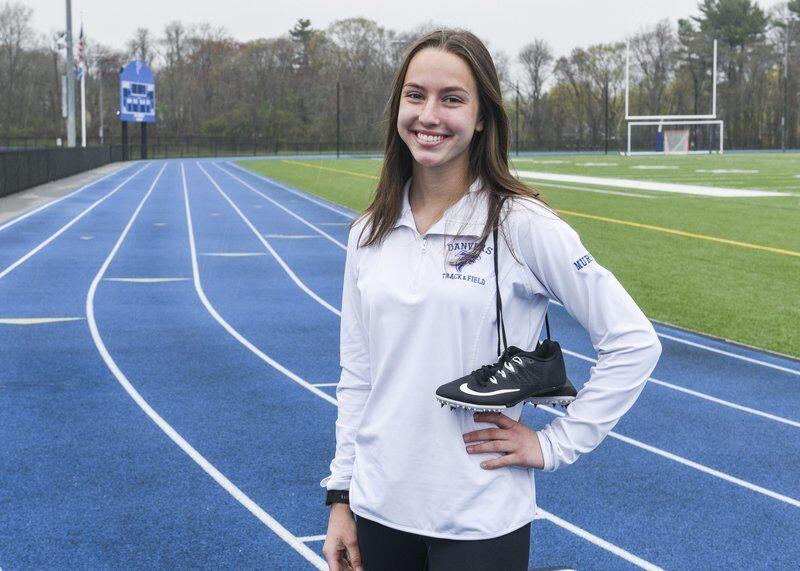 What is your favorite class in school?​: Chemistry, or any science
What athletic feat are you most proud of?: Scoring 98.5 individual points during my junior season of indoor track.
In one or two sentences, what does being a leader among your peers mean to you?: Being a leader means setting an example for the rest of the team to follow. I strive to always give 100%, so then my teammates will also rise to match that level. If everyone is working hard individually, then the team succeeds as a whole.
Where do you see yourself 10 years from now?: After getting my doctorate, working in a lab researching and developing treatments and cures for currently incurable diseases.
What's something most people don't know about you?: I am really involved in my school's music program and am president of the all-female acapella group Skywave, as well as the Tri-M Music Honor Society.
||||