The buck always stops with Beverly High senior Sydney Anderson.
Whether it's on the soccer field, where she's one of the best goalkeepers in Eastern Mass., on the basketball court, throwing the javelin in spring track or excelling in the classroom, Anderson puts her best into everything she does. The result is the complete package as a student-athlete.
"Sydney's a fantastic athlete and a great leader," Beverly girls soccer coach Samantha Charest noted.
Best known as a four-year starter at goalkeeper, Anderson earned All-State honors this past year and is a two-time Salem News all-star. She had 16 shutouts over the last two seasons and displayed her skills as a leader in the way she directed the defense in front of her.
There's much more to Anderson than robbing opposing strikers. She's an officer in Beverly's DECA club and is passionate about environmental issues. She helped create an initiative called 'Carbon Less Accomplish More' to help Beverly become more sustainable, has participated in the Best Buddies program, and is a member of the Human Rights Club.
"Sydney knows how to connect and work well with others," Beverly High principal Elizabeth Taylor said. "She's a pleasant, enthusiastic young woman who is self-motivated to do her best in all she attempts."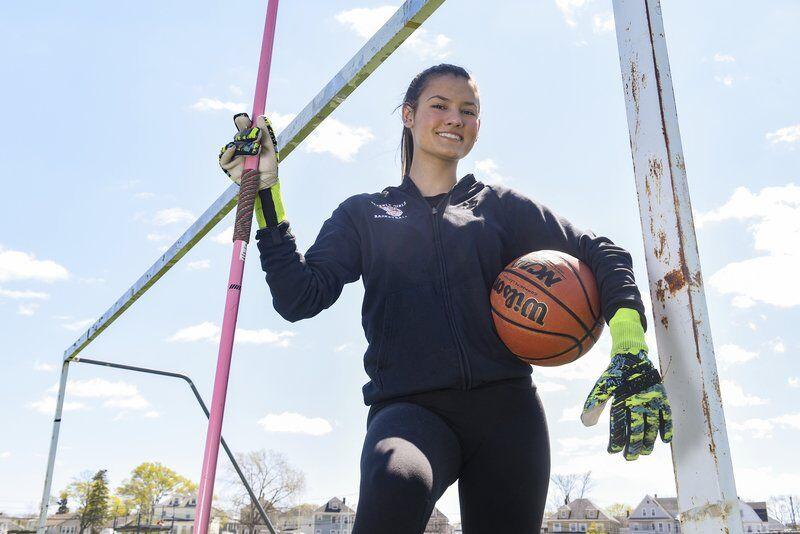 A multi-sport captain, Anderson earned Salem News all-star status in basketball this past winter while leading her team in 3-pointers.
"Syd had to adjust her game because teams were really keying on her, the first time that'd happened to her," Beverly girls basketball coach Seth Stantial said, reflecting on the season. "She dealt with some adversity but found a way to impact the game positively for us each time out."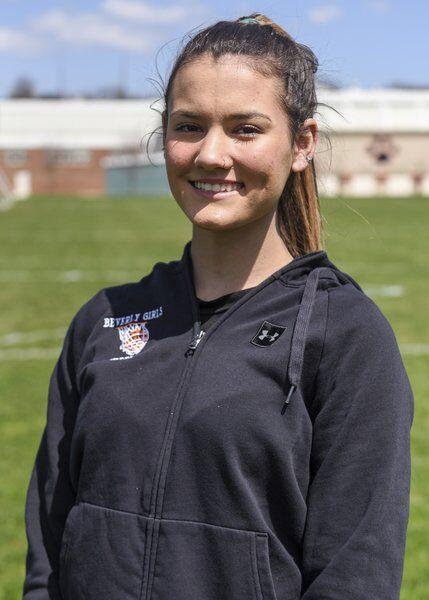 Though she missed her junior year of spring track when the season was lost to COVID-19, she's excited to get back out there competing this month.
Academically, Anderson carries a 4.3 GPA and ranks 60th in Beverly's Class of 2021. She's taken some tough courses, including AP Chemistry, while broadening her already spacious horizons with interesting classes such as forensic science, journalism and documentary film-making and 'The Sixties and beyond.'
MEET SYDNEY ANDERSON
Hometown: Beverly
Age: 17
College you will be attending: University of South Carolina
Favorite book: "The Running Dream" by Wendelin Van Draanen
Favorite movie: '10 Things I Hate About You'
Favorite singer or musical group: Mac Miller
Favorite app: Instagram
Favorite class in school: Forensic science
What athletic feat are you most proud of?: Making over 20 saves in a game to help our girls soccer team defeat Danvers.
What does being a leader among your peers mean to you?: Not only being a good role model for others, but giving others leadership responsibilities and roles so they are motivated to do better.
Where do you see yourself 10 years from now?: I hope to be travelling abroad while working internationally or online for a big name company.
What's something most people don't know about you?: I'm very superstitious. Before every soccer game, I put my water bottle on the right side of the goal post and jog to each side of the net, touch the post with my right foot, then jog to the middle and jump up to touch the crossbar. If I don't, I feel like we'll lose the game.
||||