MARBLEHEAD – Africa, the 41-foot Tripp out of Gloucester, won the overall trophy in the Inaugural Michael A. Mentuck Memorial Ocean Race. She received the best corrected time overall.
Race Director Karen Tenenbaum of the Boston Yacht Club described the race as "a test of patience and endurance."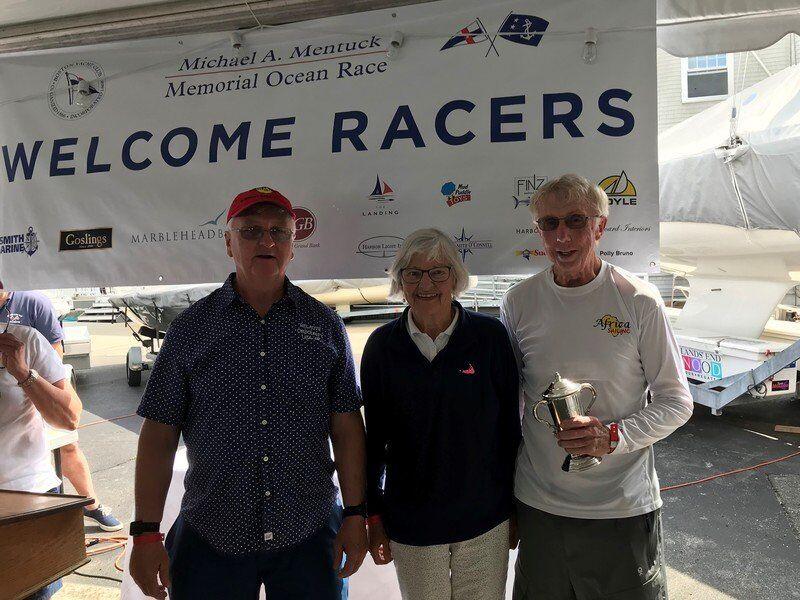 Tropical storm Elsa provided the first challenge forcing the start to be delayed by a day. Then there were inconsistent winds throughout the race. "We must have changed sails 20 times," one racer decried.
Liz Mentuck, the wife of Mike Mentuck for more than 50 years, presented the trophy to Africa skippers Jud Smith and Bump Wilcox. The awards ceremony was under the big top at the Boston Yacht Club, where Vice Commodore Bruce Baker praised the organizing committee for meeting "all of the challenges the race threw at them."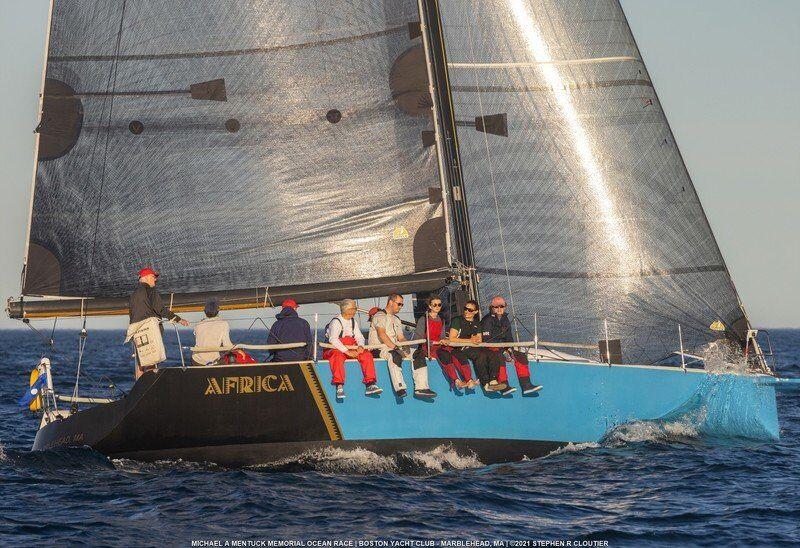 The regatta was rapidly organized following cancellation of the biennial Marblehead-to-Halifax Ocean Race due to Covid-19 and the closing of the International Border.
Named for BYC Past Commodore Mike Mentuck the course as originally conceived covered 250 nautical miles along the coast Maine to Matinicus Rock and back. Because of the delay occasioned by Elsa and the predicted weather following, the course was modified to 144 nautical miles, with a turnaround at Boon Island Ledge instead.
Trophies were presented to finishers in five divisions. First place finishers were:
Zig Zag, ORRez -racing
Saraband – ORRez – shorthanded
Africa, PRHF Division One
Jericho – PHRF Division Two
Figaro2 – PHRF Cruising
Tenenbaum announced the memorial regatta will be held again next year and then every other year opposite the Marblehead-to-Halifax race.
||||