The annual Agganis All-Star Games are back will begin Sunday at both Manning Field and Fraser Field in Lynn.
The games, which return after a one-year hiatus because of the COVID-19 pandemic, will begin with a jam packed day on Sunday featuring the Opening Ceremonies at Manning Field Sunday at 9 a.m. Those will be followed, for the first time, by six games throughout the day: 
11 a.m.: All-Star Girls Lacrosse Game (Manning Field)
Noon: All-Star Softball Game (Fraser Field)
1 p.m.: All-Star Boys Lacrosse Game (Manning Field)
2 p.m.: All-Star Baseball Game (Fraser Field)
3:30 p.m.: All-Star Girls Soccer Game  (Manning Field)
5:30 p.m.: All-Star Boys Soccer Game  (Manning Field)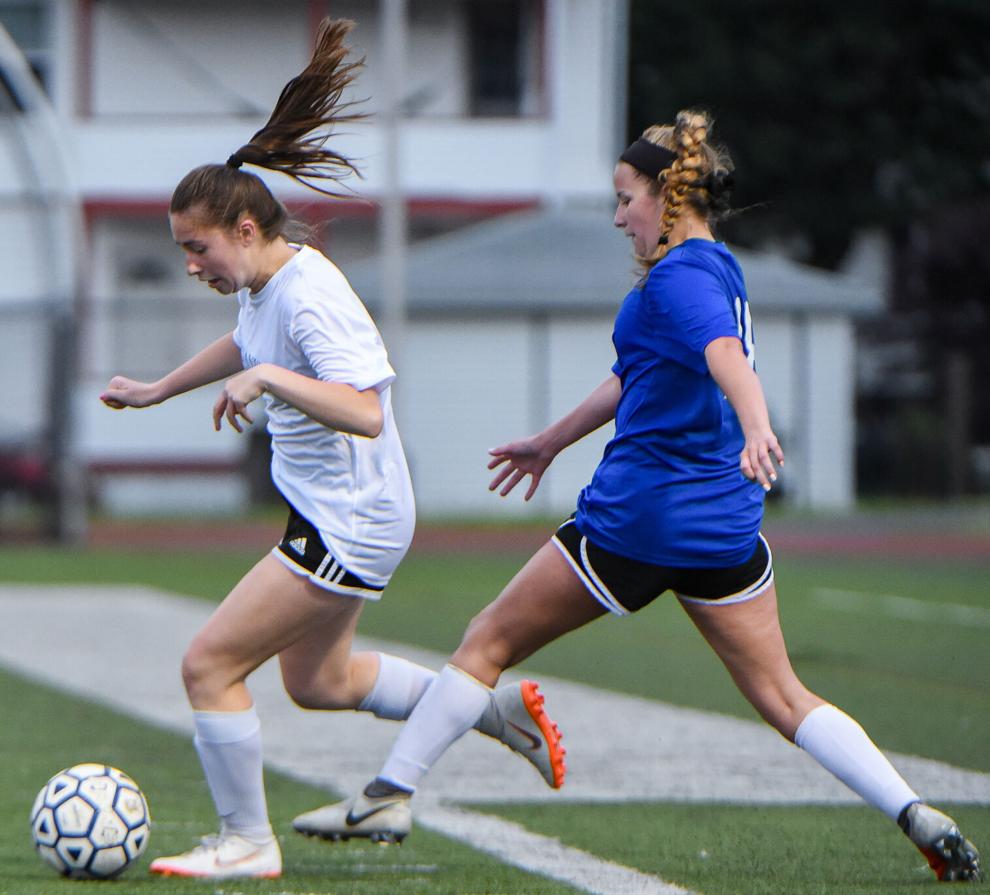 On Monday, the Agganis All-Star Girls (5:30 p.m.) and Boys (7:30 p.m.) Basketball Games will take place at St. Mary's High School gymnasium in Lynn.
The week ends with the game that started it all, the 59th annual Agganis All-Star Football Game, to be held Wednesday at Manning Field at 6:30 p.m.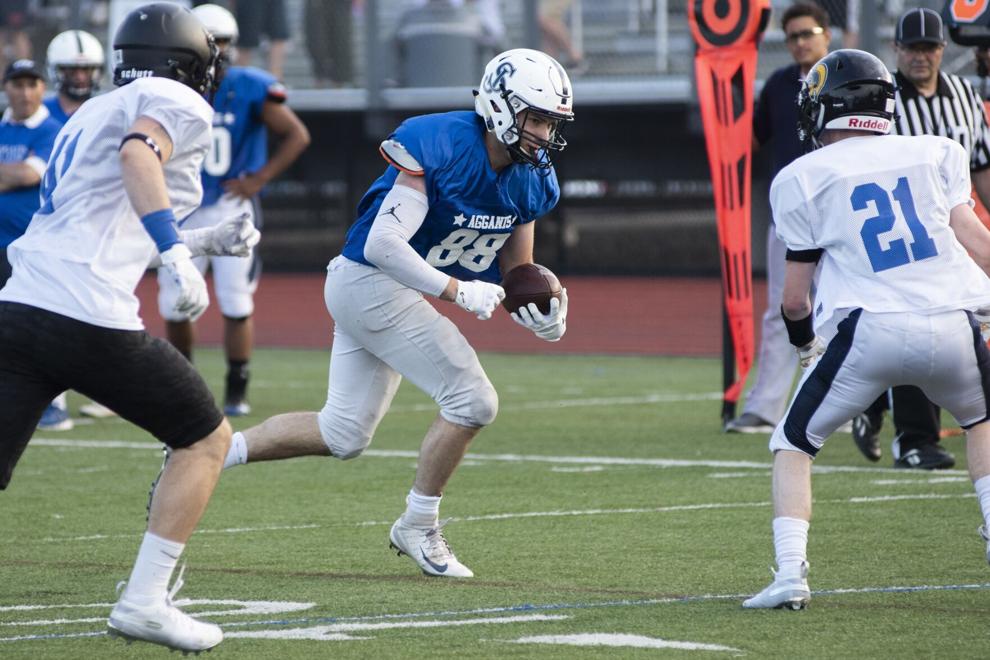 In addition, 17 student-athletes from the region and into Boston were awarded with 2021 Agganis Foundation Scholarships. The Foundation has awarded 1,019 scholarships totaling $2,227,000 since its inception in 1955.
Local scholarship recipients include Marblehead High's Ryan Bugler, a President's Scholar recipient who will head off to Endicott College this fall; Bishop Fenwick's Jenna Durkin, who is bound for St. Lawrence University; Edward E. Cahill Scholarship winner George Nikolakopoulos of St. John's Prep, who is matriculating to Bucknell; Caroline Johnson of Marblehead, who will continue her studies at Lafayette; and Jacob Sherf of Marblehead, who is headed off to Middlebury.
A complete list of the 2021 Agganis Foundation Scholarship recipients are listed below:
Name School College
a-Lauren Braconnier Lynnfield WPI
y-Ulysses Brenzel Boston Latin Dartmouth
pr-Ryan Bugler Marblehead Endicott
Serena Cacciola Saugus UMass Amherst
y-Simon Chernow Latin Academy UCLA
Mary Collins Lynn Classical UMass Amherst
Jenna Durkin Bishop Fenwick St. Lawrence Univ.
a-Jennifer Flynn Lynnfield Bentley
p-Shakib Idris Lynn English Tufts
y-Joseph Jackson Boston Latin Notre Dame
Caroline Johnson Marblehead Lafayette
y-Ellen Linso Boston Latin Saint Anselm
Kathleen Mannion Lynn Classical University of Vermont
e-George Nikolakopoulos St. John's Prep Bucknell
Jessica Page Lynn Classical Western New England U.
Jacob Sherf Marblehead Middlebury
Brooke Warren Lynn Classical Emmanuel
a - Greg Agganis Scholarships
e - Edward H. Cahill Scholarship
p - Patrick J. McManus Scholarship
y - Yawkey/Agganis Scholarships
pr - President's Scholarship