In July 2016, Beverly's Riley Fessenden tragically lost a courageous battle with a rare form of nasal cancer called Esthesioneuroblastoma. She was just nine years old. 
Since then, individuals close with her family and the Beverly community as a whole have carried out countless acts in support and remembrance of Fessenden's life. This fall, that trend has continued at Beverly High School. 
Seniors Cam Jones — a captain on the boys basketball team — Ciara Dunleavy and Michael Mercier have teamed up to raise money for pediatric cancer and plan to continue to spread awareness for the illness that effects the lives of far too many young ones in this country. In September alone, they raised $18,775 and don't plan on stopping there.
Fessenden's older sister, Meghan, a freshman at Beverly High, has also been a driving force in aiding the aforementioned trio in their efforts.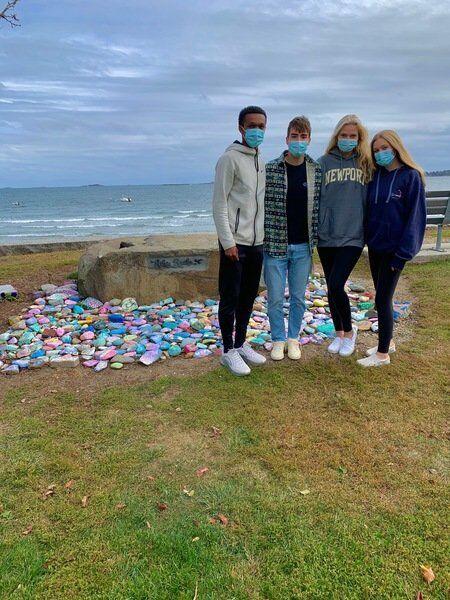 "We've all known about Riley since probably we were in Middle School; she's kind of a household name in Beverly. So we wanted to do something to make a difference," said Jones. "Our marketing teacher (Kristen Marescelchi) introduced it all as a community service project (through DECA), but we realized quickly that it was much bigger than that."
Similar to the annual Jimmy Fund telethon in Boston (which was held virtually this year), Jones and his team put together a charitable walk specifically catered towards Riley and her family. Jones says over 50 people came and they raised over $12,000 from the walk alone, which was held at Lynch Park in Beverly. All the money they raised there, as well as the other $5,000-plus, will be donated directly to the Jimmy Fund. 
In addition, Jones and Co. have began an effort to help other families in need. They already have a local family in Peabody effected by pediatric cancer involved.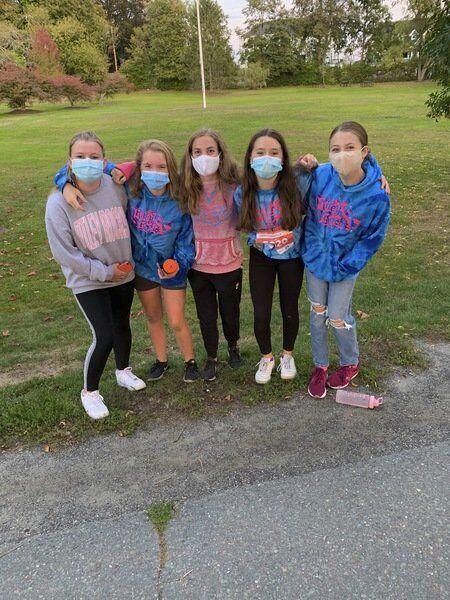 "This is our first family and we've just started building that relationship, so we're hoping to get a few more families as well where we can actually help the children more," said Jones. "A big part of our project is simply raising awareness. We want to educated people and hopefully make a difference that way, too."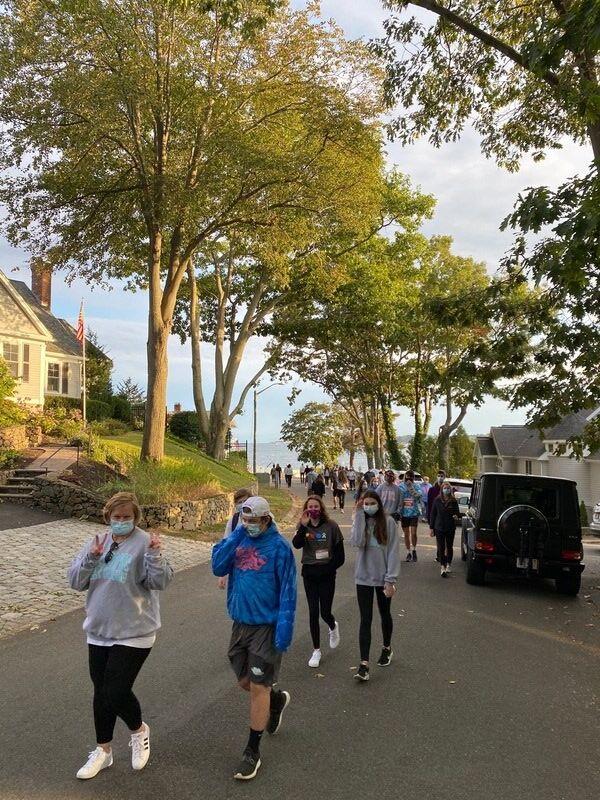 While they've already made a big impact on the North Shore, Jones says they haven't even scratched the surface of what their future plans hold. Their monetary goal is $50,000 by the new calendar year and "hopefully $100,000" thereafter. Local businesses like Chipotle, Paradise Mini Golf, Captain Dusty's and numerous different restaurants around Newburyport and Ipswich have already committed to helping the cause and spreading the word. 
"We plan to do more awareness during October, and once the holidays come around incorporate that in our fundraiser by encouraging people to donate and figure out a plan from there," said Jones. 
||||