Former St. John's Prep standout Colin Blackwell had the first game-winning goal of his NHL career Friday night, helping the New York Rangers defeat the Bruins, 6-2, at Madison Square Garden.
Stationed in front of the Bruins net while on the power play, Blackwell tipped an Adam Fox shot past goalie Tuukka Rask with 1:08 to go in the second period, giving the Rangers a 3-1 lead.
Just 12 seconds later, another North Shore native, left winger and alternate captain Chris Kreider of Boxford, increased the Rangers' lead to 4-1 with his team-leading 9th tally of the season.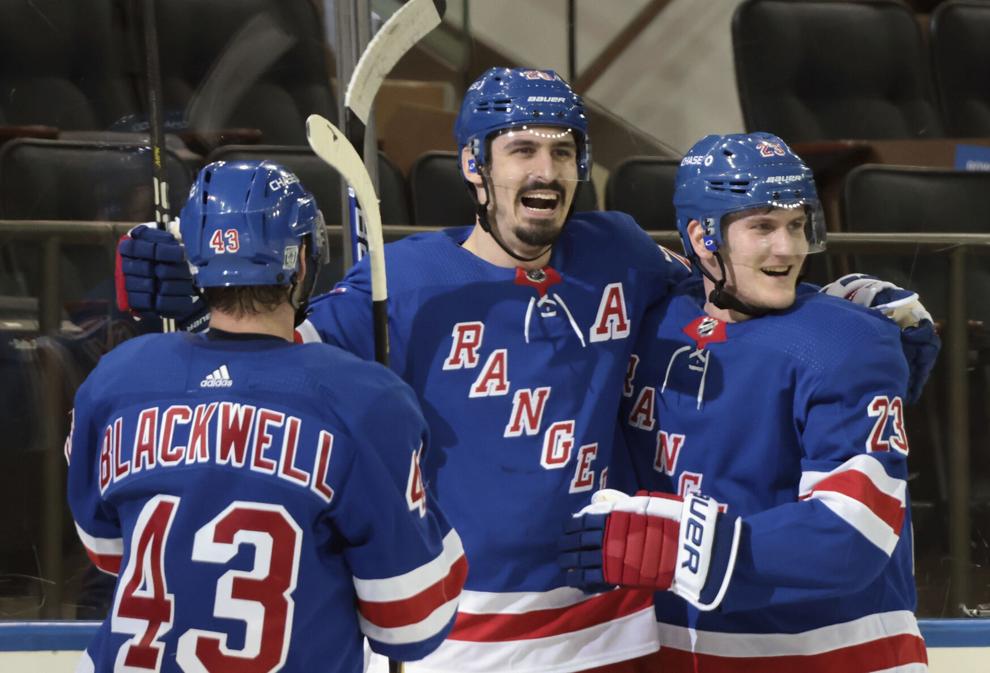 With the 27-year-old Blackwell skating on the right wing and the 29-year-old Kreider on the left, they began the game on the same line along with center Ryan Strome.
Blackwell's goal was his fourth time 10 games with the Rangers this season. That's a new career high for him, surpassing the three goals he potted in 27 games with the Nashville Predators last season.
The Rangers' leader in shooting percentage -- having now scored on 26.6 percent of his shots (4 goals in 15 SOG), Blackwell also has three assists for seven total points, good for sixth overall on the Rangers. Friday's lamplighter against the Bruins was his second power play of of the season.
Kreider, a 6-foot-3, 217-pound power forward not only leads the Rangers in goals, but also in penalty minutes (19). 
The Rangers will host the Bruins again this Sunday (noon) back at Madison Square Garden.