We're into the quarterfinal round: vote for your favorite North Shore championship ring all week at SalemNews.com. Today's matchups:
2014-15 Danvers Boys Basketball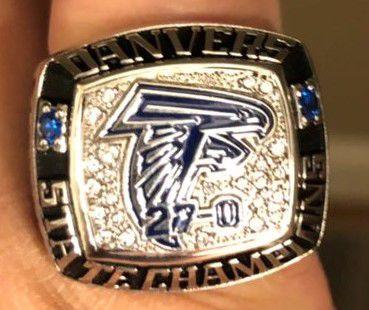 The jeweled blue Falcon and '27-0' on the front of this unbeaten boys basketball state championship team ring from 2015 are great. But what truly sets this ring apart is the fact that the side includes not one, not two but three basketball championship trophies to commemorate the once-in-a-lifetime dynasty that Danvers achieved under John Walsh by winning three crowns in four years.
This ring edged out St. John's Prep's 2012 football title ring in the round of 16.
vs.
2017 Ipswich Boys Lacrosse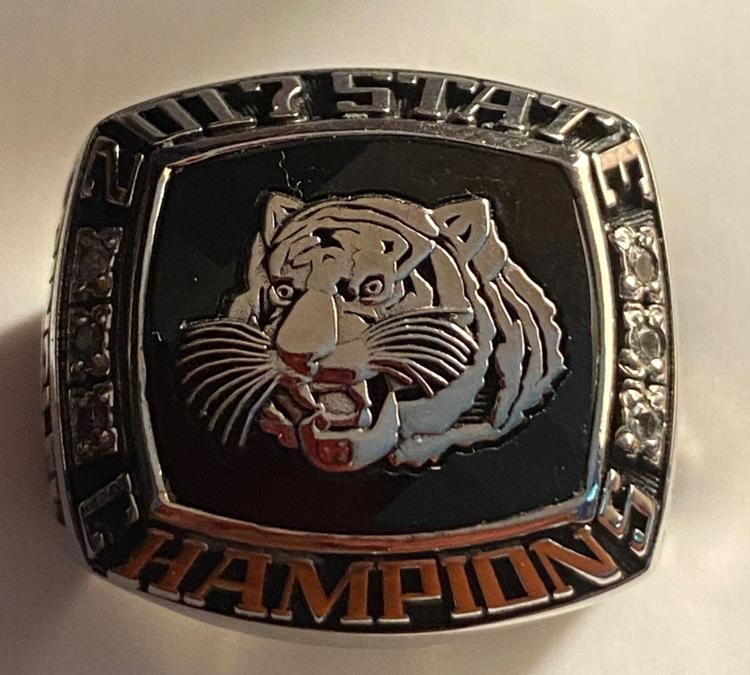 The Tiger engraved on the front stone of this impressive looking ring for the 2017 Division 3 boys lacrosse state championship is truly a work of art. Right down to the gold whiskers, this mascot is as fierce as the Ipswich High squad itself was on the field of play.
Ipswich prevailed with more than 63 percent of vote in its Round of 16 triumph over the 1990 Salem boys hoop squad.
2018-19 St. John's Prep Football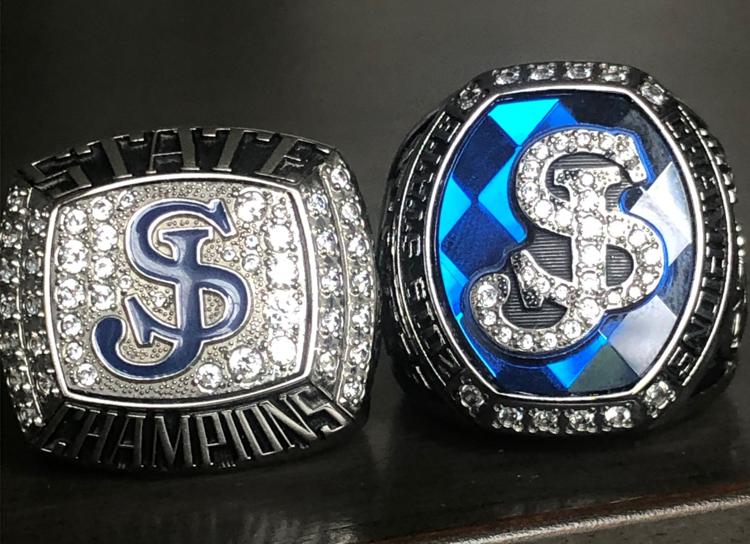 Known as teams '112' and '113' by the Eagles, they walloped the competition in both the play-in round and Round of 16; now, they face off against the Chieftains.
The Prep's recent Super Bowl winners are combined here, with two gorgeous rings for the back-to-back Super Bowl triumphs. The '18 bling is full of shine on the front, while the '19 has a very unique plaid styling. Hard-earned jewelry that punctuates the way the two squads took it to rival Catholic Memorial for both titles.
vs. 
2014 Masconomet Baseball
"Viva La Squad" is engraved on the inside of this ring for the 2014 Division 2 state baseball champs from Masconomet, which hammered Marblehead's 2011 hockey champs in the previous round with more than 81 percent of the vote.
The big block 'No. 1' on the side of the ring that the team wore on its hats signifies "one team" and unity. Its 22-2 record is also here, and you have to love the white and red shiny stone that make up the 'M' arrowhead logo on the front.
||||