Griffin Bouchard has come up with a new, exciting idea for fundraising.
The 16-year-old Hamilton-Wenham Regional High School junior is putting on a Charity Hockey 3-on-3 tournament on Monday, Nov. 11 at the Essex Sports Center in Middleton.
Proceeds from the event will benefit Boston Children's Hospital concussion research/brain trauma center.
Bouchard has already raised over $30,000 dollars since he began fundraising six years ago. He is partnered with the NHL Alumni and Corey C. Griffin Pro Am. TSR Hockey is also a sponsor of this event, and other sponsors to help with things like ice time are still being sought out.
The past five years, Bouchard's big fundraiser has been a Holiday Skate at Pingree School's Johnson Rink. But he decided to try something even bigger this time around.
Blades, the Boston Bruins mascot, will be there Monday along with Bruins Hall of Famer Rick Middleton and other NHL Alumni members. Todd Angilly, who was recently named to perform the National Anthem at all Bruins home games, will sing the signature tune at the opening ceremonies. There will also be raffles and food trucks on hand.
"I got the idea because I've always wanted to do a 3-on-3 tourney with a hockey aspect," said Bouchard. I've played in a few 3-on-3s, and every time I had a lot of fun."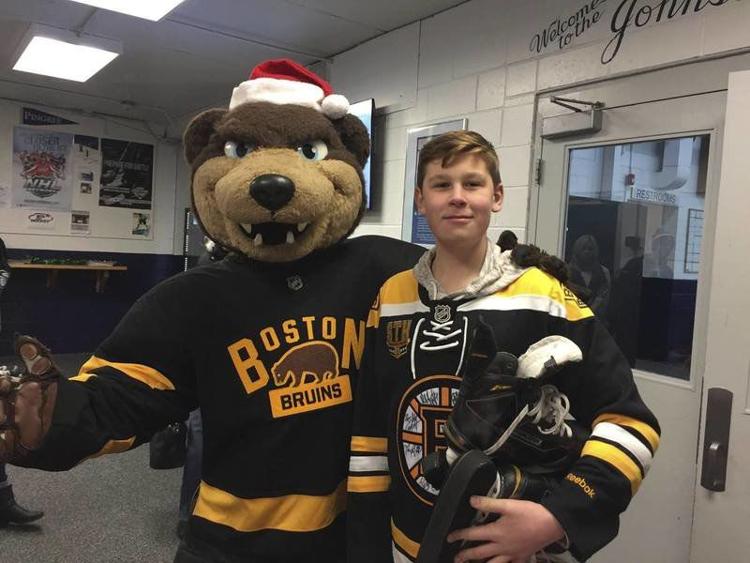 Squirts, Pee Wees, Bantams and U16s will participate in 25-minute running time games, with each squad guaranteed at least four games. The games begin at 9 a.m. and end at 3 p.m., where a champion will be crowned in each division.
"The response has been very good, and we've been filling up fast with a lot of interest from teams," said Bouchard. "We still have room for two more Squirt teams (if interested, contact Griffin's mother (loribouchard71@gmail.com).
Bouchard, who plays for New Hampshire Avalanche, started fundraising as a community service project when he was in the sixth grade and has been adding to it each year. He chose Boston Children's Hospital because it was where he had surgery on his feet when he was 11 to correct abnormal connections in the bones at the back of his feet.
That kept him out of hockey for a year, but he realized how fortunate he was compared to some others and wanted to help. It has been a wonderful experience for him, and 'Nifty' Middleton has been one of his biggest supporters.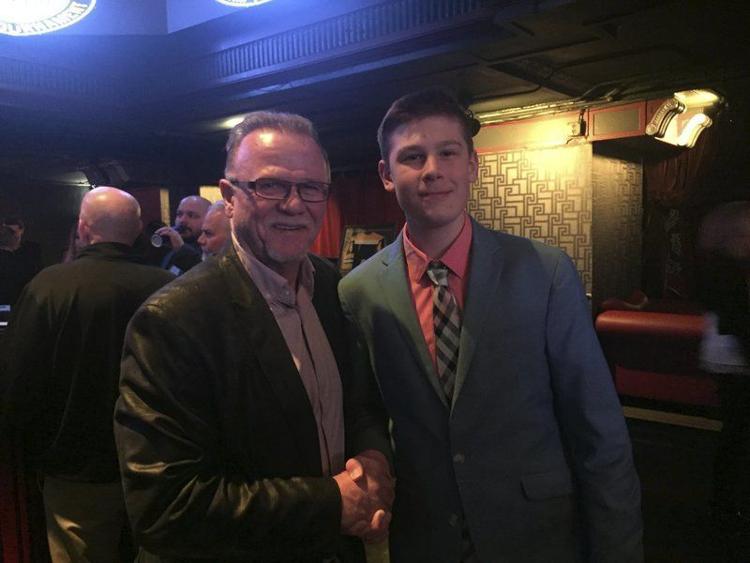 "I decided to do a 3-on-3 instead of a Holiday Skate like I've been doing the last five years," said Bouchard. "I think it's going to be a lot of fun for everyone. I'll still participate in the Ice Cream for Breakfast event at Cherry Hill Creamery this winter and maybe add other things. I hope to raise another $20,000 this year."
Bouchard also plans to have a CCM shooting area set up for spectators and players waiting for their games to take place.
He intends to play in the tournament — that is, if he's not too busy running it.