Longtime St. John's Prep soccer coach Dave Crowell is well on his way to another winning season.
His Eagles currently sit at 5-2-2 while competing against perhaps the most challenging schedule the North Shore has to offer. They've been tremendous defensively but have admittedly struggled to find the back of the net at times, which has undoubtedly attributed to a pair of close defeats. Still, it's a group that will once again contend for a Catholic Conference title and subsequent run in the Division 1 state tournament — because year after year, that's what Crowell's soccer program does: compete.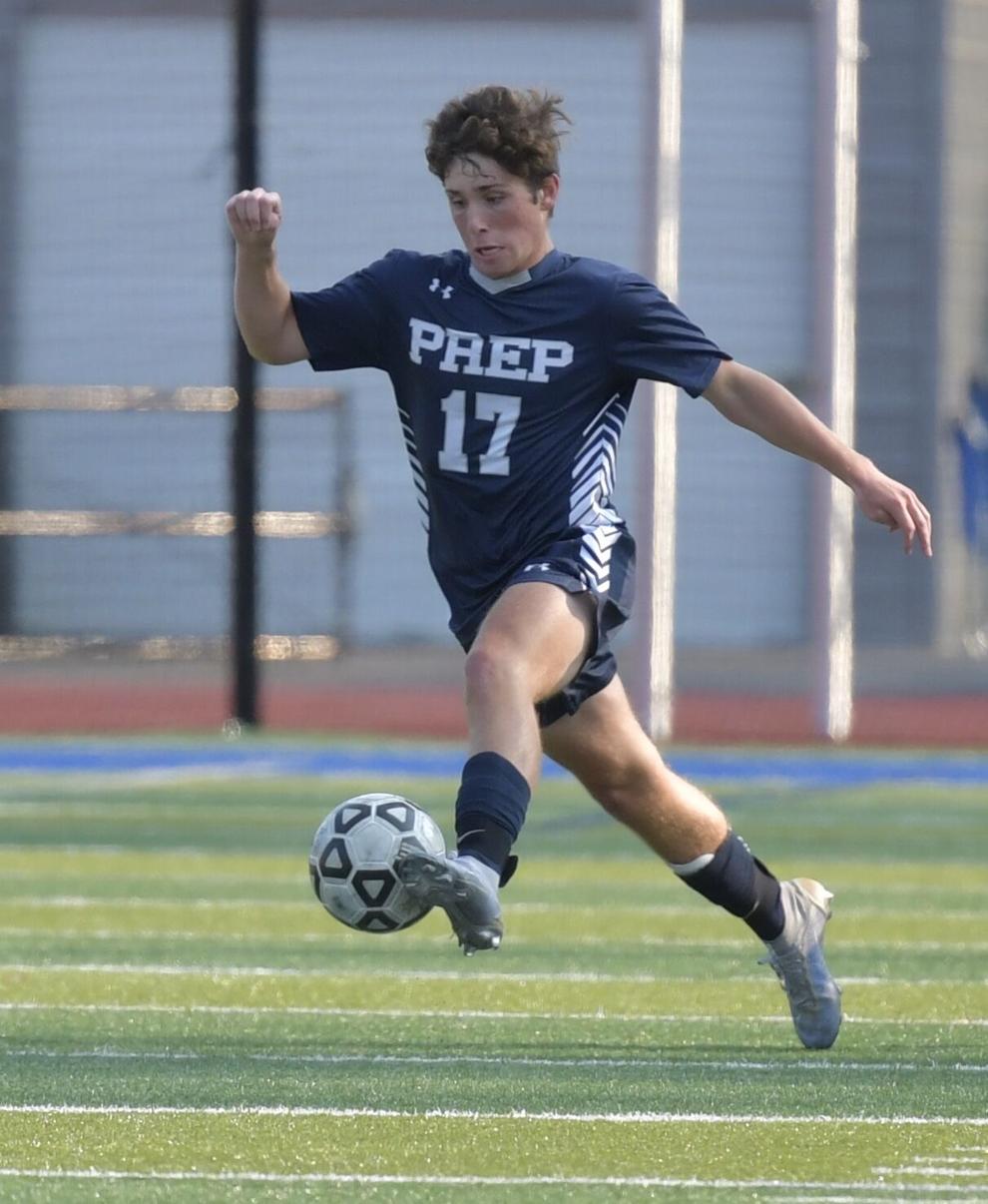 Earlier this fall, Crowell was recognized for his longstanding success as a high school futbol manager as he was honored as an Eastern Massachusetts Soccer Coaches Association (EMSCA) Hall of Fame inductee for the Class of 2021.
Crowell becomes just the 40th coach to be enshrined to the Hall, joining Bill Ryan of rival BC High in this year's class.
"I was definitely surprised, especially since I'm still coaching and hope to do so for a while," said Crowell, who coached at Lynnfield High from 1986-99 before landing at the Prep in 2000.
"It's special because this is something that's voted on from other coaches; you're chosen by your peers, so that means quite a bit," Crowell continued. "But overall it's just about the kids, not me. I never scored a goal, blocked a shot, had an assist or made a save.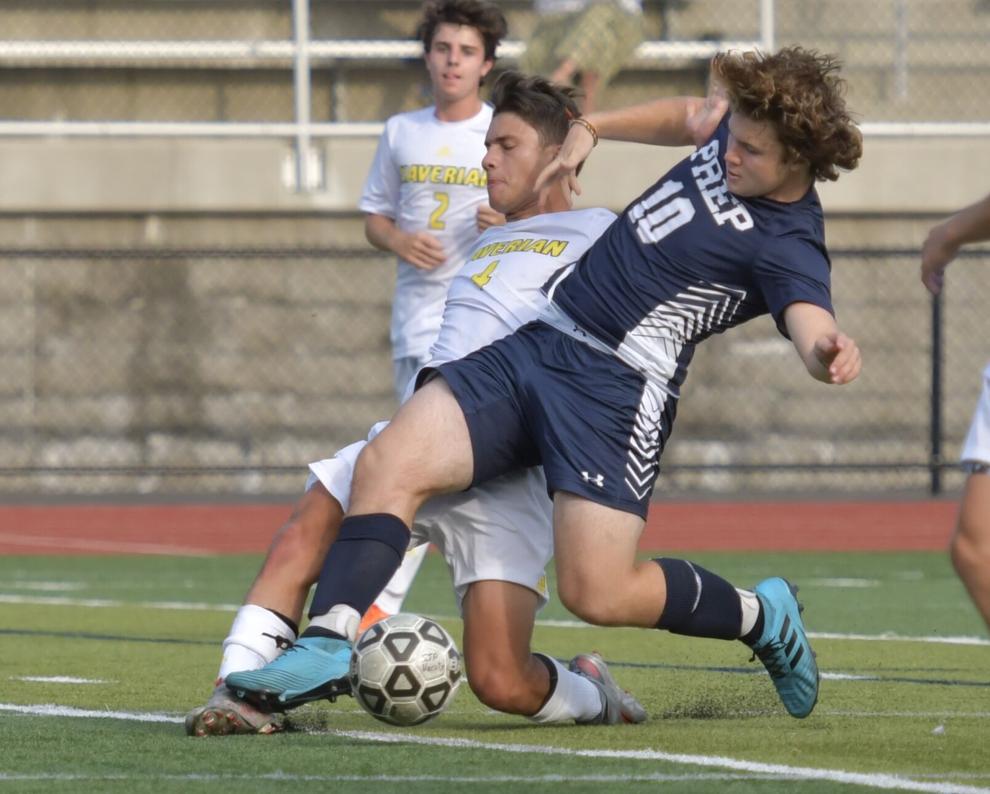 "Coaching at the Prep is such a privilege. Great kids, talented student-athletes ... it's a lot of fun and that's why I'm still doing it."
Crowell began his illustrious career coaching the freshman team at Catholic Memorial in 1984. Two years later, he was hired as the head varsity coach for the Lynnfield Pioneers, winning over 100 games and numerous Cape Ann League championships over his decade-plus run at the helm.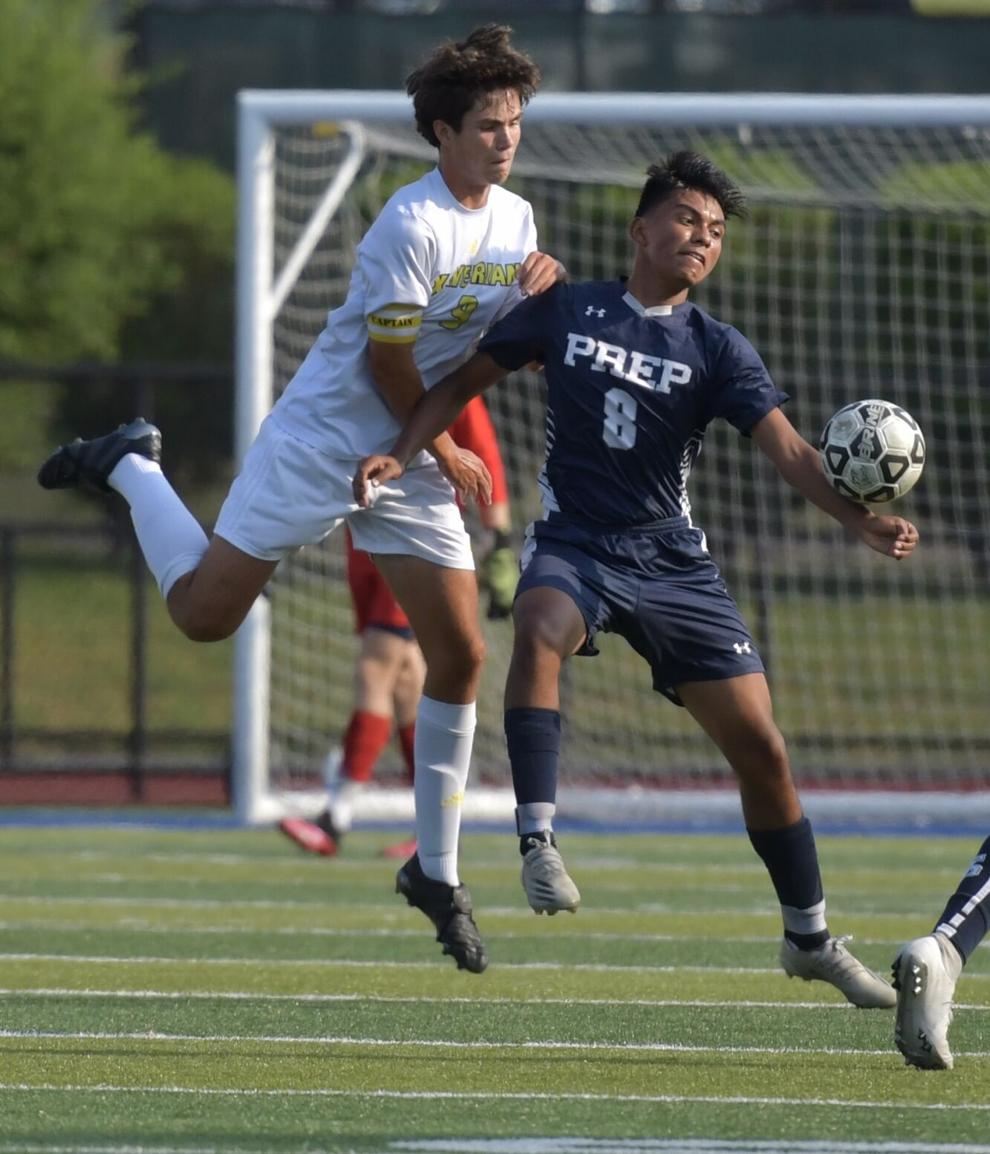 Since joining St. John's Prep at the turn of the century, Crowell has compiled an impressive record of 265 wins, 68 losses and 61 ties. His teams have won 14 Catholic Conference crowns, appeared in three Eastern Mass. championship games, eight sectional title contests, and won the 2006 Division 1 state championship.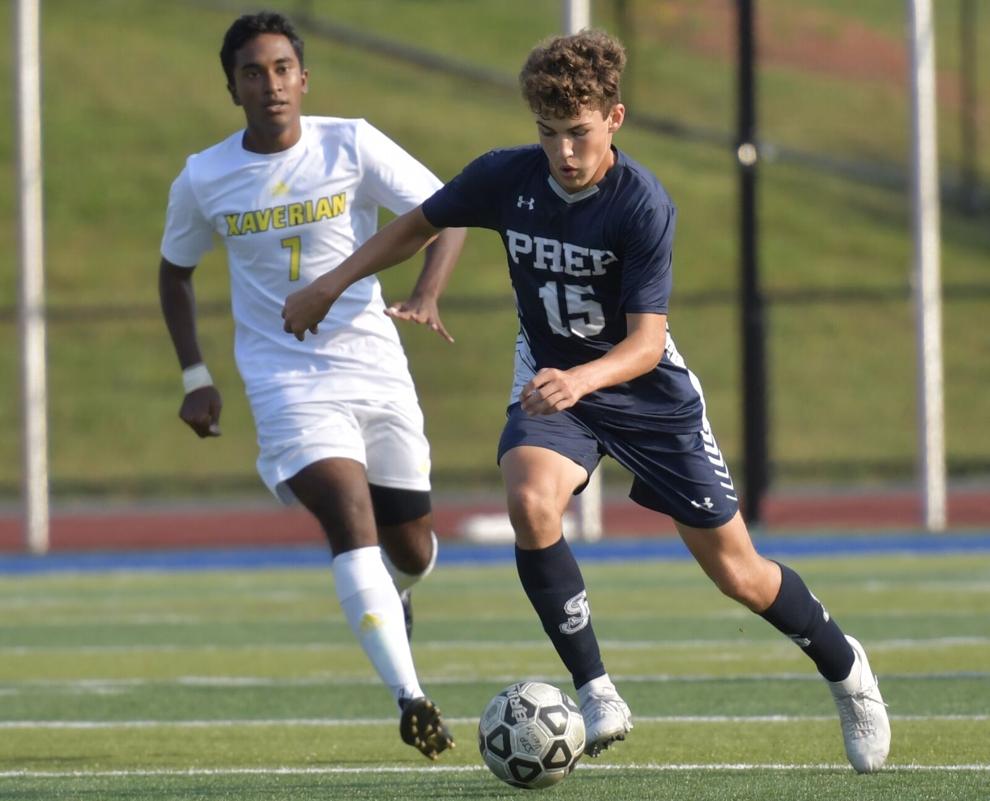 Among his most recent accomplishments, Crowell's Eagles won the 2017 Division 1 North championship and nearly repeated in 2018, losing by one goal to Lincoln-Sudbury in the sectional final.
Crowell is certainly proud of all he's done, but the icing on the cake for him was joining the elite list of coaches from over the years — coaches that he truly respected, admired and was lucky enough to call his friends.
"Lenny Emmons is the first name that popped into my head," said Crowell, referring to the legendary Masconomet soccer coach who won over 500 games throughout a 39-year career before retiring in 2006. Emmons is one of those 39 other coaches Crowell will have his named etched alongside in the Hall of Fame.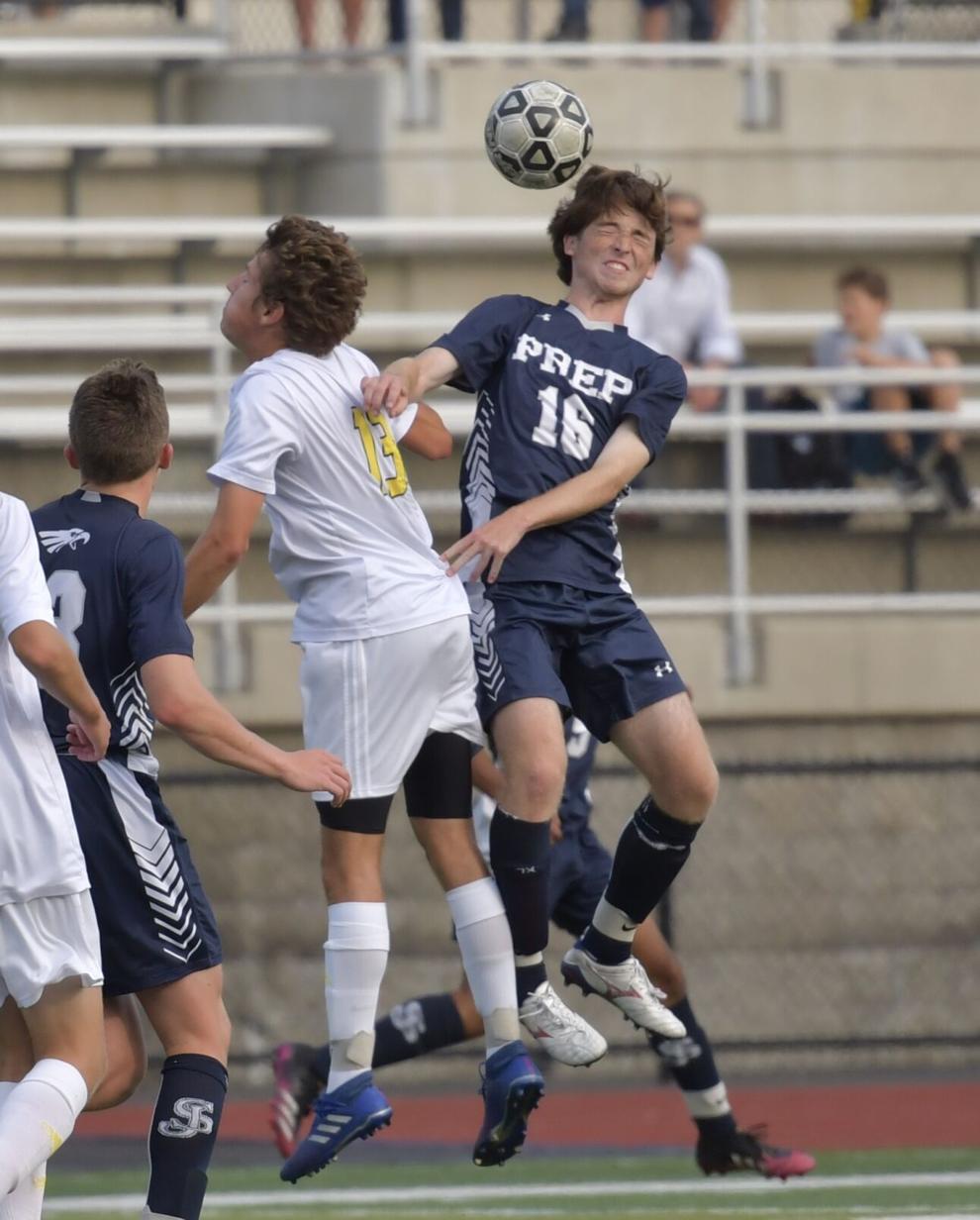 "Between my time in Lynnfield and at the Prep, I've known a lot of guys who coached on the North Shore. I also thought of the guys I've coached with over the years, starting with Brent Munroe, my JV coach at Lynnfield who's now had so much success there, and Edgar de Leon, who's doing a great job at Beverly High now.
"It's the middle of the season," continued Crowell, "so I haven't had too much time to reminisce, but it's definitely special. But we have a pretty good team this year, so that's been my focus."
The task at hand Crowell will have plenty of time to reflect on the significant distinction when the current season officially comes to a close. For now, he's eager and excited to see where he can take this current group of Eagles.
Through nine games thus far, the Prep's only losses have come to talented BC High (2-0) and Needham (1-0) squads. Their two draws came against rivals Xaverian (0-0) and St. John's Shrewsbury (1-1), the latter of which they beat earlier in the season. It's a young team, at least for SJP standards. But they boast raw talent on defense which has led to five shutouts already.
Reigning Conference Player of the Year Joey Waterman has been tremendous once again in net with junior keeper Yianni Andrikopoulos (1 shutout) also contributing when called upon. Senior center back Will Minor has anchored the D in front of him, and guys like Ansh Motiani (senior), Ethan Olivo (senior), Ben Bailey (junior) and Jeffrey Lopez (junior) have all chipped in well on that side of the ball.
"(There's) a lot of new faces and new guys starting and contributing," said Crowell. "The big thing has been our defense. (On Tuesday) against Shrewsbury, that was only the fifth goal we've given up and just the third one from the run of play ... and one was an own goal, too. The other two goals came off corners. That's part of a new team and the marking system and some guys getting confused at time.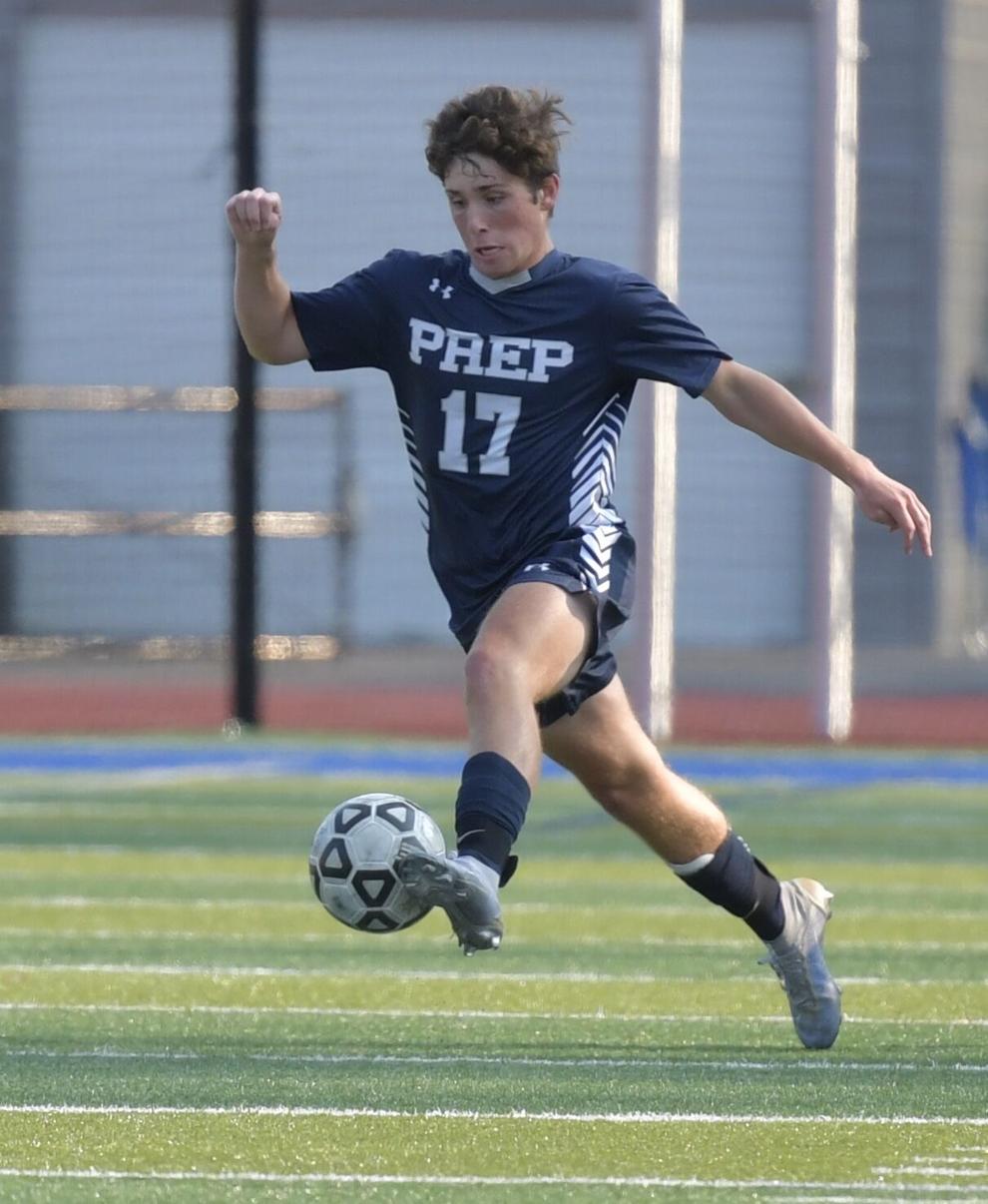 "But our defense has been awesome, especially Will Minor. He's been phenomenal and he's not coming off the field unless the game's a blowout one way or another, which we haven't had too many of."
Senior captain Cam Whitney has been strong at defensive mid along with sophomore Jake Vana, whose four goals lead the team. Senior Ryder Vigsnes has also played well, contributing three goals, while juniors Callum Rigby and Alex Borkland have been steady distributors with three assists apiece.
St. John's has enough talent to find the back of the net on a regular basis, it's about confidence and consistency at this point — which Crowell believes will come with time.
"We're creating chances but we're just not finishing them right now," he said. "And that's been the frustrating part. But we're getting there; it's a young group. We have sophomores that play regular shifts and a bunch of juniors either back from last year or coming up from JV."
Playing a difficult schedule certainly doesn't make things easier, but that will also help prepare the Eagles for strong competition come playoff time. They still play BC High again, Masconomet, North Andover, Silver Lake and Central Catholic, to name a few.
St. John's Prep will look to get back into the win column Thursday when it hosts Catholic Memorial on Glatz Field at 4 p.m.
■■■
Essex Tech continues to roll through its schedule. The Hawks currently sit at 9-0-1 and have earned shutout victories in four out of their last five and six out of their last eight games.
A few players that have powered the squad to its winning ways: Mateus Lima, Ryan Lovasco, Austin Medico, Josh Berube, Peter Tsoutsouras, Alex Gallucci and keeper Gavin Russell.
■■■
Shout out to Danvers, which has picked up a pair of solid wins this week — over Peabody (1-0) and Marblehead (2-0) — after a five-game winless streak. Junior Chance Prouty leads the team with five goals and two assists, while keeper Sean Ouellette has recorded three shutouts.
■■■
In case you missed it: Forti Field at Beverly was recently re-opened and sporting a beautiful new turf surface, replacing the one that had been in place for the last dozen years. A variety of Panthers athletic squads have already held home games on the new surface, but not in the way they will Thursday and Friday of this week.
Both the boys and girls soccer teams will host Swampscott Thursday (boys at 4:30 p.m.; girls at 7 p.m.) under temporary lights installed alongside the field. Field hockey will then play at 4:30 on Friday before the football team hosts a unique under-the-lights tilt against rival Danvers (7:15 p.m.) to cap off the 'Panther Lights' action.
■■■
The MIAA released its first postseason power rankings and a number of local teams fall near the top of their divisions. In Division 1, Beverly was listed at No. 8 and St. John's Prep at No. 14. In Div. 2, Masconomet landed the No. 2 slot behind top-ranked Melrose, with Marblehead garnering No. 14. and Danvers coming in at No. 39.
Essex Tech is the top local team in Div. 3, occupying No. 23, with Bishop Fenwick at No. 36 and Swampscott at No. 39. Ipswich and Hamilton-Wenham come in at No. 20 and 21, respectively, in Div. 4, while Salem Academy is No. 56 in Div. 5.
■■■
Games to watch over the next week: Thursday — Catholic Memorial at St. John's Prep (4); Lynn Tech at Essex Tech (4); Swampscott at Beverly (4:30); Masconomet at Danvers (6:30); Friday — Bishop Fenwick at Masconomet (4); Saturday — Salem at Danvers (10 a.m.); St. John's Prep at Revere (10 a.m.); Sunday — No games scheduled; Monday (Oct. 11) — Bishop Fenwick at Arlington Catholic (2); Salem Academy at Salem (4); Beverly at Swampscott (6:30); Tuesday (Oct. 12) — Pentucket at Hamilton-Wenham (3:45); Lynnfield at Ipswich (4); Malden Catholic at St. John's Prep (4); Marblehead at Manchester Essex (4); Wednesday (Oct. 13) — Pingree at Phillips Andover (3:30); Minuteman at Essex Tech (3:30); Peabody at Masconomet (4); Salem at Saugus (4); Acton-Boxborough at Beverly (4); Gloucester at Marblehead (7); Danvers at Swampscott (7).
■■■
POWER RANKINGS
1. Masconomet (10-0): The Chieftains have been tested lately, winning one goal games against Beverly and Gloucester in the last week. A matchup with St. John's Prep on Wednesday, Oct. 20 is inching closer.
2. St. John's Prep (5-2-2): The Eagles boast perhaps the top defense in the area, allowing just five goals on the season.
3. Beverly (6-2): The Panthers gave unbeaten Masco all it could handle last Friday (a 3-2 loss), with an offsides call on a potential equalizer late in action ultimately sealing their fate.
4. Essex Tech (9-0-1): The Hawks have yet to drop a game and are coming off perhaps their most impressive win of the season, a 4-3 decision over St. Mary's.
Corner Kicks is a weekly boys soccer column that appears in The Salem News during the fall season. Contact staff writer Nick Giannino at NGiannino@Salemnews.com and follow him on Twitter @NickGiannino_SN.