Danvers High School volleyball superstar Lily Eldridge, a senior setter who helped guide the Falcons to their sixth straight Northeastern Conference title this Fall 2 season, was named the league's Player of the Year for the second straight season.
Eldridge, a two-time Salem News Volleyball Player of the Year, finished the season with 358 assists, all wins for Danvers. She added 66 kills and 50 service aces while helping to extend the Blue-and-White's mark of unbeaten matches in NEC play to 76 straight.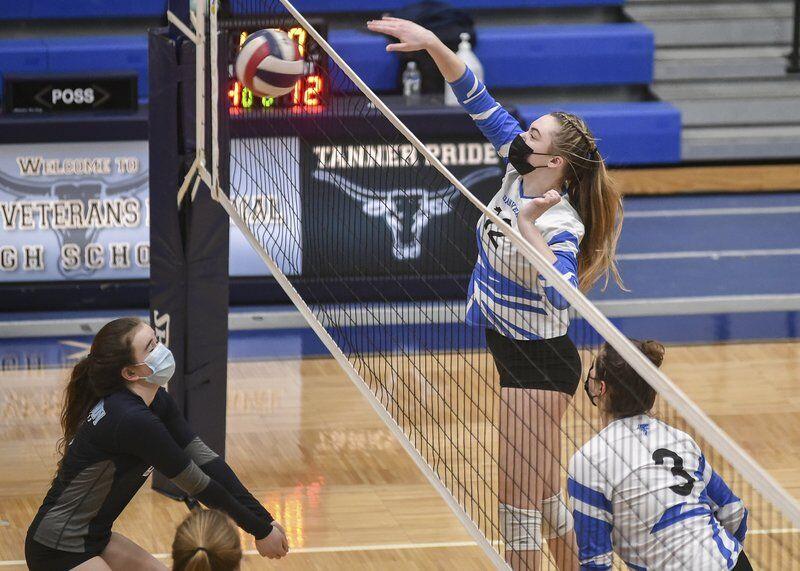 Fellow captains Meghan Murphy at middle blocker and Carly Goodhue at outside hitter joined Eldridge on the All-Conference team. Together, they had a .918 winning percentage during their four years in high school and won their last 35 straight regular season matches while reaching the 2019 Division 2 state championship match.
Marblehead saw two of its players chosen as All-Conference in senior libero Abby Schwartz and junior Lilah Thompson, who could play middle blocker, outside hitter or right side.
Sophomore middle blocker Natalie Reynolds was an All-Conference selection from Beverly, as was sophomore setter/right side Isabel Bettencourt of Peabody and senior outside hitter Paige Richardson of Masconomet.
The Northeastern Conference coaches as a whole were named the Coaches of the Year for their perseverance and helping to get the season successfully off the ground during the Fall 2 campaign.
||||