George LeVasseur received what he hopes will be the third-best news of his week on Monday, when he was notified he had been chosen as one of the American Volleyball Coaches Association's 30 Under 30, which honors bright young high school coaches in the sport.
He's hoping the second-best event comes Wednesday afternoon at Taunton High School, where his unbeaten Danvers High volleyball team (24-0) takes on Dennis-Yarmouth (21-2) in a Division 2 state semifinal matchup.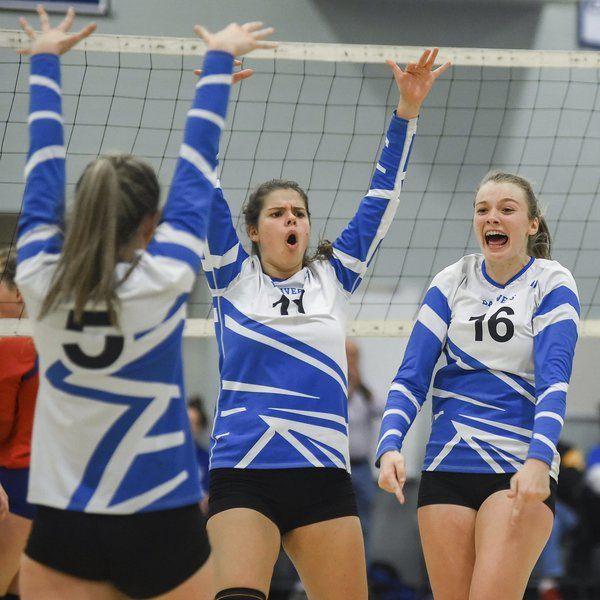 The best news? Hopefully, that comes Saturday afternoon at Worcester State College, once the Division 2 state volleyball championships have concluded.
"There was a point during our practice Monday where we stopped the team and I told them, 'There are only 12 teams left in the entire state still playing volleyball. We're one of them, which means we get to stay together in the gym and keep pushing towards our end goal'," said LeVasseur. "To still have that opportunity is a little bit beyond belief."
Winners of five consecutive Northeastern Conference championships, the Falcons captured their first-ever North crown on Saturday by sweeping defending titlist (and unbeaten) Lynnfield convincingly, 3-0. The seventh-year varsity program, all of which has been played under LeVasseur's guidance, is now upon its finest hour.
They mustn't lose sight of the task that awaits them Wednesday, however. Before they can dream about playing for a state title, they have to take care of business in the state semifinals first against a Dennis-Yarmouth team that has been close many times before, but is just now savoring in their first South championship.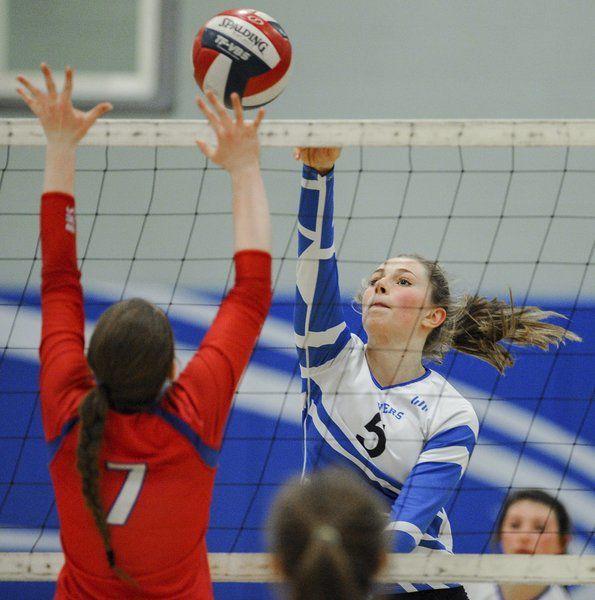 "The South section tends to be stronger than the North," admitted LeVasseur, "and their only two losses are to perennial power Barnstable, so you have to respect them for that. From what I'm hearing, they're a really strong team with a lot of good young players. They're dynamic, they're fast and strong defensively."
The No. 1 seed in the South sectional, Dennis-Yarmouth needed five sets to prevail in two of its three postseason contests so far, including a semifinal win over Old Rochester and again in the final against Duxbury. If nothing else, it shows their resiliency.
Lily Swanson, a sophomore outside hitter for the Dolphins, is being recognized as an all-state player this fall, according to LeVasseur, while another outside hitter, freshman Grace Presswood, has also helped carry the Cape Cod school offensively.
One of their captains is a sophomore: libero Alayna Rooney, whom LeVasseur mentioned had a terrific performance in D-Y's sectional final triumph over Duxbury last weekend.
Not that the Falcons have to take a back seat to any team in the Commonwealth; quite the contrary, based on what they've been able to do in both the regular season and playoffs. The Blue-and-White have won 12 of their 13 sets they've played in the postseason, controlling the flow of play — and ultimately, the match — with communication, strong play at the net and confidence.
It's not surprising that their two senior starters, captains Maddie Montanari and Jianna Durand, have been at the forefront of this push towards a state title.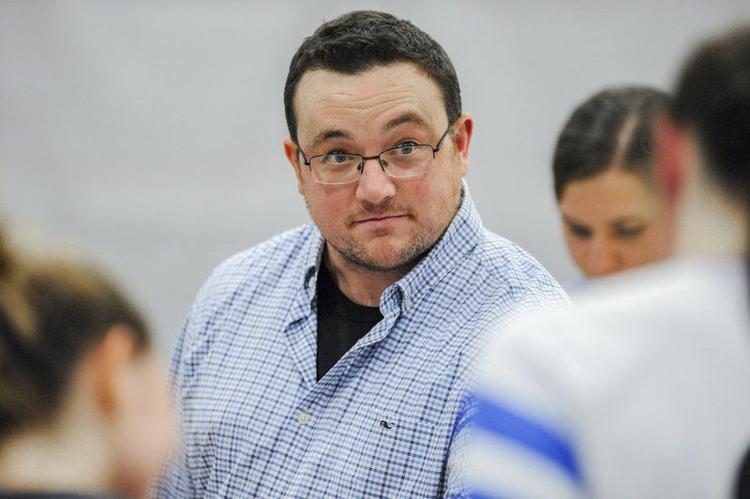 "Gianna has been terrific offensively," LeVasseur said of his team's outside hitter. "Her net presence, especially in the North final against Lynnfield, really changed the pace of the game. And Maddie, who can play both opposite and right side attacker, led us in attempts for the first time all season against Lynnfield."
Their play has allowed junior setter and Northeastern Conference Player of the Year Lily Eldridge to allow everyone to get their touches at the net, making for even more team cohesiveness.
Add to that the excellent play of juniors Cassie Malley at libero, outside hitter Carly Goodhue, middle blocker Shayla Saad and captain Megan Murphy at middle blocker, and you can understand why the Falcons sit just three sets away from a Saturday trip to Worcester. 
"Volleyball isn't a sport that allows you to sit back and wait. It's more about who makes adjustments first and then incorporate them into your own game plan," LeVasseur said of his team's game plan. "We'll come in with a strategy of how to take out (Swanson and Presswood) as best we can. But at the same time there's definitely a piece of our puzzle that won't change: the unity we play with and the family atmosphere that surrounds this team."
||||