They say that the ratio of a circle's circumference and diameter is as easy as Pi: once you remember that every circle follows that rule, you've got it.
You might say even say that it's not exactly brain surgery.
For Beverly High senior Matt Ploszay, the magic of Pi actually was brain surgery. That special, infinite number that begins with 3.14 helped him get through his recovery; now, he's using it as the launch pad of a fundraiser to give back to the hospital that saved his life.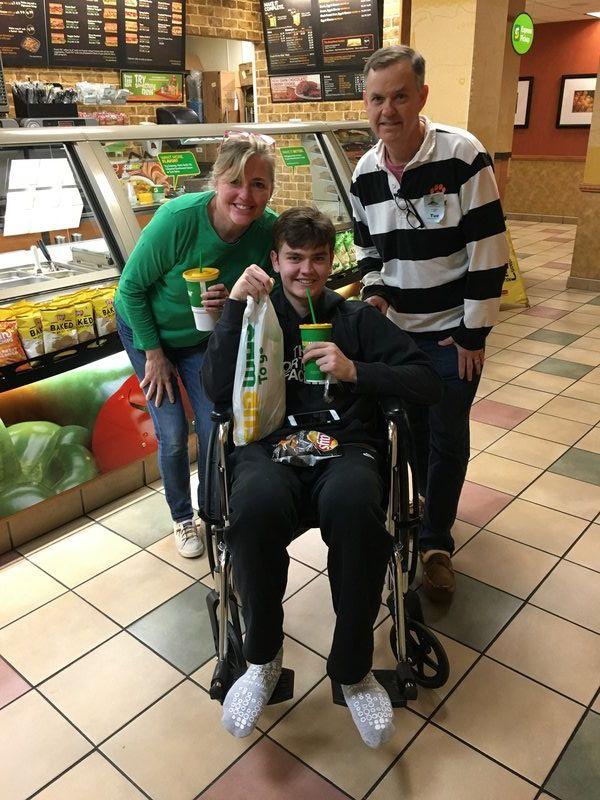 The story begins in Florida, where Ploszay and his family were planning to spend Christmas on the Keys. Ploszay got violently ill, with a terrible headache and constant throwing up; a trip to an Emergency Room and scan revealed a mass on his brain that needed to be removed.
He was flown to the Nickluas Children's Hospital in Miami, where Dr. Toba Niazi performed surgery to correct the abscess on Christmas Day.
It was a harrowing ordeal for the entire family. But being in a place as caring and advanced as Nicklaus helped them get through it.
"They gave every kids presents for Christmas ... it's amazing to still be able to open a present on Christmas Day when you're in the hospital," recalled Ploszay. "They had a 24-hour Subway where my mom and dad could get me plenty of meatball subs. Every doctor and nurse was incredible. They helped me in every way possible."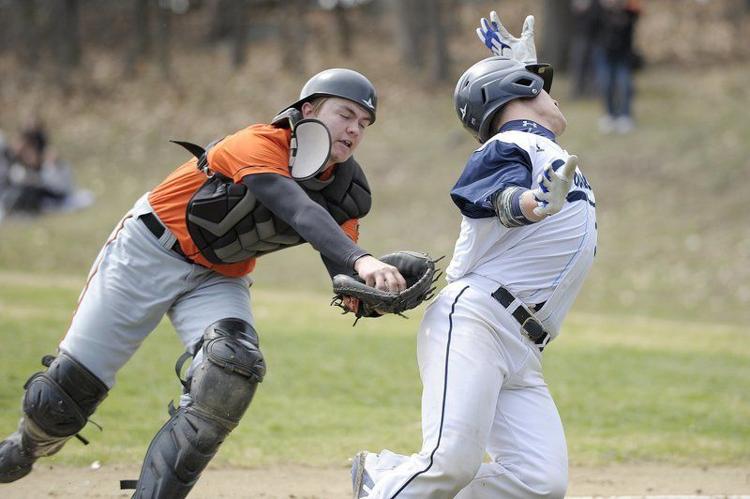 It was a week later, on New Year's Day, that Ploszay could safely return to the North Shore. He was flown from Miami to Children's Hospital in Boston, where he spent three days before he could finally see his siblings (Jack and Caroline) again.
Road to Recovery
As soon as he got back to Beverly, Ploszay had a gathering of friends at home. That night, he went to cheer on the Panthers boys hockey team at Endicott College. For a two-sport captain that leads Beverly's golf and baseball teams, being in that festive and competitive atmosphere provided needed levity and comfort.
"When I first got on my phone a few days after surgery, I had about 650 texts and 100 Snapchats. About half were coaches and teammates past and present," he remembers. "It was amazing to see the amount of support from sports. That extra bit helped me get through everything."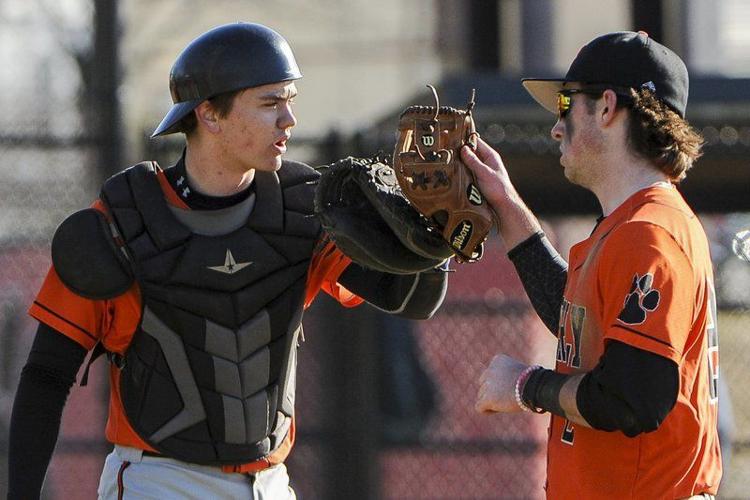 Getting back to his old self took a little while. Due to an infection, Ploszay had a PICC line (a tube that delivers medicine directly to the heart) in his right arm, getting antibiotics twice a day for six weeks. He couldn't participate in any contact sports or exercises for three months while his skull healed. There was physical therapy to help him regain balance and strength.
The toughest part? Enduring the multitude of Magnetic Resonance Imaging (MRI) scans to monitor things inside his brain.
If you haven't been in an MRI machine, it can be a frightening and claustrophobic experience. Ploszay has had six MRI's since his surgery: some long, some short and none of them easy.
As Ploszay grasped for ways to relax his mind during the scans, his mind wanted back to something he learned back in third grade at North Beverly Elementary School.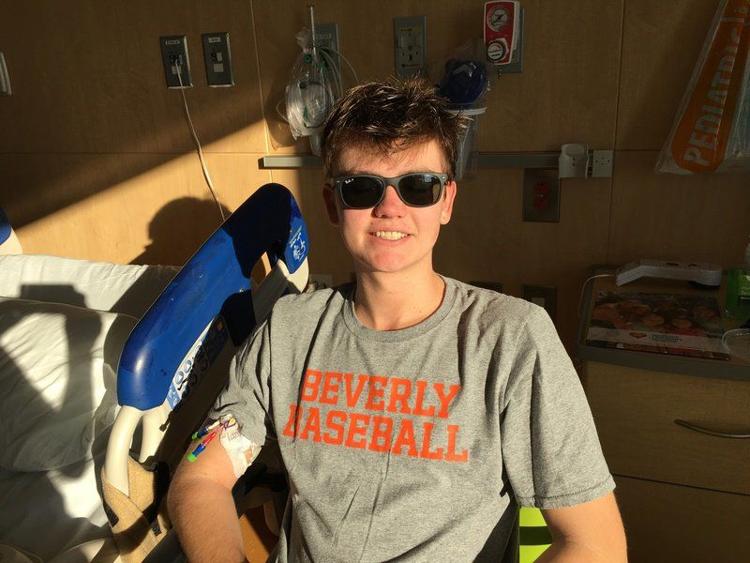 "Coming up on March 14, Pi Day, we had a celebration. I thought it was so cool," Ploszay said. "When I told my dad (Pete) about it, he challenged my brother, sister and me to memorize as many digits as we could and offered us $5 for every ten. I got up to 100 and made $50 that year.
"I've never forgotten those first 50 numbers. So when I was sitting in the MRI machine, I just started reciting them to pass the time and keep me relaxed."
After that first MRI, Ploszay and his parents (including mom Deb) pulled up the big number and he started trying to get back to up memorizing 100 places past the decimal. A few weeks later, staying occupied and distracted during the MRI's got easier, and while 100 is the farthest he can remember so far, Ploszay's goal is to get to 200.
A Great Way to Give Back
As Pi Day (March 14 for the 3.14 start of the magic number) 2020 approached, Ploszay's Mom came up with the idea that memorizing Pi would be a phenomenal way to spread awareness and give back.
The "314 Brain Challenge" was born.
Ploszay challenged his friends to make videos reciting as many digits of Pi as they could remember, challenge another friend and then donate $3.14 to the Nicklaus Children's Hospital on his fundraising page. The folks in Florida — from a friendly nurse nicknamed Hoss to Dr. Niazi, who still keeps in touch and wants a letter when Ploszay picks his college — were so kind that he knew he had to help them out.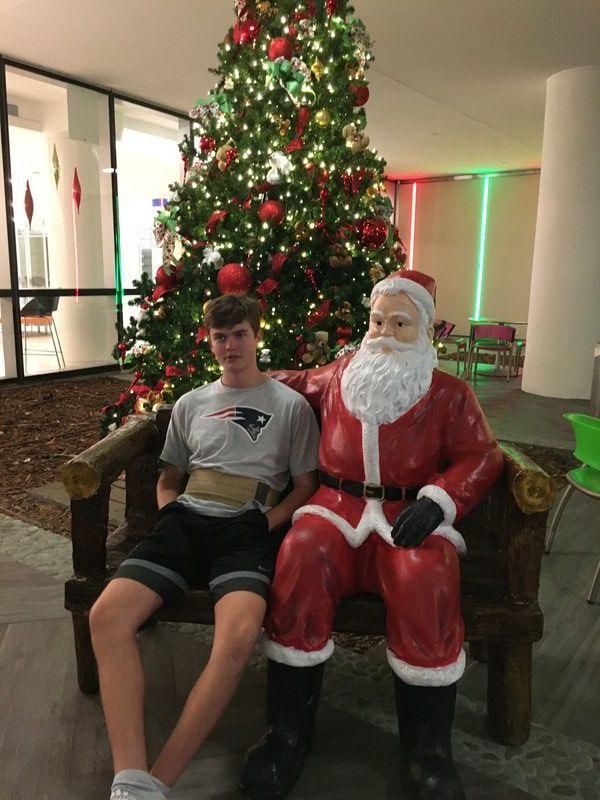 "I'll be honest: I was a little hesitant to put myself out there, but I soon realized it was an opportunity I couldn't pass up," Ploszay said. "The doctors and nurses down there saved my life. It's the least I could do."
The fundraising goal was $3,141.59, the first six digits of Pi. Over $1,000 came in over the first 24 hours, and to date it's up over $3,700. The Ploszays have had donations from as far away as Boise, Idaho, and two brothers from Ayers Elementary School made some Pi Day keychains that they sold for $3.14 and donated to the cause.
Ploszay had planned to go to Beverly Middle School to share his message before the Coronovirus pandemic cancelled school earlier this month. Two of his favorite teachers and coaches, Mr. Chruniak and Mr. Melanson, were on the docket, and Ploszay hopes if schools are re-opened he can still spread the word.
As captain of Beverly High's baseball team, he's also holding out hope that the outbreak can be contained in time to have some kind of spring high school sports season. Not long before the shutdown, he was finally able to get into a batting cage and was starting to do catching drills with some of his Vikings' travel program coaches.
"We're trying to stay connected, sending each other videos of us lifting, trying to keep each other motivated," Ploszay said. "I had to get creative, making a bench press with buckets, a metal pole and cinder blocks. Push-us, pull-ups, anything we can do to stay in shape and keep up with the social distance."
In the meantime, Ploszay is glad to be healthy and he's grateful for all the love he's felt from the Beverly High community and beyond.
"It means so much that I can share my experience and try to help others," Ploszay said. "I'm very lucky to be where I am. I want to show people you never know when you'll use what you've learned: For me, it was something as unique and random as Pi."
###
To learn more about Matt Ploszay and the 314 Brain Challenge and to donate, visit 314BrainChallenge.com.
||||