PEABODY — Like water flowing through rocks.
That's how Bishop Fenwick head coach Steve Driscoll described the seemingly effortless way his senior captain, Stefano Fabiano, can simply take over a lacrosse game. Smooth, skilled and speedy, the Endicott-bound midfielder showed just how dangerous he can be Saturday afternoon against visiting Swampscott.
In just his second game this season since returning from a football injury, Fabiano played the role of facilitator by dishing out four assists, scoring a goal, and winning more than 80 percent of his faceoffs as the Crusaders prevailed, 13-6.
It was the fourth win of the week for Fenwick (now 7-4) and seventh in their last eight outings after an 0-3 start to the 2021 campaign.
On an afternoon where the temperature was 91 degrees at the opening faceoff, Fabiano was a picture of cool. He found teammates Aidan Anthony, Anthony Sasso (twice) and Manny Alvarez-Segee for goals and likely could've had four more had his pinpoint passes not be dropped or simply missed.
Fabiano was also the last player to leave the Donaldson Field turf Saturday, picking up empty water bottles and trash before heading to join his teammates at an ice cream truck that had pulled into campus.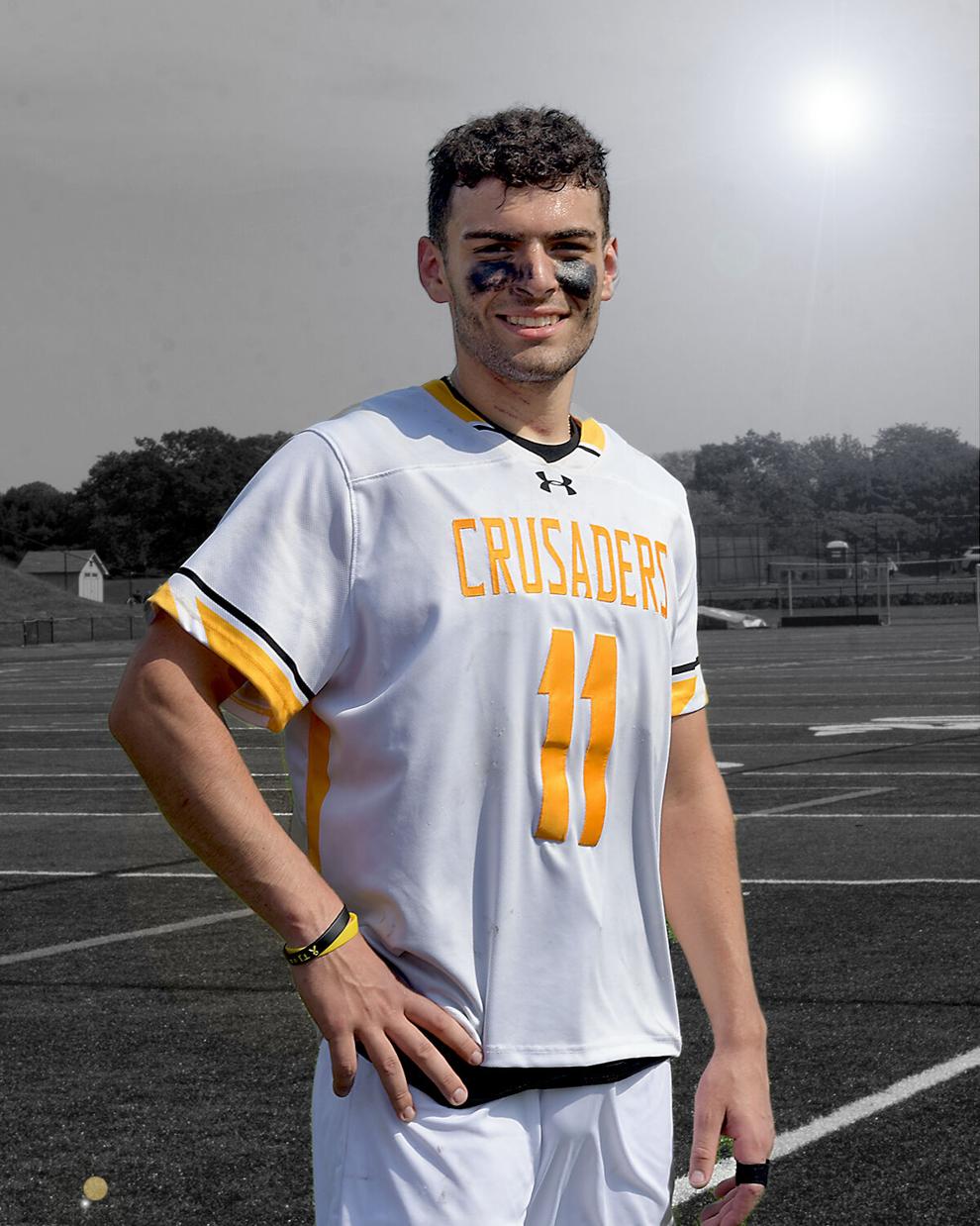 "His stats might not just off the page at you today, but he completely controlled the pace of the game offensively and defensively," said Driscoll. "Everything he's able to do out there, our guys feed off of that. He sees moves three steps ahead ... and on some of those pinpoint passes he made, it's up to our guys to catch and bury those. 
"It was very hard for him to be on the sidelines (when was injured)," Driscoll continued, "because he wants to do so much to help us win. But maybe it was a good thing, too, because he saw the game from a different perspective and has increased his lacrosse instincts even higher than they already were."
In two games since returning from injury, Fabiano has seven goals and eight assists for 15 points.
Another returnee to the Fenwick lineup was Kevin Wood. The junior from Danvers, playing his first game of the season after being cleared to do so on Friday, played a big role defensively for the winners and was aggressive throughout.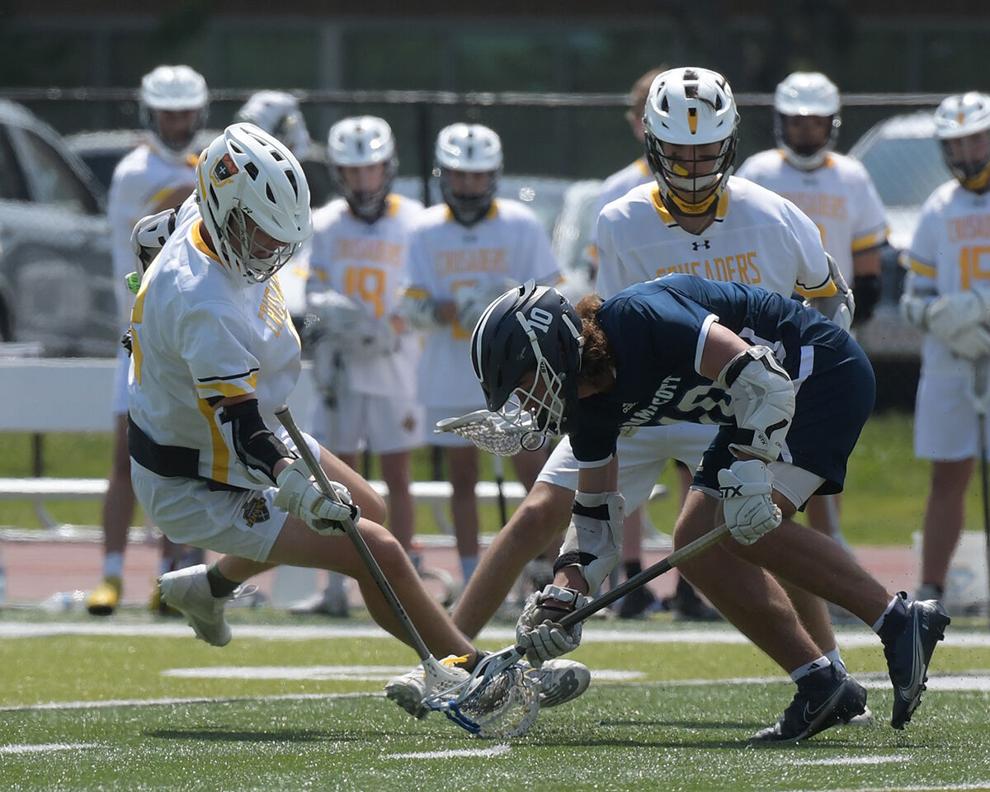 "He played outstanding," Driscoll said. "Kevin's one of our main cogs in the defensive end, and when he's back there you can clearly see how much better he makes us."
Liam Hill, a senior attack from Marblehead, paced the Fenwick attack with four goals. Three of those came in succession in the first quarter as the Crusaders turned a 2-1 lead into a 4-goal advantage after 12 minutes.
Alvarez-Segee and Sasso both finished with two goals and an assist, with Anthony also scoring twice. Senior LSM Jake Connolly of Salem ran upfield to bury a shot out front and dished out a pair of helpers in the win; fellow senior Max Grenert of Beverly scored once and assisted on another. Junior Brady McClung and sophomore Tyler Mullen each added one assist.
If not for the athletic shot-stopping ability of junior Aidan Breault (11 saves) in net for the Big Blue, Fenwick's lead, particularly in the first half, might've been much larger. At the other end of the field, Crusader senior George Kostolias also had a fine afternoon, making eight stops.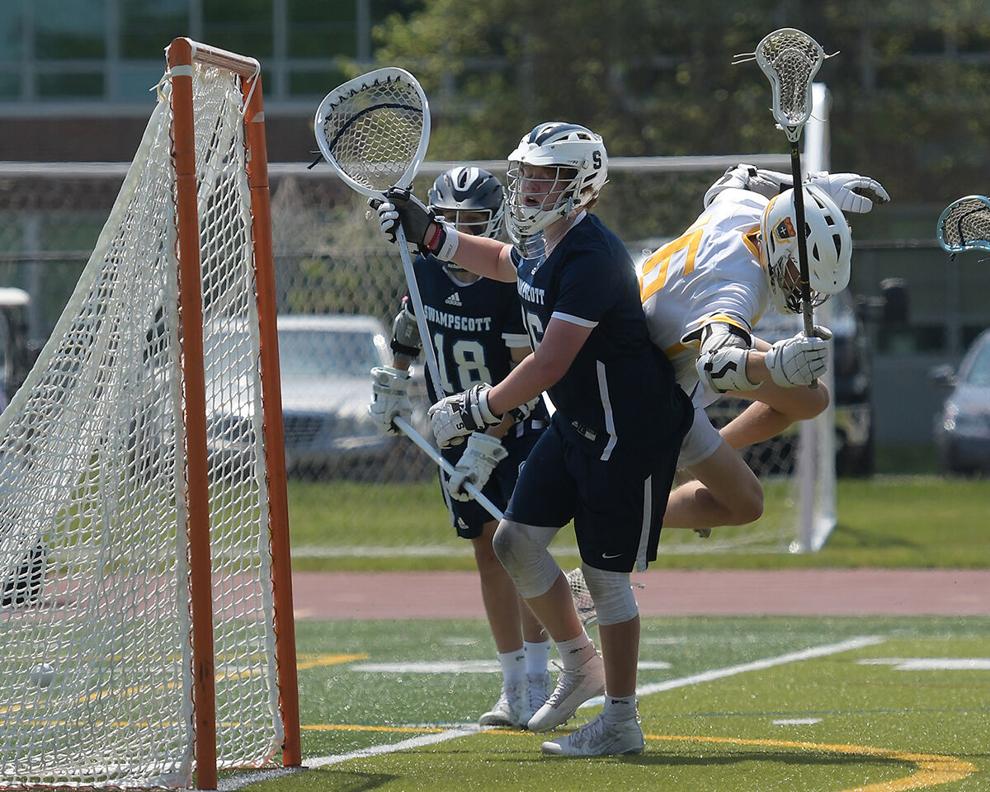 Swampscott did whatever it could to stay in the contest, with senior middie Vinnie Palmer netting three goals and assisting on another. He leads the team with 30 goals and 37 total points.
Junior attack Zack Pierce had two snipes and Jason Codispoti, a sophomore mid, ended the day with one goal and one assist. Attackmen Christian Pierro and Jack Russo, a senior and sophomore, respectively, each had an assist as well as several good looks at the Fenwick cage.
Playing the second of six consecutive road games to end the regular season, Tuesday, Swampscott (8-3) head coach Geoff Beckett was pleased with the way his team kept trying to respond.
"There's no quit in them, which is great," said Beckett, whose team (8-3) was playing its first contest i four days. "But we had trouble on faceoffs, which is new for us since we've been doing pretty well there all season, and falling behind early in this heat didn't help."
The Big Blue certainly weren't helped when one of their best poles, senior Thomas Frisoli, rolled his ankle in the third quarter and had to be helped off the field. He did not return to action.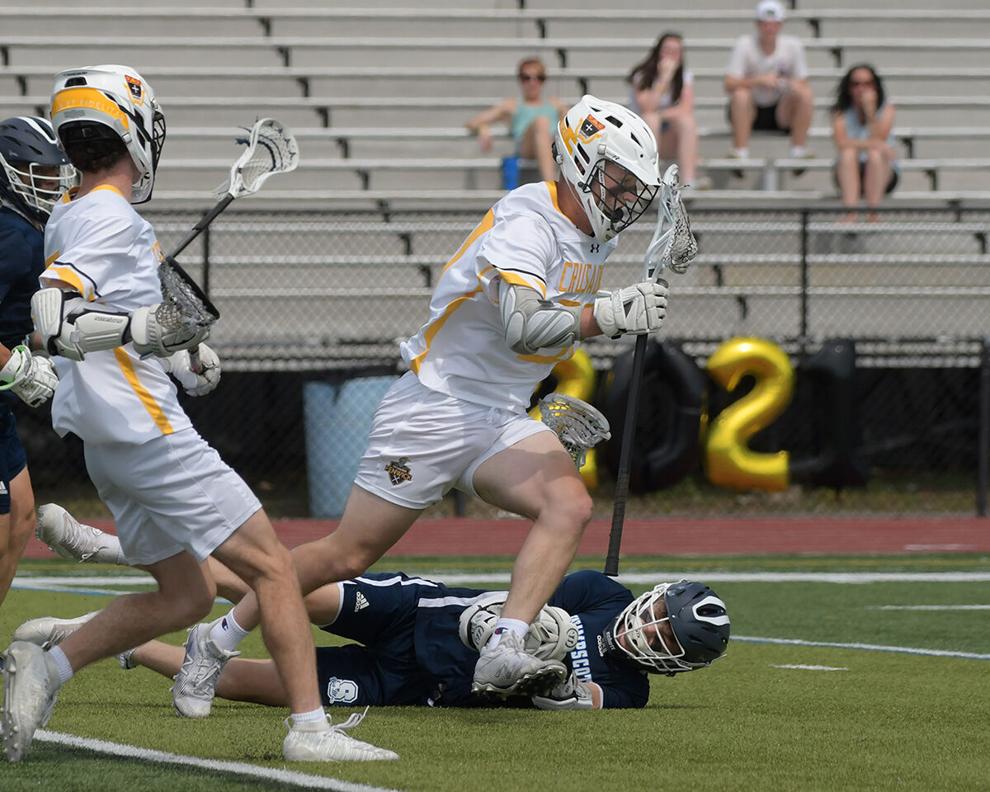 "They're excellent in transition and a very fast team," Beckett said of Fenwick. "(Fabiano) is terrific. That No. 9 (Anthony) is a hell of an athlete, and No. 16 (Hill) is a great shooter. They've got a lot of weapons."