Seniors rule at Beverly High School.
On the softball diamond, that is.
There are eight on Beverly's varsity roster this spring, including four-year starters Rona Scott on the mound and Julia PItman at shortstop. In addition, second baseman Natalie Stilwell, third baseman Sarah Vallette and right fielder Shelby Stavis stepped into the lineup and earned playing time as ninth graders before taking over as sophomore starters. Melanie Mason, first baseman Abi McGovern and catcher Molly Pierce earned starting spots last season.
Head coach Megan Sudak has seen all her seniors grow and develop as reliable players, who want to go out with a super last season.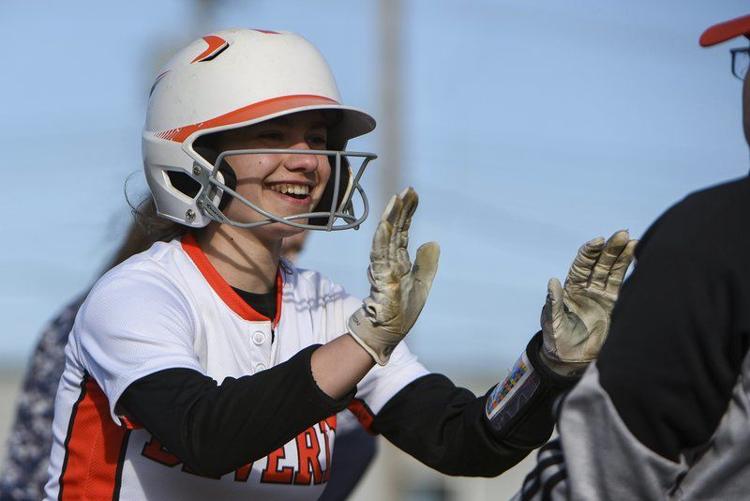 "When they were sophomores I joked it was a team of 'misfit toys'," said Sudak. "They're all so very, very different, but when they step on the field they get together and are so much fun to watch and coach."
The girls have been playing together for a long time starting off in youth softball and travel teams, where they formed lasting friendships. Experience and leadership are the Panthers' trademarks led by captains Pitman, Stilwell and Pierce.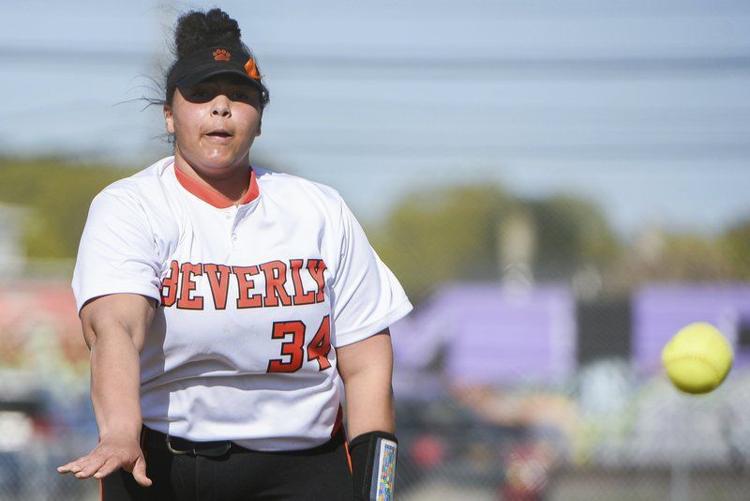 Many thought Sudak was crazy to take five freshmen on the varsity four years ago. She admits it was a bit chaotic trying to get them to practice at Innocenti Field, which is not near the high school.
"They've gone through their share of growing pains and have all battled a variety of different adversities. But one thing that stands out about this group of ladies is their ability to have each other's backs and look out for each other," said Sudak. "They genuinely love the game, but more importantly they love playing with each other."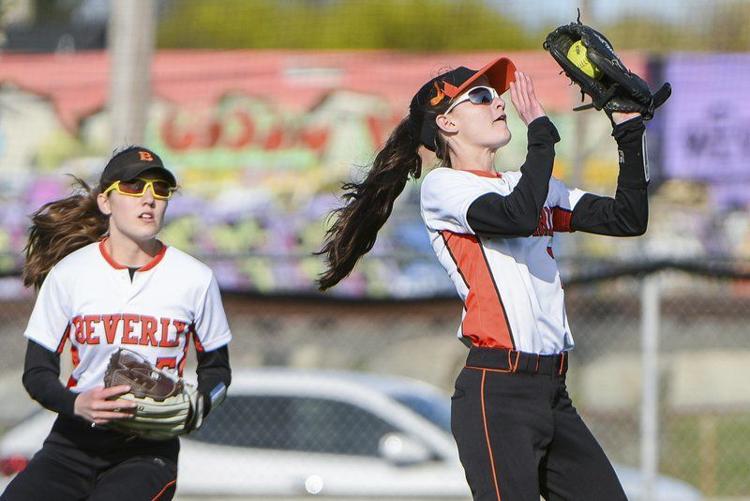 Sudak has been coaching the Panthers for 12 years, and at the end of each season gives her returning players a book to read over the summer. Once school starts in September, they discuss it and set goals for the upcoming season.
At the end of the 2018 softball season, however, the coach decided to try something a bit different.
"We read one book over the summer, and then upon return to school in September I handed out another book," said Sudak. "We met every Tuesday morning before school to discuss the chapter we would read that week. Those meetings are something I had never done before, but with 12 returning players this year I knew it could help us.
"We had a team of leaders and our biggest challenge was how to keep us all on the same page. We talked a lot about what our weaknesses were from last season, and what they wanted to change about it. We talked about eliminating excuses, recognizing our ripple effects, and owning our roles."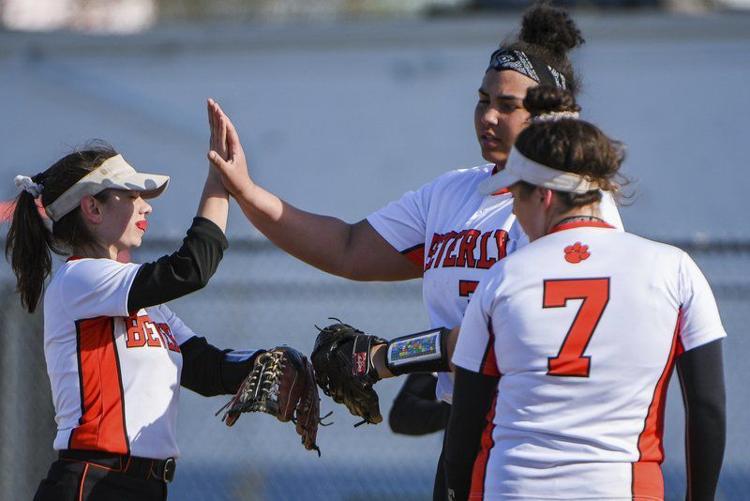 The summer reading was "Finished It" by Cassie Reilly-Boccia about the University of Alabama softball team's national championship season. The Tuesday weekly meetings book was"The Teammate's Accountability Manuel" by Jeff Janssen.
One of the many benefits was having accountability partners and a set of questions each girl asked her partner at every meeting. While it might not directly have to do with softball, it reinforced the need to set goals and care for each other.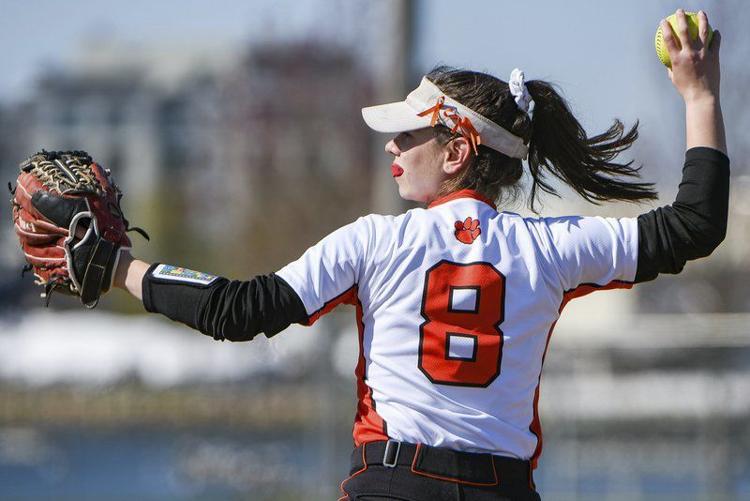 "We knew every Tuesday morning that we would have to face our partner, who would ask if we completed the goals we set like studying, college applications and working out," said Sudak. "We switched partners throughout the few months, and I think that helped them to be comfortable with asking their peers to stick to commitments."
The girls did the bulk of talking and discussing things, generating a list of consequences for the team to use during the season. They decided how they could celebrate if they were playing well, chose three drills to use at practices, and what would happen if the team wasn't focused during a drill: push-ups or sit-ups.
As a result, the Panthers came into this season prepared to deal with anything that might come their way.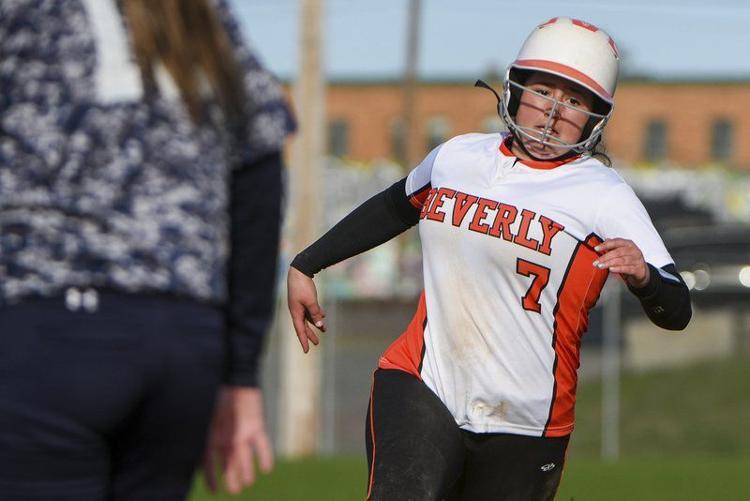 "The books were good,: said Pierce, who tore her ACL and hopes to be back playing first base by the end of the season. "I really liked the one about Alabama winning because it gave us something to strive for. Even though I can't play right now, I'm on the bench at games trying to keep everybody on track and do whatever I can to help out."
Pierce will attend the University of Southern Maine, while Pitman heads to the University of Maine. Neither will go out for softball but intend to keep playing intramurals.
Stilwell, who hit a grand slam in her team's recent win over Winthrop, has been recruited to play at Clark University in Worcester.
"Playing in college has always been a goal of mine, and I'm excited about Clark," she said. "Reading the books and having weekly meetings helped build our team chemistry."
"We learned about packing each other's parachute; everybody in it together," added Pitman. "We have a lot of team leaders with all the seniors, and our goal is to take it one game at a time, day by day, inning by inning."
Sudak believes the girls benefited from embracing their roles for the season and having each other's back.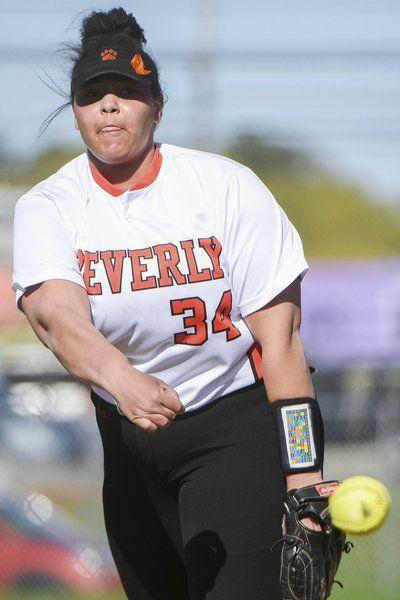 "No matter what the situation entails, they own part of the process," said Sudak. "I've said to the seniors from the first day that it's their year, their team. The ball is in their hands; I'll do whatever I can to help them achieve their goals."
"We have a very competitive schedule this year, and our (Northeastern) Conference is a battle every day," Sudak added. "So far, they're approaching it the way i hoped: inning by inning, and one game at a time. I'm looking forward to seeing how they write their final chapter."
***
Paige Wodarski is thriving at Cushing Academy after transferring there from Danvers High. The Penguins are off to a 7-1 start as Wodarski is batting .524 with an on-base percentage of .630 and 8 RBI while hitting in the third spot in the lineup.
In three games last week,Wodarski went 5-for-8 with five singles, five runs scored and three walks. Through the first eight games of the season she has collected 11 hits, including three doubles.
"I love living at Cushing," said Wodarski, who will graduate from the Ashburnham school in 2021. "I had to come to school earlier than most to start the year because I was on the field hockey team. We had a good season and for the first time in the last 4-5 years made the playoffs. Even though we lost to Rivers in the first round it was a good run, and our only fall sport to qualify."
Wodarski is hoping her softball team will get to playoffs and go far. They began the season with a trip to Florida to take on some strong teams, and with a lot of talent could have a long run this spring.
"The competition was excellent with teams from Florida, Connecticut and Ohio," said Wodarski. "It was definitely a good tuneup. I think we could go all the way to the championship."
Wodarski is a power hitter who is looking for her first home run, but happy to contribute by hitting and getting on base.
The team travels quite a bit with games on Wednesday and Saturday afternoons.
"We have a half-day of school on Wednesdays, which makes it easier because our closest opponent is 45 minutes away and a lot are over an hour. away," Wodarski said. "The schedule is pretty strict here, with other day's classes going to 3:30 in the afternoon followed by two hours of practice. Then we have supper and free time until a mandatory study hall from 8-10 p.m. It definitely is helpful to force us to focus on studies."
Head coach Aaron Santos is also delighted that Wodarski is a Penguin. He praised her work ethic and contributions to the team.
"Paige has been an amazing addition to the team," said Santos. "She brings knowledge and focus to every game and practice, leads by example and has worked very hard in the offseason by working out and hitting in the mornings. Paige is extremely coachable with an incredible work ethic, and on top of everything she is a wonderful young lady."
***
Masconomet sophomores Ainsley Novack and Ashley Hamson couldn't have collected their first varsity hits at a more opportune time.
Novack ripped a two-out, pinch hit RBI single in the Chieftains' 8-5 win over Hamilton-Wenham in her first varsity at bat.
Hamson belted a two-out, two-strike double to score a pair of runs in the bottom of the seventh, cutting Amesbury's lead to 8-7. Unfortunately, Hamson was stranded at second base in the loss.
***
Fast Pitches, a column on North Shore high school softball, appears each Friday in The Salem News during the spring sports season. Contact Jean DePlacido at jmdeplacido@aol.com and follow her on Twitter @JeanDePlacidoSN
||||