ZACK SPARKMAN
Beverly Senior
Tight end/Outside linebacker
High school tight ends usually fall into two categories: those that are strong blockers, and those who are bigger than the average receiver but who can catch the ball well. The 6-foot-2, 215-pound Sparkman is the rare example of a player capable of doing both at a high level.
Strong, athletic and fast with good hands, Sparkman is usually good for a few key receptions per game for the Panthers; his 22-yarder during Friday's 12-7 home triumph over Danvers was a good example. He can also be flexed out wide in passing situations. But it's the time that he (and the other BHS seniors) put into the weight room over the summer and a confidence gained from realizing his physical abilities that has allowed him to become an excellent blocker on the edge. Time after time against the Falcons, Beverly ran to Sparkman's side of the field on sweeps and the results spoke for themselves, with two backs going over 100 yards.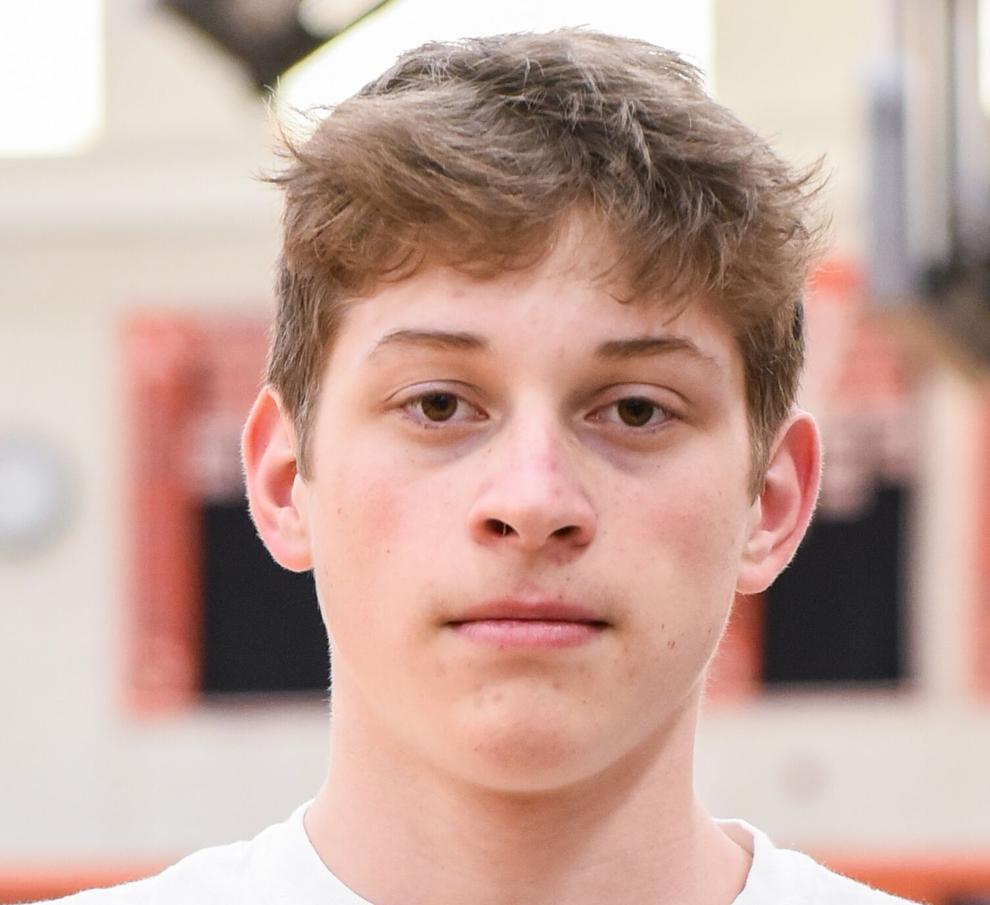 Defensively, Sparkman can be tough to handle as he attacks the opposing backfield. He had a key sack on third down from his own 14-yard line with under 2 1/2 minutes to play and Danvers driving for the go-ahead touchdown; instead, that 11-yard loss meant 4th-and-long, and the Panthers clinched the win on the next play with an interception.
JOELIN PIMENTAL
Pingree Senior
Two-way tackle
Andy Williamson, who coaches both sides of the line for Pingree, said that Pimental has been on an upward trajectory for the Highlanders ever since first stepping onto campus his freshman year. Not only has he constantly improved in all facets of the game, he's positioned himself both on the gridiron and in the classroom to continue top play at the next level at a top notch school.
The 6-foot-1, 265-pounder from Lawrence has started at left tackle for Pingree since his sophomore year. In this past Saturday's 28-6 home win over Tilton, Pimental didn't allow any sacks or quarterback pressures while enabling his offense to pile up over 300 yards, including 167 through the air. In the team's RPO scheme behind dual threat QB Hudson Weidman, Pimental and the other offensive linemen know if they face a 4-man defensive front they'll be in pass blocking mode, whereas if they're faced with a 3-man front they'll be looking to open up holes for the run game.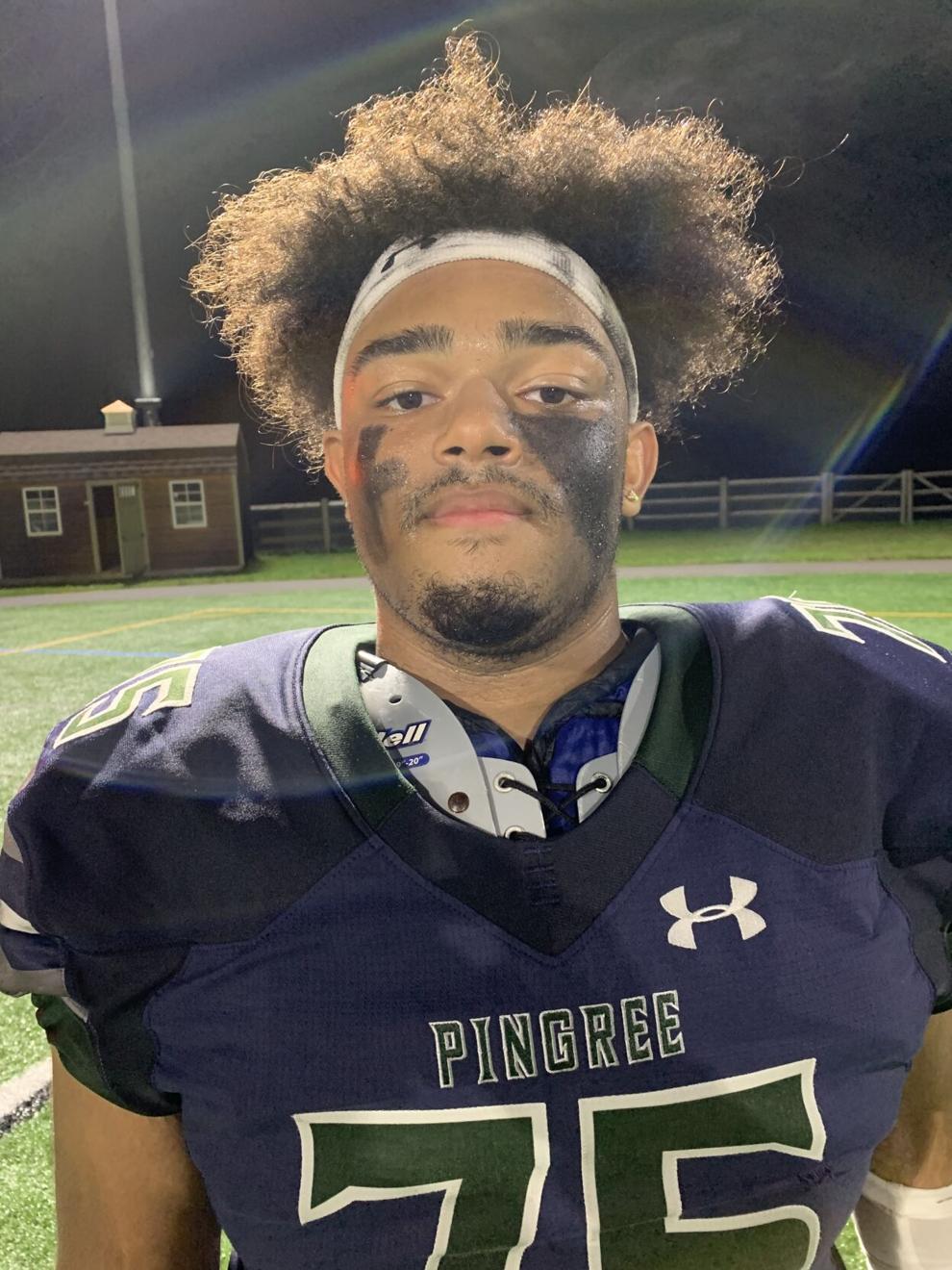 A solid student who is really interested in Bates College and is thinking of studying business or economics, the 17-year-old Pimental is also a difference maker as a defensive tackle. This was best exemplified in the win over Tilton early in the third quarter, when on 2nd-and-1 from the visitors' 46-yard line he read the play, beat his man and took down 225-pound running back Jackson Paradis in the backfield for a 4-yard loss.
JACOB VARGUS
Bishop Fenwick Senior
Defensive tackle/Running back
An irreplaceable fourth-year leader for the Crusaders, Vargus is often been overshadowed by some of his teammates. That wasn't the case this past week against Cardinal Spellman, though, as the 5-foot-9, 170 pound tackle had eight tackles, two sacks and caused a fumble on a kickoff that Fenwick was able to recover and turn into seven points. He's been a steady contributor all season long, but his impact in the 31-0 triumph over Spellman was perhaps his most impressive.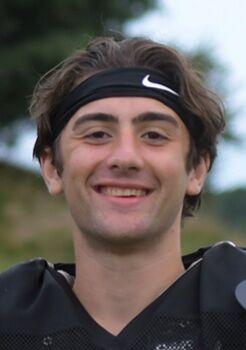 "Jacob's a great kid. He's been a running back and on defense he was a linebacker for us but it never really seemed like the right fit," said Fenwick head coach Dave Woods. "We moved him to defensive tackle this year, and it's been perfect for him. He plays with so much energy, he's a tough kid to block, and putting him at defensive tackle has just been the perfect fit.
"He's accepted the role," continued Woods, "loves it, and has a lot of fun with it. He just brings a different energy and element to our defense. It's been fun to watch."
Vargus is a strong wrestler for the Crusaders during the winter months, and Woods says that's undoubtedly helped him thrive on the gridiron.