DANNY RICHARD * BISHOP FENWICK
Tight end/Defensive end
In its 35-0 Division 6 playoff quarterfinal shutout over Ipswich, the Bishop Fenwick football team did many things very well. Danny Richard's performance, however, was close to perfect.
The 5-foot-10, 185-pound junior from Peabody graded out at 100 percent at tight end of the second straight week for the Crusaders. Playing most of the evening with a leg injury, he didn't let that affect his performance, providing excellent blocking on both running and passing plays and opening holes for his teammates to run through. This isn't surprising to the Fenwick coaching staff, who recognize him coming to practice each day with a great attitude and ready to give 100 percent.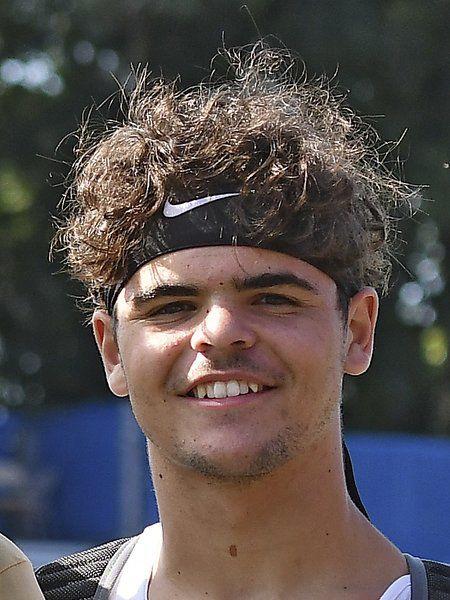 Defensively he was just as dominant against Ipswich, playing his position "exactly as it was drawn up" according to head coach David Woods. Richard, who finished with six tackles (with 1 for loss), constantly hit the Ipswich tight end, which prevented that player from blocking Fenwick's linebackers, thus freeing them up to make a plethora of tackles. As the person responsible for Ipswich quarterback Cam James on the option play, Richard's tenacity limited the signal caller to just 31 yards on the ground in 15 carries. The pressure he put on James led to Fenwick's Jake Connolly intercepting a pass and returning it 55 yards for a score as well.
CAM JANOCK * MARBLEHEAD
Linebacker
You've heard of "Johnny on the spot"? Well on Friday night, it was a case of Janny on the spot for the Marblehead High football team.
Junior linebacker Cam Janock was in position to succeed and came through with two game-changing plays — both turnovers that set-up Magician touchdowns — as his team scored a mild upset win over No. 4 seed North Reading, 27-7.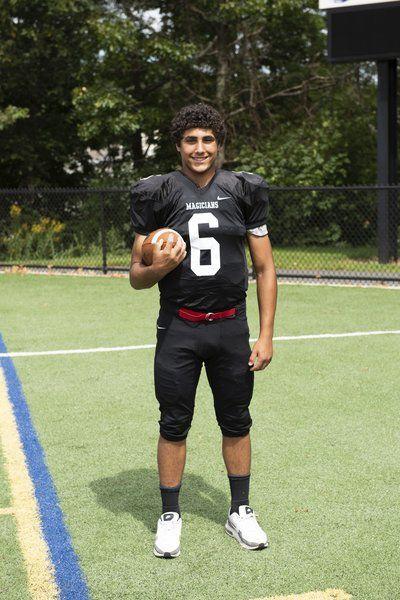 Showing off his wits and athleticism against the Hornets' spread offense, Janock corralled a pass tipped at the line of scrimmage for an interception that gave Marblehead first-and-goal. Later in the second quarter, playing in punt coverage, Janock jumped on the ball after it touched a North Reading player for another turnover — this one setting up QB Josh Robertson's score for a 21-0 halftime lead.
Janock had a number of tackles in the bout and also played well in pass coverage. He and the Magicians now travel to face unbeaten Melrose in the Division 4 North semifinals on Friday night.
NIK MARSHALL * MASCONOMET
Defensive tackle
It's hard to get beaten by the spread offense if the quarterback doesn't have time to set his feet and go through his reads. Early in Saturday's Division 2 North playoff game, Masconomet had a tough time with Newton South's passing attack — but once their defensive line, led by senior Nik Marshall, found its footing the tide turned in favor of the hosts.
Marshall had a sack and two other tackles-for-loss playing on the interior of Masco's defensive line in a 27-15 home playoff win. Frequently lining up next to fellow senior Jack Corcoran, the duo proved more-or-less unblockable as a tandem. Newton South wasn't able to run the ball all day (netting 40 yards on 20 carries) and Masco's defense forced incomplete passes on 14- of Newton's final 20 throws of the game — including three interceptions.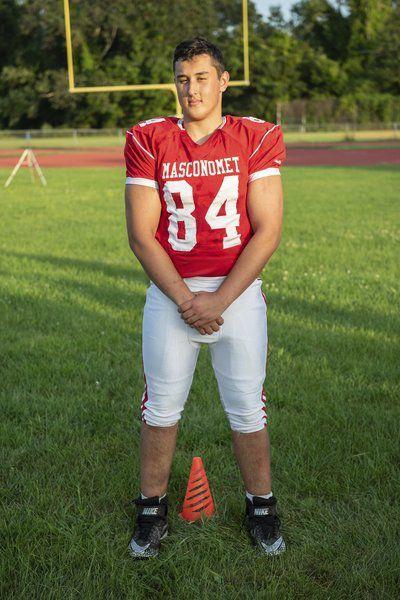 Being under pressure from Marshall throughout the game was a huge key in this success, especially with the big senior forcing his way through the middle of the pocket to disrupt the rhythm of the Lions.
Winners of four straight games, the Chieftains now travel to face Lincoln-Sudbury in the North semifinals on Friday night. 
||||