PETER WIEHE * ST. JOHN'S PREP
Offensive tackle/Defensive tackle
Minus standout sophomore tailback James Guy Friday, St. John's Prep needed its offensive line to step up and provide stability in a road tilt at Westford Academy. That's where Wiehe and his fellow trenchmen rose to the occasion and delivered.
A 6-foot-4, 245-pound junior from Newburyport, Wiehe excelled in all areas up front along with his blocking brethren in the Eagles' 42-9. Their work up front allowed seniors Pat Nistl and fullback Nick Masterson to run for over 100 yards and a combined five touchdowns. A first-year starter, Wiehe even recovered what could've been a fumble when his quarterback, Matt Crowley, was sacked going back to pass; the ball popped loose, but an alert Wiehe pounced on it.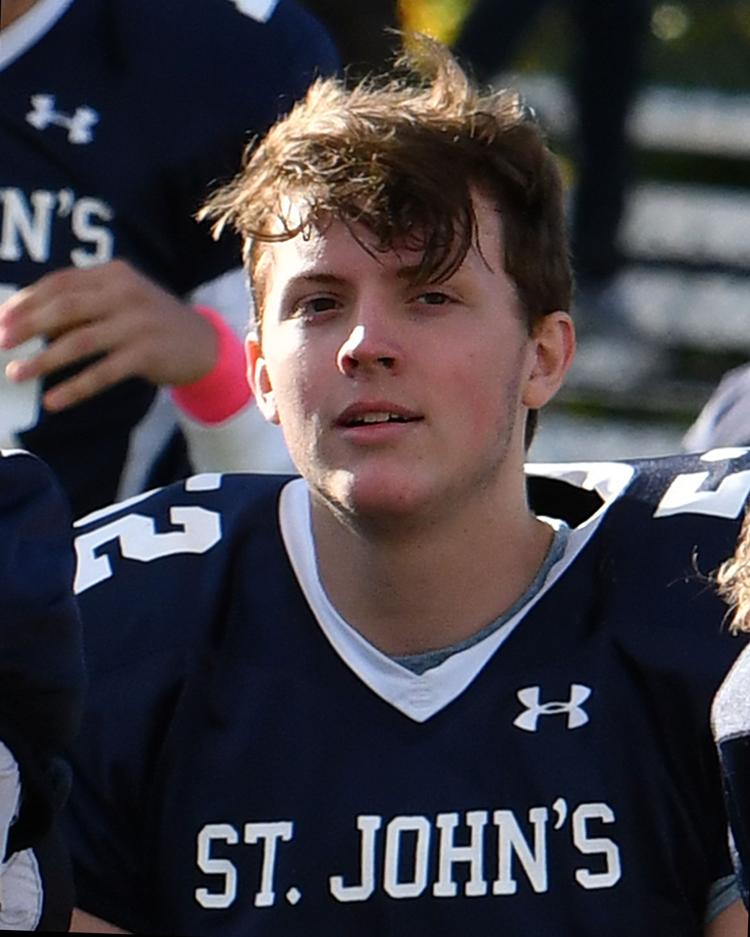 "Peter's our right tackle and has grown a lot this year as a player," said Prep head coach Brian St. Pierre, his team a perfect 5-0. "He's been consistent and has really helped us solidify our offensive line. He had a good game the other day both in run blocking and pass protection."
JAMES MANIACI * MARBLEHEAD
Offensive guard/Defensive tackle
Beginning the fourth quarter locked in a tie game with visiting Beverly, the Marblehead Magicians wanted to get the ball in the hands of its bellcow back, Tim Cronin, as often as possible to pound its way down the field. It needed its offensive line to lean on the Panthers and provide space for Cronin to run through and around — and Maniaci stepped to the forefront of this mission.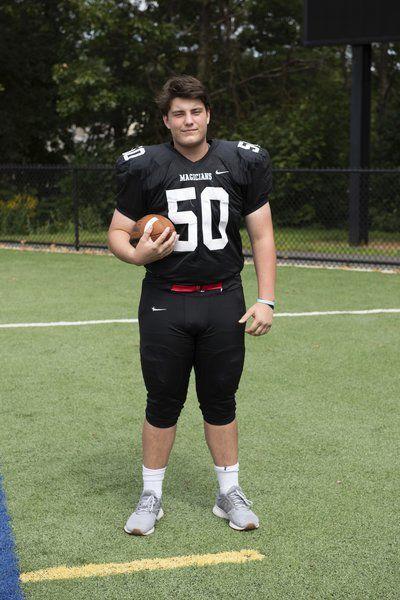 The junior crushed his man across the line four plays into the fourth quarter, helping spring Cronin for a 12-yard touchdown run that gave the hosts the lead for good. The 6-foot, 230-pounder did himself — and his team — one better on his team's next possession, sprinting out to the right side and pancaked a pair of Beverly defenders, opening up a huge lane for Cronin to sprint down for a 70-yard score.
A two-year starter who also excels in the classroom as an honors student, Maniaci was also solid defensively, particularly in the second half as the Magicians held the visitors to just 83 total yards.
TRISTAN MCCARTHY * HAMILTON-WENHAM
Receiver / Defensive back
Back on the football field for the first time since his freshman season, senior Tristan McCarthy had blossomed into an impact player for the Hamilton-Wenham Generals in more ways than one.
The shifty, smart slot receiver's most visible contributions have been on offense. This past weekend, he hauled in an over-the-shoulder 46-yard touchdown pass from QB Ian Coffey for what wound up being the game-winning score in a 35-7 victory over Malden.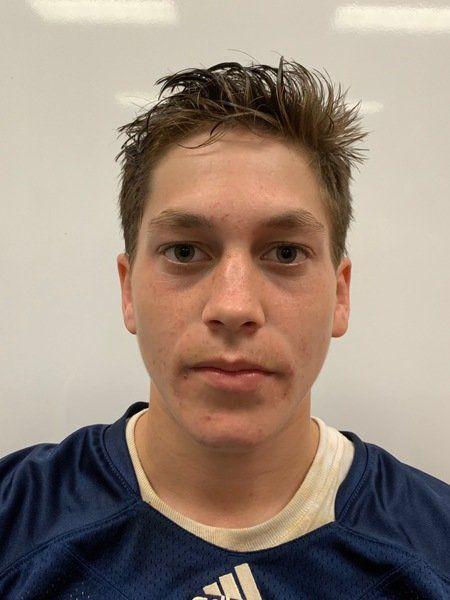 McCarthy had truly surprised on the defensive side of the ball, where he's earned a full-time role in the secondary. The Generals defense forced five turnovers to beat the Golden Tornadoes and McCarthy played well in coverage throughout the afternoon while chipping in on run support as well.
It's back on the road this week, with H-W travelling to Ashland to face an undefeated team for, incredibly, the fourth time in five games this season.