LIAM McILROY
Marblehead Senior
Outside linebacker
For the third time in as many postseason games this month, the Magicians limited the playoff opponent to just seven points. This time their offense also tacked on 40 points of his own, leading to a 40-7 blowout over Westfield and a spot in the Division 3 Super Bowl at Gillette Stadium on Thursday, Dec. 2 against North Attleboro (3 p.m.).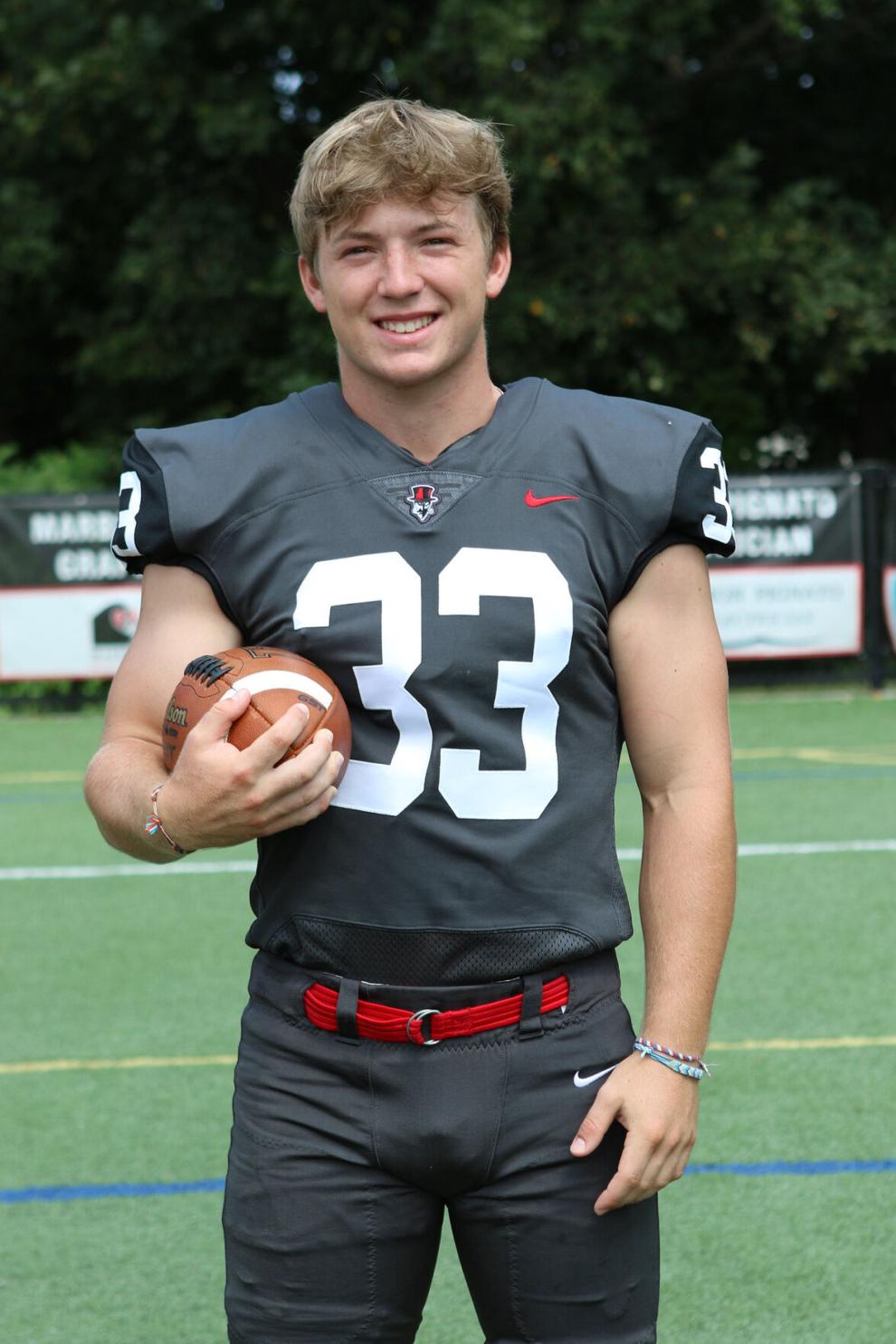 As he has been throughout the season and particularly the playoffs, McIlroy played a huge role in Marblehead's lockdown defense. A player who runs downhill with great ferocity and an innate ability to wrap up ballcarriers and bringing them down, he had perhaps the best contest of his high school career in the blasting of the Bombers. McIlroy led the Magicians in tackles with 11 1/2, several of those being of the seismic variety. His best stop may have been when he came around the edge and smashed Westfield's lead running back, burly Kaevon Eddington, dropping him for a 4-yard loss on 3rd-and-9.
McIlroy, who also plays fullback, is among the team leader in tackles for his 10-0 squad. He's also an excels in the classroom and on the baseball field, who will be continuing to play that sport in college.
ANTHONY NICHOLS
Swampscott Sophomore
Linebacker
The Big Blue football squad has been extremely efficient and consistent this season, as evident by their current unbeaten record. They've gotten contributions from a myriad of different players throughout the undefeated streak, and this past weekend's Division 5 playoff win over a talented Bishop Fenwick team was no different.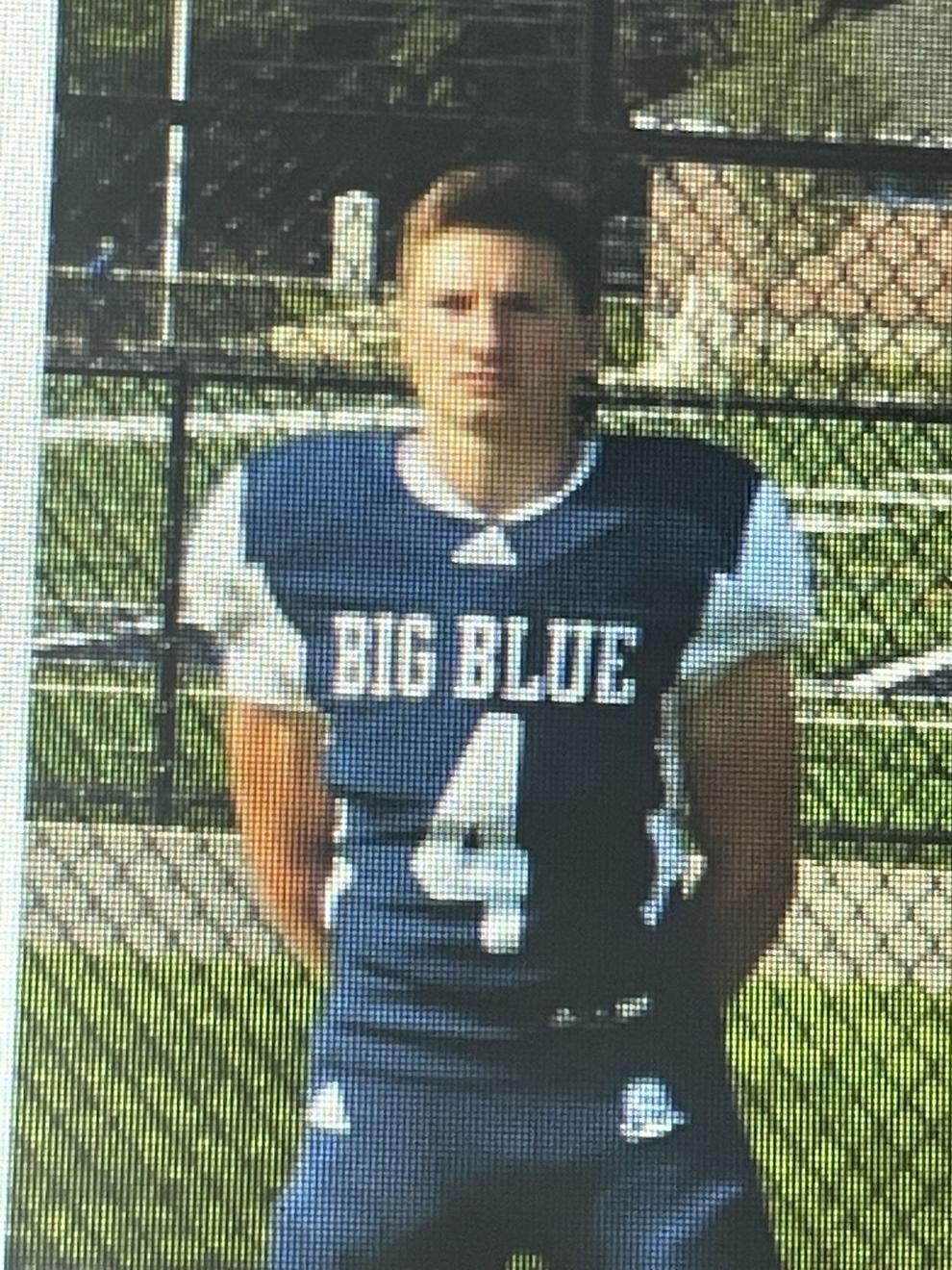 One player who stood tall? That would be Anthony Nichols. The sophomore linebacker came through with eight solo tackles and three assists for a total of 11 takedowns to help the Big Blue hold the Crusaders to just six points on the evening. Nichols also got through the line for one big sack and made his presence felt throughout the contest. He added a quarterback hurry for good measure.
Nichols and the rest of the Swampscott defense will look to keep it going on Thanksgiving against fellow unbeaten Marblehead.
NICO MANGANO
Pingree Senior
Guard/Defensive Tackle
Pingree's captain on the offensive and defensive lines saved his best for last — both in terms of his final game wearing the Blue and Green and right down to the final possessions of that New England Prep School Athletic Council bowl game.
Playing nearly every snap on both offense and defense, the 6-foot-2, 300-pound Mangano only got strong as the game wore on. He was at his best in overtime, bringing pressure on visiting Canterbury's two point conversion try that fell incomplete to deliver a 34-33 win for host Pingree.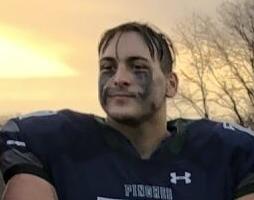 With Mangano playing very well alongside his teammates on the offensive line, Pingree QB Alex Theriault wasn't sacked after coming into the game for injured sophomore starter Hudson Weidman. Mangano and the line gave him time to throw deep, connecting for three TD passes all more than 20 yards. Defensively, Mangano added a sack and helped keep the Saints off balance on their deep throwing attempts for most of the game.