It was pretty much on a whim than Ryan Leahy decided to try his hand at softball.
A couple of years ago, the local baseball guru kept hearing from friends that there was a wide open oppurtunity to apply the skills-first approach of his Recruiting Edge Baseball program to the other diamond game. He finally took them up on it — and his Angels are now flying higher than ever.
The program's first high school class graduated this spring, with several of those players moving on to play college softball. Tryouts for the expanding numbers of teams were packed with local players at the Grind Factory in Salem last month.
"It went by fast. We started with an under-18 team, and seeing their results is so gratifying as a coach," said Leahy, 38, who scouts for the LA Angels and was a baseball star at St. John's Prep and Boston College. Picking up the skills needed to teach softball has been smooth and challenging at the same time.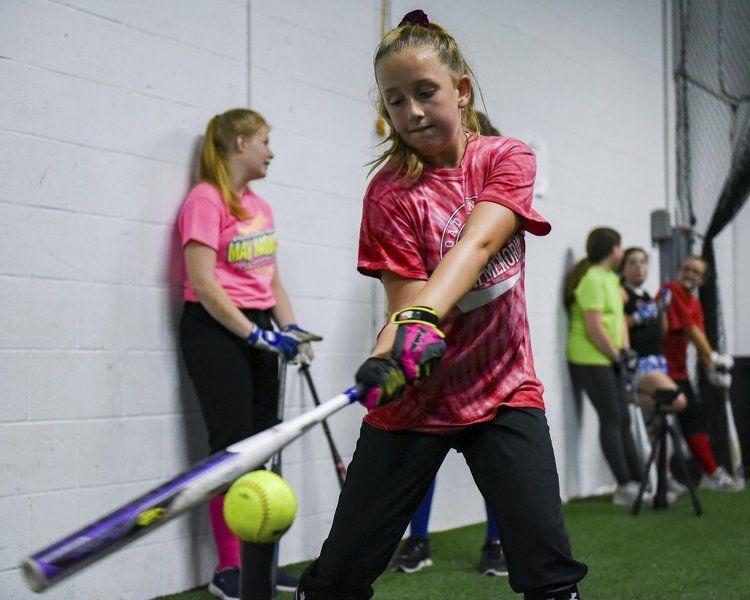 "Every day I'm learning something new," he said. "Even though there's some disparity in the strategy, hitting is hitting and softball's a great game. My daughter is five now and she's loved coming on trips and being around the girls."
The Angels will travel for showcases and tournaments once players hit the ages of 16 and 18, but the program's main focus from ages 10-16 is on skills development. Having the cages at the Grind Factory helps a ton in that regard, with the old adage that practice makes perfect coming in handy through copious repetitions.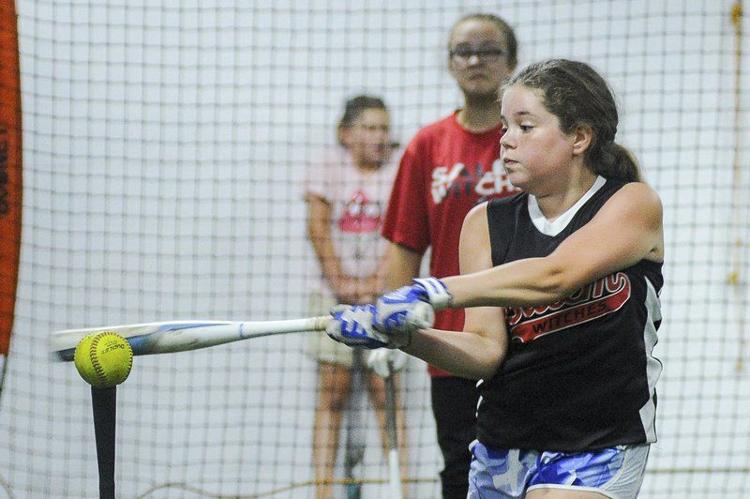 "Pitching is so good in softball that the fundamentals have to be almost perfect, so tight. There's no room for error," Leahy noted. "So the emphasis is on player development and working on specific skills rather than just playing game after game after game."
'Looking to help us improve'
Count Peabody's Tianna Dawe among the success stories. Coming off MVP seasons for the Tanners as both a pitcher and hitter, she'll be playing at Emmanuel College next spring and suited up for the Angels for the last two summers.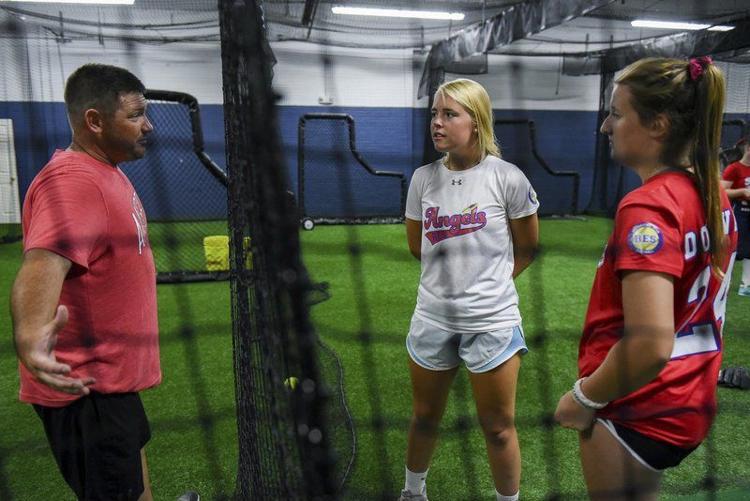 "Coach Ryan's energy is unmatched. His commitment to the game and the team is everything a player could ask for. I would say the main thing I learned from him is to never settle and always reach for best that you can be," said Dawe, who felt like being involved in softball year-round (rather than just during the spring) made a big difference in her success.
"Competing and practicing through the year in the fall and summer helped, and going to the tournaments means college coaches can see you play. That's what happened with me and Emmanuel," she added. "The atmosphere helped me become a better player and a better teammate. Playing with some of the best players on the North Shore created some long-lasting friendships."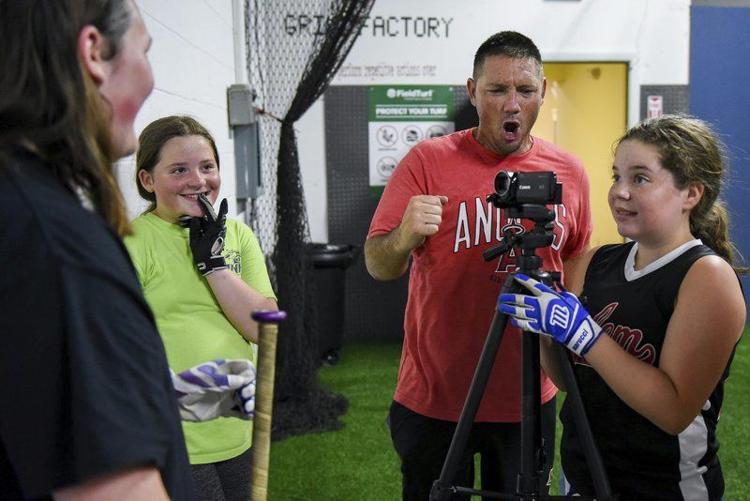 Lynn's Madison Dana (Bridgewater State), Kayla Morrill (Regis) and Becca Walker (Salem State) are also Angels graduates playing in college. Marblehead's two-way all-star, Charlotte Plakans, will be playing at Bentley, and Magicians teammate Mercedez Pelletier will play at Fisher.
"We loved being together every weekend," Plakans said. "On other teams, it can become sort of a mini-competition when you're trying to get committed for college, but that never happened. Ryan and the coaches kept things really positive; you could tell right away they really care and were actually looking to help us improve."
As both a pitcher and hitter, Plakans saw her skills improve immensely under Leahy's guidance.
"Before I started working with Ryan, my swing was rough and I had a more difficult time making contact in games. He's helped me to improve a ton, and I'm looking forward to facing tough pitching in college," said Plakans, who also noted the pride that this year's Angels class took in helping put the program on the map around New England.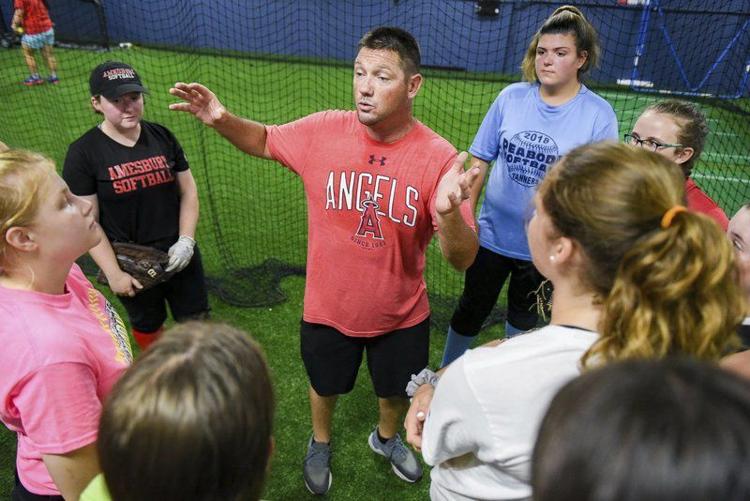 "For a first year team without much of a reputation already established with college coaches, our recruiting class garnered a lot of attention over the summer. It was great to see all my friends that I've been playing with for years get the recognition and offers from the schools they were looking at," she said. "Since Ryan has a ton of experience with recruiting in baseball, it was helpful to get tips from him about how to catch a coach's attention. It made a super stressful process a lot more comfortable."
Helping to expand the game
Several Angels standouts have another year on the high school diamond including Marblehead's Jolie Quintana, Danvers native Paige Wodarski (Cushing Academy), Annika Haley of Marblehead and Rockport's Lauren Ryan.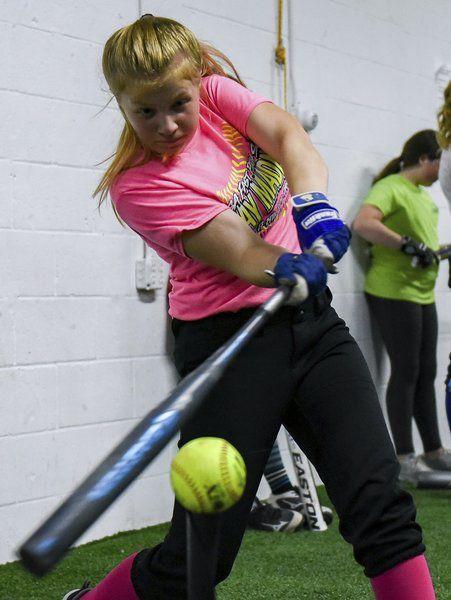 The expanding Angels staff includes both baseball and softball experts. St. John's Prep coach Dan Letarte and St. Mary's Lynn coach Derek Dana are loving their time around softball, while Danvers High softball coach Colleen Newbury is coordinating the pitching program. Former Salem State player Dominique Del Vecchio joined the staff along with Delaney Buckley, Brooke Westmoreland and Gianna Berkowitz.
Year-round softball programs are still relatively new. There are a few in the greater Boston area like Steve Lomasney's Show in Andover, but many are based on the South Shore, Western Mass or New Hampshire. Having the Angels continuing to grow locally will only help expand the game.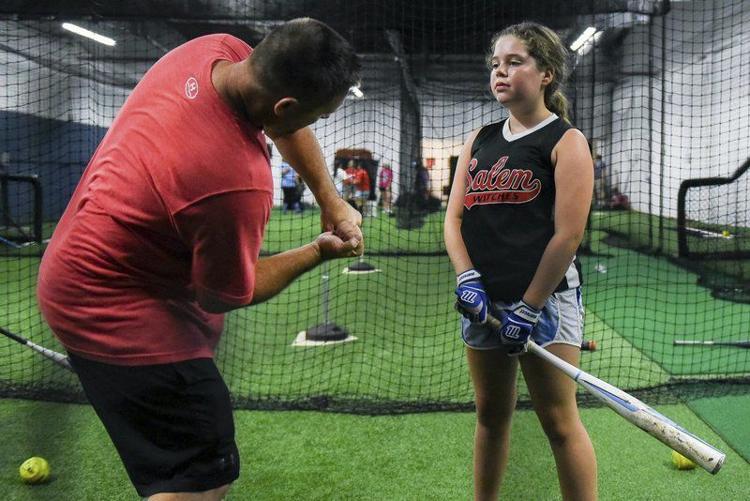 "It serves a need. A lot of the concepts are the same as baseball. It's a quick, reactionary game and we're having a lot of fun learning and progressing," said Leahy.
"We'll have a fall program, a prospect game, some hitting nights — there's something for everybody at all skill levels."
||||