MARBLEHEAD — Early entries for the inaugural Michael A Mentuck Memorial Ocean Race, being organized by the Boston Yacht Club, indicate an impressive lineup of boats from up and down the East Coast.
"It's a nice mix of local and not-so-local boats", Karen Tenenbaum, Race Director, points out.
The race will be run this year instead of the traditional Marblehead-to-Halifax event, which was canceled due to Covid-19 restrictions in the U.S. and Canada. It is being named for Michael A. Mentuck, a past Commodore of the Boston Yacht Club and honorary member of the Royal Nova Scotia Yacht Squadron. The plan is to run the regatta every other year opposite the Marblehead-to-Halifax.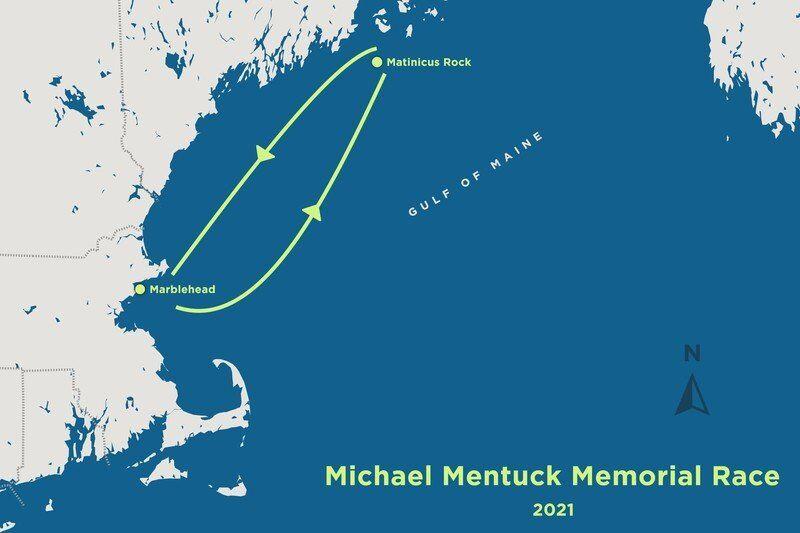 The course is 253 miles and will stay closer to shore to make it more accessible than races like the Halifax, which takes place further offshore. 
"One of the first to sign up was Jud Smith, two-time Rolex Yachtsman of the Year, perhaps better known for his One-Design victories, this time going PHRF with Bump Wilcox on their Tripp 41 Africa," said Tenenbaum. "Another is Jumpin' Jack Flash, a Davidson-50 skippered by John Davis of the Dolphin YC. He also raced in the Annapolis-to-Newport Race in early June, so he should be all warmed up."
Notable out-of-towners scheduled to take part include Michael and Connie Cone on Actaea, a Hinckley B-40 out of Philadelphia and a mainstay of the Marblehead-to-Halifax Race. There's also Placetne, Frank Kendall's Sabre 426 from Falls Church, Va. Like Jumpin' Jack Flash, Placetne also did the Annapolis-to-Newport Race.
Round-the-world yacht racer Rich Wilson of Marblehead, an honorary member of the BYC, has endorsed the event as well.
"I am excited to hear about the introduction of a substantive new offshore sailing race," Wilson, a veteran of two Vendee Globe solo non-stop round-the-world races, said. "It will provide additional opportunities for young people to learn fundamental offshore seamanship."
The finish will be back in Marblehead Harbor on Sunday, July 11 followed by an awards ceremony at the Boston Yacht Club.
With a fleet of 20 boats signed up already, registration is ongoing. Those interested in taking part should log on to MAMMOR.org for more information or to sign up.