Bobby. Espo. Turk. Cheesie. Chief. Pie. Cash. Ace. EJ. 
These names and nicknames were part of the everyday lexicon of many New Englanders a half century ago. Everyone, it seemed, was infatuated with Bobby Orr and the Big, Bad Bruins, the kings of the region as well as Stanley Cup champions.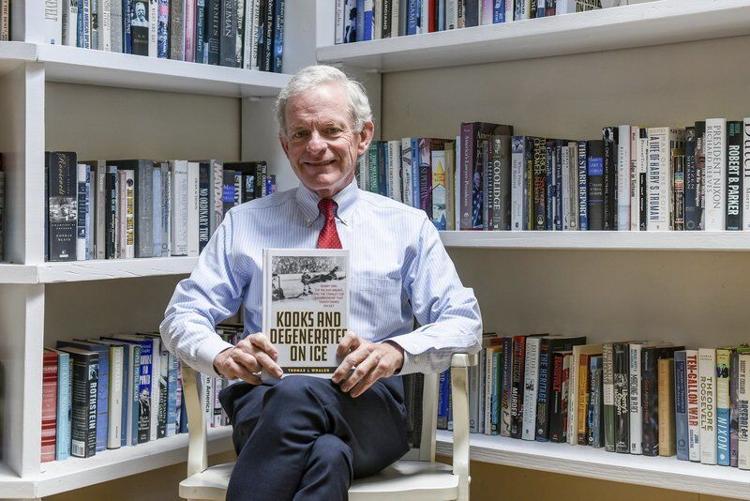 Tom Whalen was in the first grade at the Putnamville School in Danvers at the time when Orr soared through the Boston Garden air following his overtime goal in Game 4 to beat the St. Louis Blues, giving the the Bruins their first title in 31 years. He's now a political historian and tenured Associate Professor of Social Sciences at Boston University who has lived in Beverly most of his life an has never forgotten those halcyon days of his early boyhood.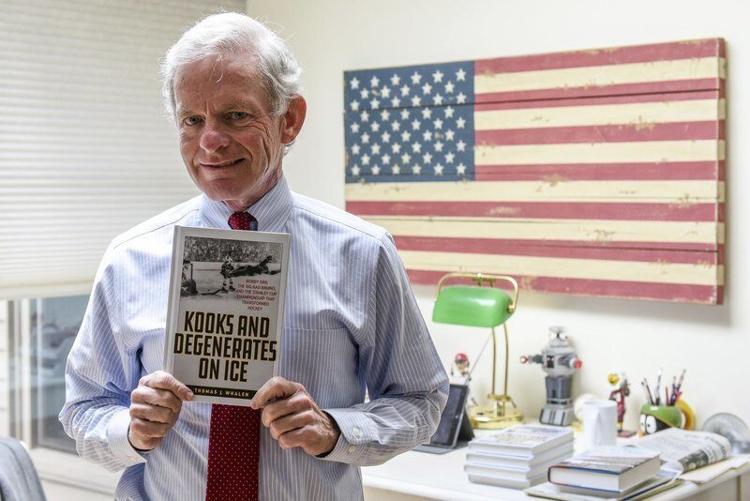 He details it all in his latest book, "Kooks and Degenerates On Ice: Bobby Orr, the Big Bad Bruins, and the Stanley Cup Championship That Transformed Hockey". Through both his research and interviews, as well as memories of watching the games on television, he takes readers on a wonderful joyride back in time when hockey ruled the Hub and the Bruins were beloved across the six-state region.
"It's funny because I'm in the Academy (i.e., higher education), which tends to cast a very skeptical eye at sports," the 55-year-old Whalen said with a chuckle. "But a number of historians have written books on sports. We've had politics, religion and sports since the beginning of time, and even in the time of COVID-19, it's in our DNA to see and witness sports.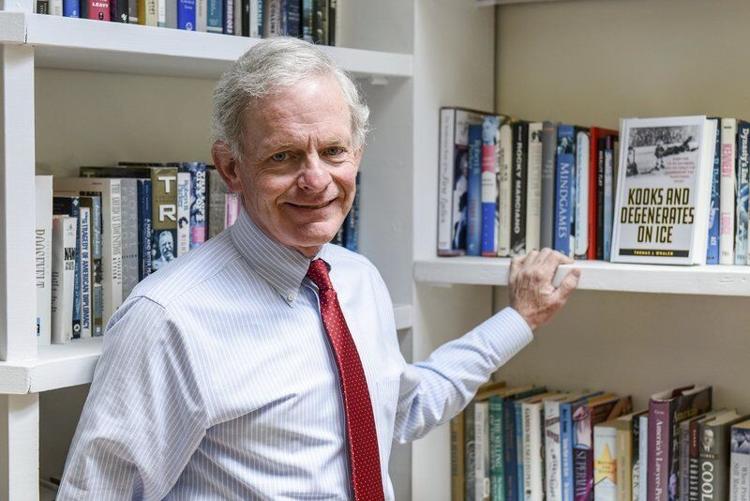 "The Bruins represented where Boston was going at the time: the hedonistic 1970s," added Whelan, who worked for a time in The Salem News sports department in the mid-to-late 1980s. "That team was a perfect embodiment of the decade, social conventions be dammed."
The book, Whelan's seventh, gets its title from a quote that backup goaltender Eddie 'EJ' Johnston said to Sports Illustrated to describe his Bruins teammates: "We're just a bunch of kooks and degenerates who get along."
For Whelan, who graduated from Bates College, got his Masters and doctorate at Boston College, and has taught at Boston University since 1999, this marks the third in his trilogy of books on late 1960s Boston sports teams.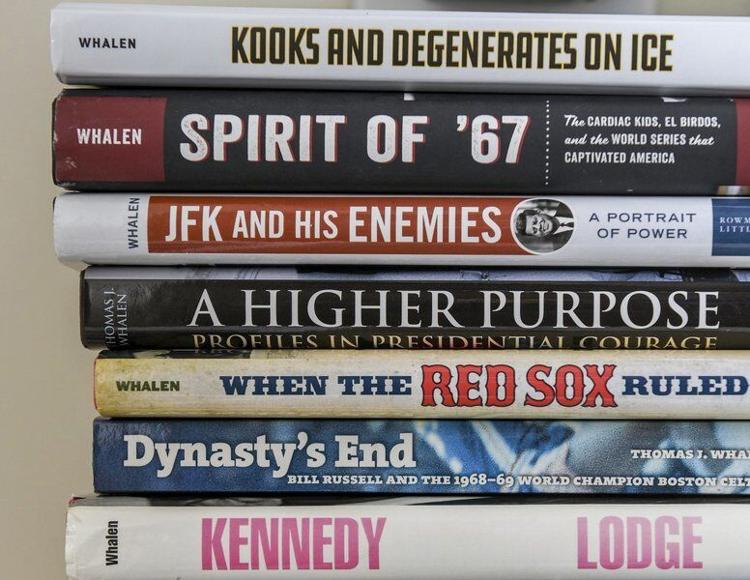 His first, 'Dynasty's End' about the 1969 Boston Celtics and the end of the Bill Russell era, came out in 2004; 'Spirit of '67', which chronicles the 1967 Red Sox facing the St. Louis Cardinals in the World Series in a battle of tradition rich teams with poor racial histories prior to that season, was next before his latest tome on the Bruins.
The three books all deal with the theme of how those particular teams, and Boston, changed during those times.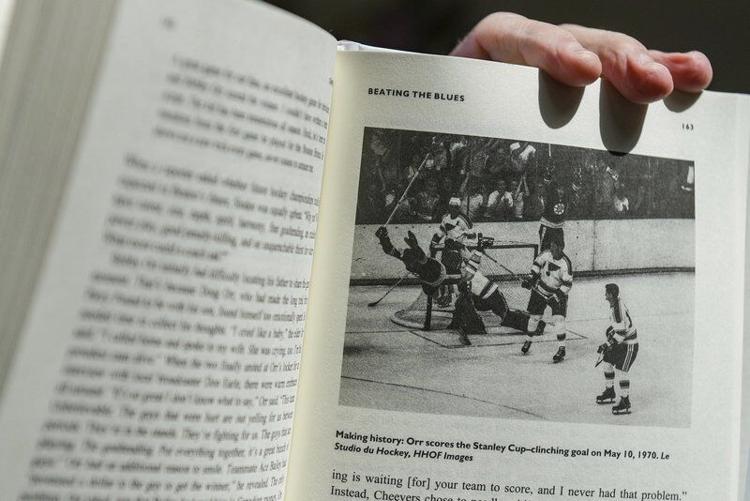 Whelan, who ran cross country at Beverly High and has taught a course on baseball history at BU ("I had to fight to get that approved," he said), feels a large part of what made the Bruins of that era so beloved was the fact that they were relatable to everyday folks.
"(Ex-Patriots quarterback) Tom Brady, for all his greatness, he's not a guy you can relate to," said Whelan. "But the Bruins lived in your neighborhood; you'd see them in the shopping line at Lechmere's. A lot of those guys lived on the North Shore. We had Teddy Green in my neighborhood in Danvers; he gave my dad playoff tickets."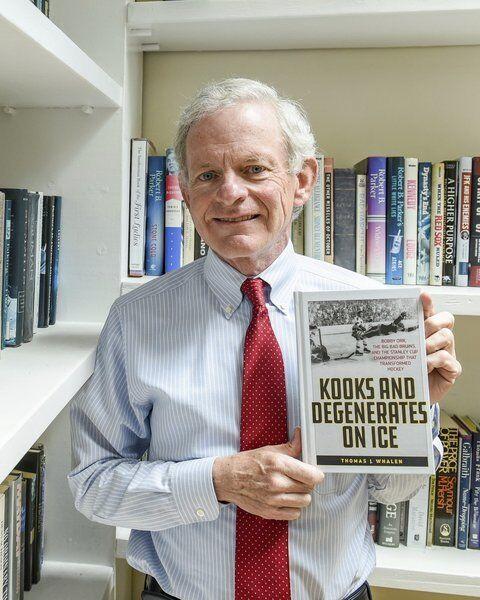 Whelan — who had current Bruins' defenseman Charlie McAvoy as a student at BU — writes about Derek Sanderson and what made him such a flamboyant presence on the Bruins. He talks about Green and how he had a stick broken over his head that preseason in a wild stick swinging fight with Wayne Maki of the Blues, causing him to miss the entire season. He digs into Phil Esposito's working class upbringing, recalling that Phil's brother Tony (who went on to stardom as a goalie for the Chicago Blackhawks) got a fork thrown at him by his father, who subsequently stuck in his forehead, for complaining he didn't want to eat spaghetti again. 
And of course, he spends plenty of time on No. 4, Bobby Orr. "I found it fascinating how interesting he was, both on and off the ice," said Whelan. "I think he's betrayed too much as the ingenue, but he's a smart guy. He was at PhD level on the ice when everyone else was at a junior high level."
"They were in the crowd, but they were also very accessible. That's what makes those Bruins such a great, fun team," said Whelan. "You'll never see that again, which is what gives them that appeal."
||||