Can Brad Stevens one day become a legend like Gregg Popovich, or is he destined to pile up the regular season wins and playoff disappointments like Don Nelson?
Will Stevens celebrate multiple NBA titles like Phil Jackson, or will he struggle when the lights are brightest like George Karl?
Heck, can Stevens be Doc Rivers, or is he more like the Van Gundy brothers?
Friday night could be a step towards answering a question that needs to be asked about the Boston Celtics' head coach.
Is Brad Stevens overrated?
No one has more on the line when the Celtics take on the Toronto Raptors in Game 7 of their Eastern Conference semifinal series on Friday at 9 p.m. than Stevens.
The coach who has been lauded as a "wunderkind" and "mastermind" by many since he was hired by the Celtics in 2013 is on the verge of watching a series Boston seemed to have firmly in its collective grasp slip away. And while Stevens may not be the reason there's a Game 7 — he's been a contributing factor.
Stevens has been out-coached for much of the series by exuberant — at times irritating — Raptors head coach Nick Nurse. Were Nurse's antics in Game 6, like — perhaps — baiting Jayson Tatum into a turnover by standing in the wrong spot, over the line? For sure, but it worked.
If Stevens truly is a hoops savant as so many say, he has to — I mean has to — find a way to respond and lead his Celtics to a win on Friday.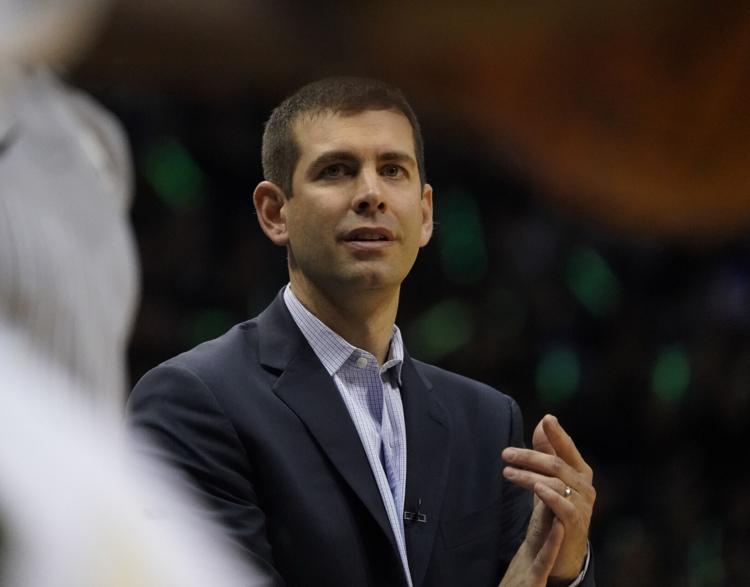 If he doesn't, then he doesn't belong in the same discussion as 2018 World Series champion manager Alex Cora or Bruins head coach Bruce Cassidy. And Bill Belichick? Come on, man!
This is not to say Stevens isn't a good coach. Since jumping from college hoops to Boston, after working miracles at Butler, Stevens has a more-than-solid 564-318 record in the regular season. That would be even better if his roster didn't stink the first two seasons.
But the Jeff Greens, Jared Sullingers and Brandon Basses of Stevens' early seasons are long gone. This team is not the Little Engine That Could.
The 2019-20 Celtics feature three NBA All-Stars in Tatum, Kemba Walker and the injured Gordon Hayward. Jaylen Brown should be an All-Star in the near future, and Marcus Smart was named to the All-NBA Defensive First Team.
That all adds up to a team that should not lose in the Eastern Conference semifinals, certainly not after leading 2-0 against a team whose All-World player (Kawhi Leonard) left as a free agent.
This wouldn't be the first disappointment in Stevens' tenure. We're seven years into his stay, and the Celtics have yet to advance to the NBA Finals. If a Patriots or Red Sox coach/manager went seven years without a title trip, would we be hyping him?
Sure, the trip to the 2017 Eastern Conference Finals was nice, and it hurt to lose Isaiah Thomas to injury. But the Celtics, with the best record in the league, surrendered quietly to LeBron James' Cavaliers 4-1.
The Celts made it back to the Eastern Conference finals a year later, but dropped Game 6 and 7 — the latter at the TD Garden — to LeBron. Beating James is tough, but not impossible. Coaches like Steve Kerr, Popovich and Rivers have done it. Rick Carlisle beat LeBron in the NBA finals with Dirk Nowitzki and a bunch of role players.
Last year was a disappointment for Boston, falling in the conference semifinals. It was also the exclamation point on another strike against the coach.
Stevens never found a way to make Kyrie Irving work in Boston. A large portion of the blame falls on Irving, possibly the NBA's most difficult player. But if Stevens is a master of his trade, why couldn't he prevent it from being a total implosion?
Doc Rivers won an NBA title with Ray Allen and Rajon Rondo on the floor together, two guys that, by all accounts, at least strongly dislike one another. Terry Francona won two World Series with legendarily mercurial Manny Ramirez hitting in the middle of his order. And we all know the story of Tom Brady and Belichick's relationship as they demolished the rest of the NFL.
Great coaches find a way, and Stevens has not yet found a way to get to the NBA finals. And this Celtics team has the talent to win a title — and certainly beat the Raptors.
Stevens simply hasn't earned the comparisons to Belichick and Popovich and he has a long, long way to go before he's Red Auerbach.
Hype or not, Stevens doesn't yet have the resume of three-time NBA champion Kerr, two-time champ Erik Spoelstra of the Heat, Carlisle, Rivers or Nurse, who all have one title.
It's time for Stevens to prove something in a big game, and a win on Friday to eliminate the Raptors would be a modest step in the right direction.