Bob DeFelice was born to be a coach.
A fixture on the North Shore sports scene for close to 60 years, DeFelice's leadership has guided massive growth at Bentley University since he became the school's athletic director in 1991. The founder of the school's baseball program is heading into his 53rd season on the diamond this coming spring, so even as he prepares to retire from his administrative post this week he's got plenty on his plate.
"I tell people I feel like I'm getting a promotion," said DeFelice, now 78. "They think I'm kidding, but really the only thing I ever wanted to do was coach. Of course when I started as a high school football coach, for your job you couldn't do that, so I became an assistant and then AD. I've never had the opportunity to just coach — and that's what I'll do these last couple years. It's a positive thing for me."
No small part in DeFelice's excitement to focus on coaching is seeing Vaughn Williams take over as Bentley's AD. The veteran administrator from Boston College (where DeFelice starred and graduated from in 1963) will do a tremendous job, the coach said.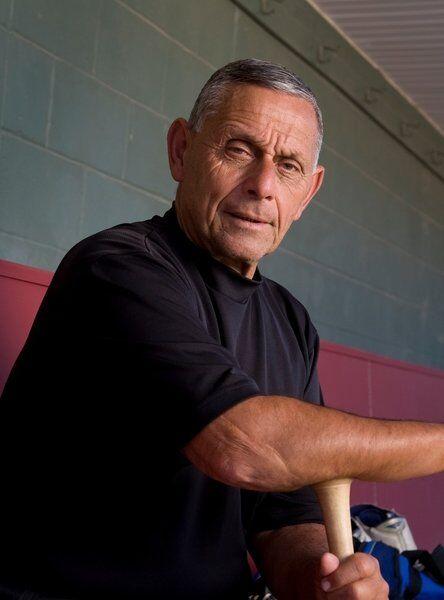 "He's a superstar. I've known him for 20 years and he'll do a better job than I ever could," said DeFelice. "I don't say that to be modest; I just think the world of him."
Of course, DeFelice's 52nd baseball season last spring was unlike any other since he started the program in 1969. The Falcons were in the middle of their annual Florida trip when the NCAA halted all sports as the coronavirus pandemic gripped the nation.
"The sad part was it was looking like one of the better teams I've had, heavily seniors and grad students," said DeFelice, who came away from the lost spring athletic season impressed and encouraged with the resilience of the oft-criticized post-Millennial generation.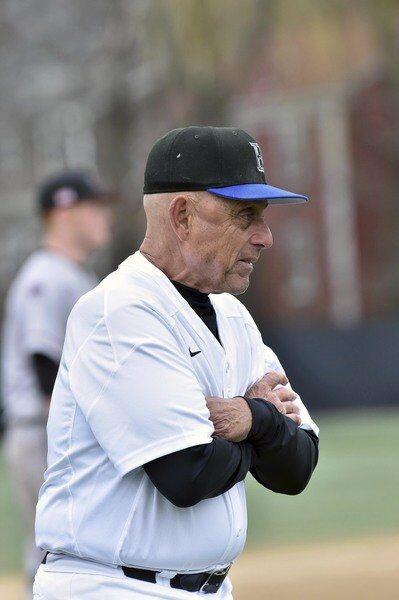 "I saw it first hand when the baseball season came to its abrupt end. You saw how devastated they were but then how fast they rallied, got on with what they had to do and tried to make the best of it. As much as kids today get criticized, I think they're a lot more directed and focused; they're a resilient resourceful age group. They're handling this much better."
A member of nine different Halls of Fame, DeFelice was one of the North Shore's most formidable football coaches in the 1970s and '80s before his administrative duties at Bentley grew to a full-time level. He led the Winthrop High Vikings to three straight undefeated seasons and state Super Bowl titles in '81 and '83, and is also a Mass State High School Football Coaches Hall of Famer.
Originally intending to retire as Bentley's AD in the spring, DeFelice stayed on through the summer to lend his experience and steady hand as both the school and the Northeast-10 conference navigated its way through the pandemic. The NE-10 decided to suspend all competition through Dec. 31, with hopes of holding fall sports next spring and getting winter sports going in the second semester.
With students returning to campus at Bentley and all around the country, it's a critical time to see if reopening can continue or if the spread of coronavirus will ramp up again. So far, the Waltham-based school has been doing well with the protocols and are hoping to be able to begin small workouts for baseball next week.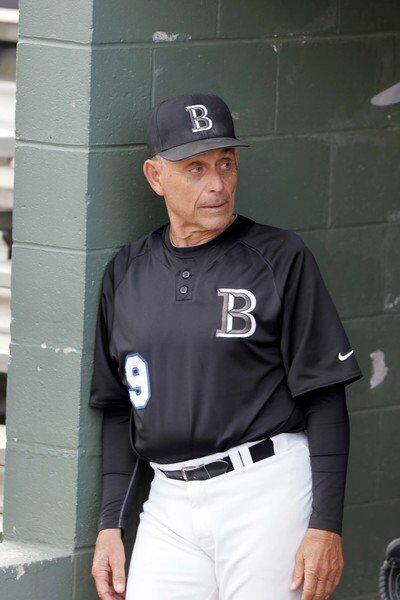 It won't be the typical full-fledged fall competition college baseball programs are used to. Ever the coach, DeFelice, who has more than 800 career victories, is focused on finding a way to make it work.
"We'll be able to work on individual things and in smaller groups — and like anything else we'll try to make a plus out of it," the veteran coach said. "Maybe when this is over, we'll look at everything differently. Maybe it'll be a new way of doing things where there's more skill work and not as much competition in the fall. It could be that this works out better for development."
Looking forward, every college sports coach and administrator in the country is hoping things get better to allow for full-fledged seasons in the second semester.
"It's going in the right direction but its also on thin, thin ice. You just hope things continue to get better and people abide by the rules," said DeFelice. "Everything is so fragile, everything changes to fast that you can't plan much of anything. You have to go day-to-day."
DeFelice and his wife Patricia have four children and seven grandchildren, including his son Mike, who is the head baseball coach at Winthrop High.
In his decades at Bentley, DeFelice has seen it all, from the founding of many of the athletic teams to the building of the one of the finest baseball diamonds in New England (which bears his name) and countless other first class facilities.
Even as he steps away from the administrative duties, though, DeFelice knows as baseball coach there's plenty more to see and plenty more kids to coach.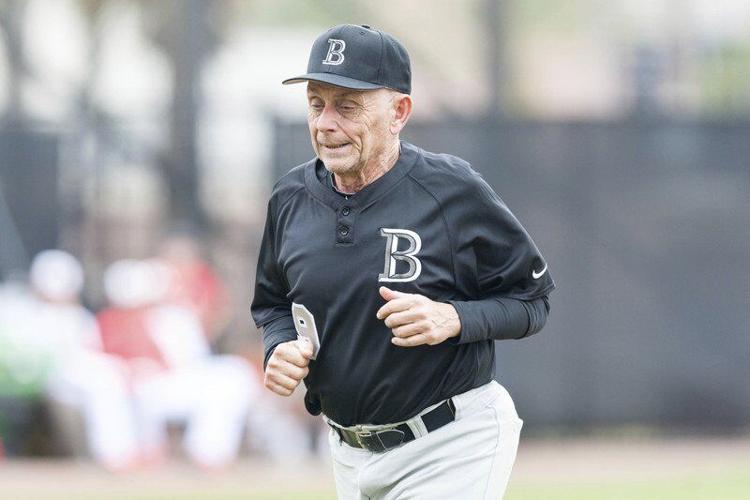 "People ask me all the time, 'You're 78, why are you still doing it?' I have more energy now than I did 10 or 15 years ago, and it comes directly from the (student-athletes)," he said. "They're tremendous to work with, and they infuse you with life." 
||||