Kelly Pheulpin won't ever forget the first time she ran through a "blue mile."
It was June 2017 and she was in the midst of her first marathon, the Rock 'n Roll in Seattle. Pheulpin had been running alongside another runner when they hit a stretch of the course dedicated to fallen service members; unbeknownst to Pheulpin, her running buddy had lost a family member who was being memorialized.
"She dropped to a knee and she cried. I wasn't sure what to do, but I didn't want to leave her. I put my hand on her shoulder and stood there, and we ended up finishing the race together," Pheulpin recalled.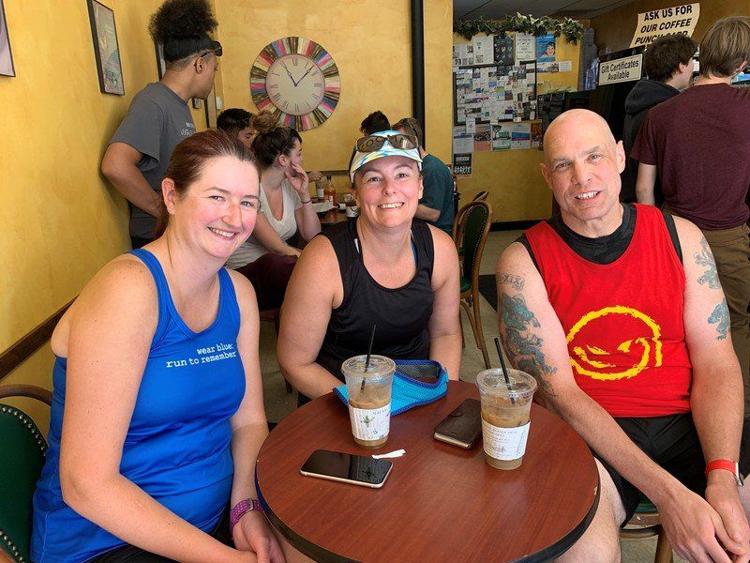 "Afterwards she told me that was the best thing I could've done for her. It was very moving, and I knew in that moment that I needed to learn more about the blue miles."
An organization called Wear Blue To Remember participates in major national races and also holds weekly runs all over the country to honor the service and sacrifice of the American military. Shortly after that first experience, Pheulpin got involved by organizing a North Shore Run to Remember each Saturday in Beverly.
This Saturday, she'll be running in the Marine Corps Marathon in Washington, D.C. for the organization as well. As part of the program, she'll be running in memory of Captain Jennifer Harris, a Marine pilot from Swampscott who was killed in action in 2007.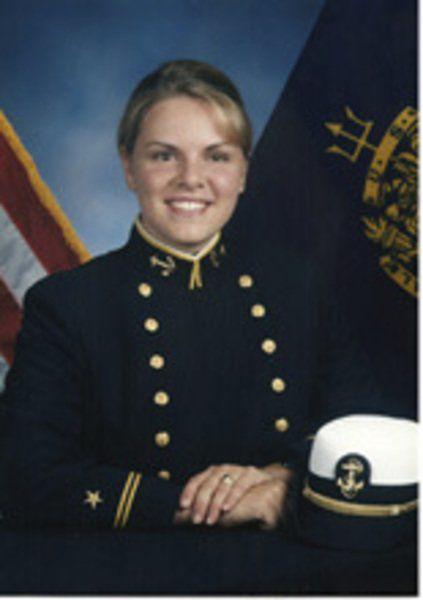 "It's part of the process that each runner finds a local hero and runs in their honor. The more I heard about (Harris), the more I felt a true calling with her story and who she was," Pheulpin said. "I talked to her dad and he said it would be an awesome tribute."
Harris graduated from Swampscott High in 1996 and from the US Naval Academy in 2000. An active runner, sailor and volunteer, she served three tours of duty in Iraq and was killed when the helicopter she was piloting was shot down.
Her legacy will be honored on the 12th mile of this year's Marine Corps Marathon along with other fallen service men and women from around the country. Posters with photographs of fallen soldiers line the route to humanize their ultimate sacrifice.
"Knowing that all those flags and memorials are between miles 12 and 13 of the marathon is really emotional," said Pheulpin, who grew up in Hamilton and now lives in Beverly. "Knowing Jen is on that mile, that a friend of mine will be holding her flag, means so much. I'm looking forward to it — but I'm nervous at the same time."
Among locals, Salem native Mark Kilczewski and Boxford's Lauren Gabel are also running this Saturday's Marine Corps Marathon. Amy Johnson and Kim Murtagh will also be volunteering on the Blue Mile.
Pheulpin, who is 43, started running almost 10 years ago as a way to get in shape. She's lost more than 100 pounds since that start a decade ago, runs with the Wicked Running Club out of Salem and has done races at a wide variety of distances over that time.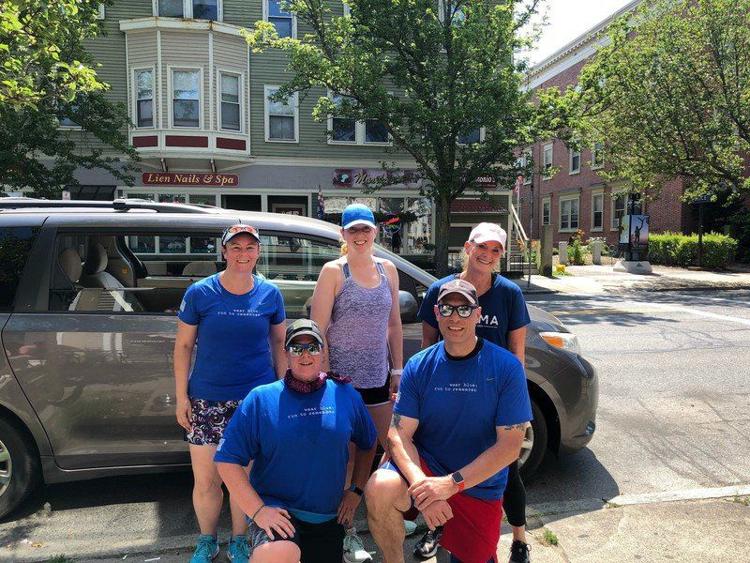 The Wear Blue to Remember organization was started by a group of wives from a combat team that sustained significant casualties in Afghanistan in Operation Enduring Freedom. Army wives Lisa Hallett and Erin O'Connor turned their vision into a nationwide network of wounded warriors, gold star families, military families and community members.
Here in Beverly, the remembrance runs are held on the first Saturday of each month. A list of soldiers killed in action is read before the group embarks out on their run.
"We got out for three or four purposeful miles," Pheulpin said. "It's such a great organization, and I'm honored to be able to be a part of it. It's something that definitely helped in the process of training for a marathon. If you're out there doing a 4- or 5-hour run in the middle of the summer, you could be having the worst training run ever and you have to think of that family that's wishing their soldier was home. It changed the outlook for me."
One of the initial goals of Wear Blue To Remember was to have 6,808 runners in 2014, one of each service member lost to the Global War on Terror. They exceeded that with 8,395 runners combining for nearly 40,000 total miles — and the group is still growing.
"We're going to have a chance to meet the women who started Wear Blue before the marathon. I'm really looking forward to that," Pheulpin said. "We hit ten days out from race day and it really sets in that's going to be an incredible day."
###
To donate to Wear Blue or learn more about the organization, visit https://www.wearblueruntoremember.org/donate ; You can also learn more about the local monthly runs at https://www.facebook.com/groups/beverlywearblue/
||||