BOSTON — By his own perfectionist standards, Jalen Brunson had a subpar offensive game Sunday in the NCAA East Regional Final at TD Garden.
A legitimate candidate for National Player of the Year honors, Brunson didn't look the part against a Texas Tech defense that discombobulated him. The Villanova point guard didn't register a basket over the first 13 minutes and finished 4-for-14 from the field with 15 points, four assists and six rebounds in 36 hard-nosed minutes. Brunson didn't exactly shrug it off, but he realizes that he has all week to make adjustments.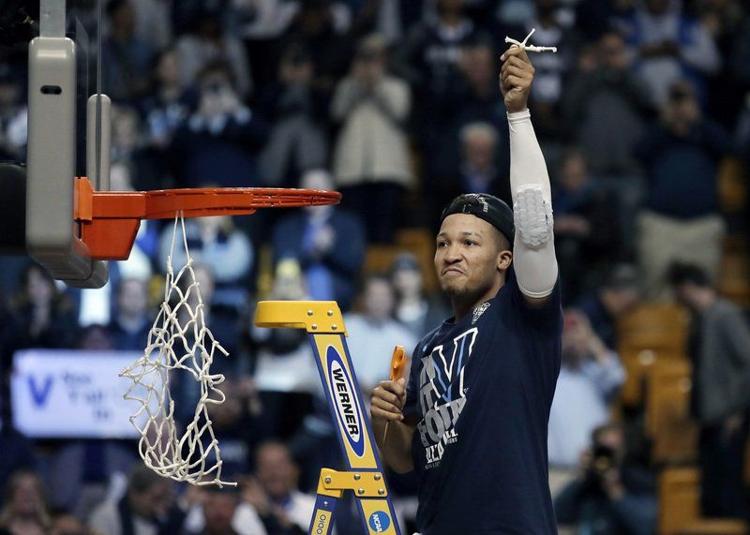 What was important Sunday was that Villanova, a No. 1 seed, throttled a very athletic Texas Tech team, 71-54, to advance to the Final Four for the second time in Brunson's three collegiate seasons.
But the most rewarding moment of all for Brunson in the victorious celebratory chaos on the Garden floor was when he spotted his father, Rick, the former Salem High great and current Minnesota Timberwolves assistant.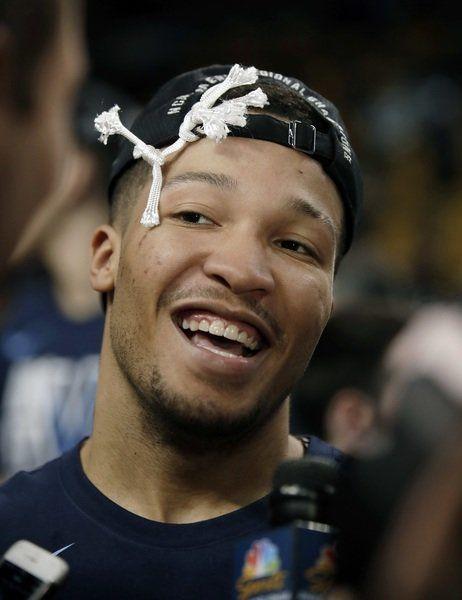 Rick Brunson made his way to the first row of the stands, and Jalen immediately reached over the barrier. The two men, one a 21-year-old rising star and the other a 45-year-old former NBA player, shared a long, emotional hug.
The bond between this father and son is strong. It's been that way for a long time. This time it was a very public manifestation, yet it was spontaneous.
"That was so great – it meant the world to me," said Jalen Brunson, who still ended up being named tournament MVP, based on his overall performance (including 27 points in the big win over West Virginia in Friday's Sweet 16 game) in the regional. "My dad means so much to me, what he does for me and everything else.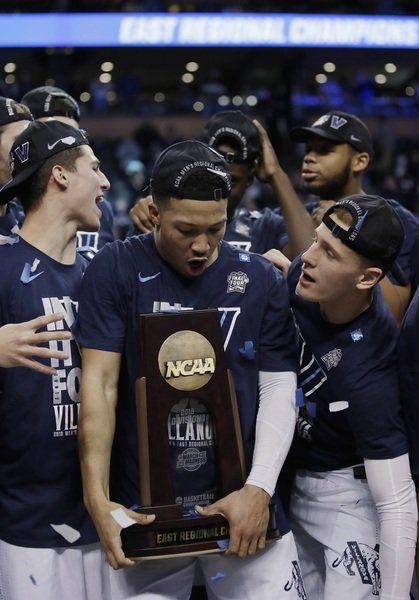 "My dad just flies all around the country just to be able to come to one game" added Brunson. "I remember him saying when the tournament began, 'If you want me to come and see you play, you have to make it as far as the Elite Eight (because of Rick's busy NBA schedule).' I said to him after the game, 'I told you I was going to get you here.' I'm just happy he's able to support me whenever he can. The job he has, flying all over the country, it's tough for him to get to these games. I'm just blessed to have him as a father — and I'm blessed to have the mother that I have, too."
Rick Brunson was tied up with back-to-back games over the weekend. The Timberwolves played the Knicks in New York Friday and were in Philadelphia for a game against the 76ers Saturday night. At least it was a short flight to Boston.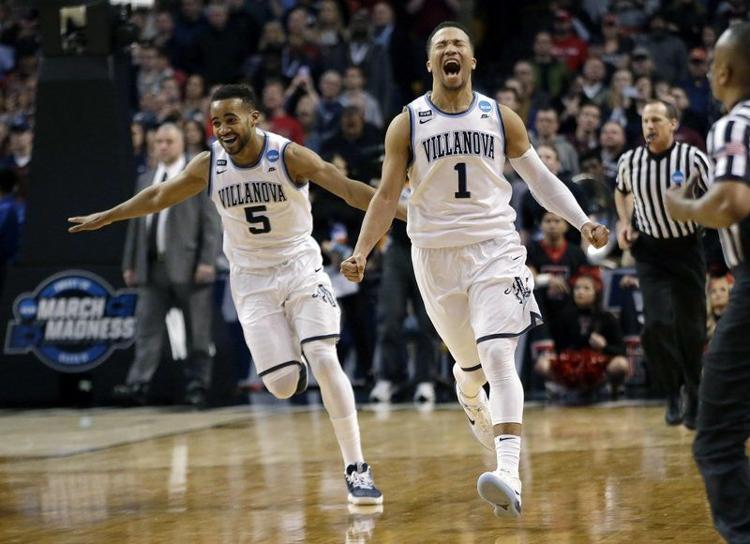 "You're just so proud when you see this happen," Rick said after embracing his son. "You're proud as a father and you're proud as a family. He puts so much into this. It's all (Jalen).
"You always want your kid to be better than you were. He's been (to the Final Four) before (Villanova won the national championship two years ago in Jalen's freshman year). He's better now. He's more mature."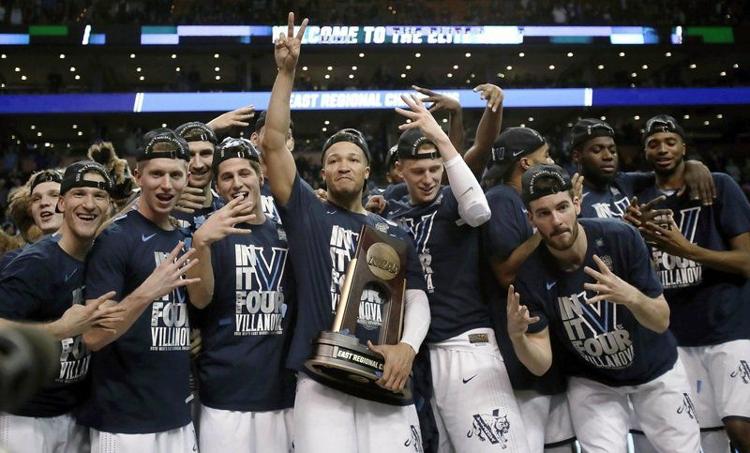 In what seems like perfect March Madness symmetry for the Brunson family, it was 25 years ago that Rick Brunson, in the midst of an outstanding career at Temple, played his greatest NCAA tourney game against Michigan's Fab Five team in the Elite Eight. Both teams had NBA-ready players (Eddie Jones, Aaron McKie and Brunson for Temple; Jalen Rose, Chris Webber and Juwan Howard for Michigan). The Wolverines were favored and they prevailed, 77-72, but they struggled to hold down Brunson, who collected 21 points, nine rebounds and seven assists.
"I've seen that game – we've seen that game," Jalen said with a chuckle, making it sound like it was a history lesson that he had to absorb. "We still have that game on TV.
"Hopefully, me dad will be able to make it next weekend (to the Final Four in San Antonio). "Let's see now: the Timberwolves have a game Friday, and they have a game on Sunday. But we play on Saturday, correct? I'm hoping he's going to be there. I'm going to hold him to it if he says he's going to be there. I know how much he sacrifices to be able to get to see me play. Man, it means a lot."
If Villanova is going to survive the national semifinal against Kansas, which knocked off Duke Sunday, it's going to need Jalen Brunson playing at the elite level he's been at for the vast majority of games this season.
While averaging 19.3 points this season – and 17.5 points per game in the postseason – Brunson has been hitting 53 percent of his shots, including 42 percent from three-point land. Those are phenomenal numbers for a point guard who actually relishes the physical play in the paint.
"When I don't shoot well, and when we don't shoot well as a team, we don't sulk and get nervous about it," said Brunson. "We put so much emphasis on our defense to carry us at times like that. We feel like if we get a stop, we're going to get out in transition and get better shots on our (ensuing) possessions. The shots aren't always going to fall, so we need to keep playing great defense."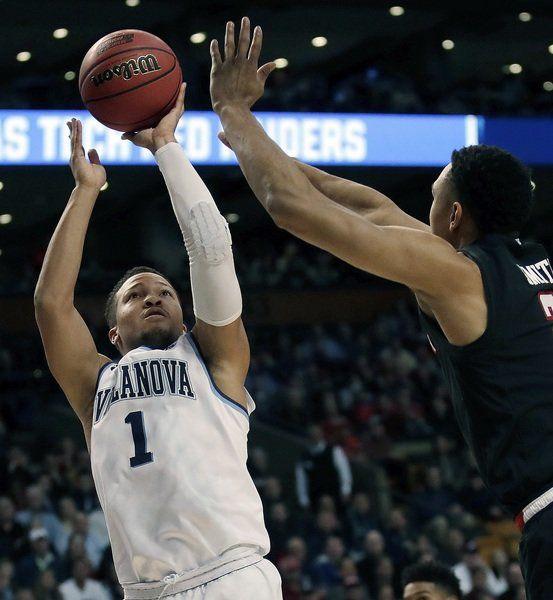 Even as he struggled Sunday, Brunson didn't shy away from taking the big shot. Adept at backing his defender into the paint, Brunson hit a turnaround with 1:47 remaining that gave the Wildcats a 61-53 lead. The bucket basically finished off Texas Tech, which had a terrible outing from the field (19-for-57 overall, including 4-for-24 from 3-point land).
"Jalen doesn't have to score a whole bunch for us to win," said Mikal Bridges, the team's second-leading scorer (18 ppg), who contributed 12 points and five rebounds as Villanova improved to 34-4 heading into the Final Four. "He's been around for a few years now, so he gives us that leadership. He makes plays for our guys, plays that lead to easier opportunities. He's the best at that. He's so much better than he was as a freshman. He always makes the right plays – he's way better at that than he used to be."
"I wasn't around two years ago when Jalen and the guys won it," said teammate Omari Spellman. "I just know that he's effective even when his shot isn't going down. We're a versatile team and he knows what our strengths are, and he just keeps making plays that help put us over the top."
The tournament is such a whirlwind, and his life as a possible NBA first round draft pick is such a whirlwind that Brunson said he hasn't had time to grasp what Villanova has done since he arrived on campus.
Two Final Fours in three years? The most powerful teams in the nation aspire to reach that level, and most of them don't make it.
"To tell you the truth, I haven't taken time to appreciate it," said Brunson. "I know it's something I'll want to think about it later in life, but right now I feel like we're not done. There's more to accomplish."