For their exploits in both the classroom and their respective athletic endeavors, two of the brightest young minds at Marblehead High School, Theo Chemel and Maddy Lowy, have been selected as the Moynihan Lumber Student-Athletes of the Month for December.
Theo is a junior swimming star for the Magicians, who recently captured their 14th consecutive Northeastern Conference title. Maddy is the senior captain for a Marblehead girls basketball team that has soared near the top of the NEC standings.
Having skipped the second grade, Theo is a 15-year-old junior at Marblehead High with an outstanding 96.45 classroom average. He takes three Honors classes (Physics, English and French) as well as four Advanced Placement courses (Statistics, Calculus, Computer Science and U.S. History).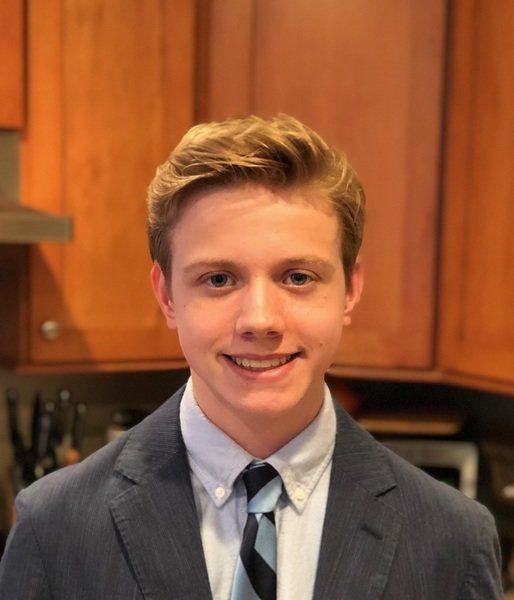 "I'd say I'm more of a math and science person in general," said Theo, who is hoping to study computer science in college, with the thought of becoming a software engineer or doing some entrepreneurial work in the future. 
Last June, he attended an Apple software conference in California for a week. He won a scholarship to do so based on a project he was working on that involved the image processing part of self driving vehicles. 
In the pool, Theo excels in the 500 freestyle, 200 freestyle and (for his club team) the 100 backstroke. He has qualified for both the upcoming sectional and state tournaments in all three, with his best times being 5:04 in the 500 free, 1:54 in the 200 free and 58 seconds in the 100 back.
A member of the YMCA Sharks swim program, Theo began swimming at the Y under the direction of Sue Guertin, the legendary Marblehead High coach. "Honestly, I owe Susan virtually everything as far as swimming goes," he said. "She taught me how to swim and is still coaching me (in high school) to this day."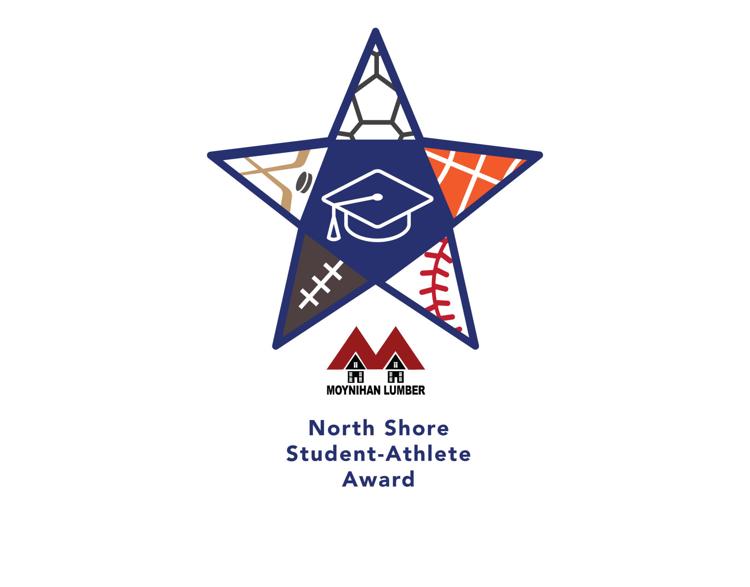 More of a distance swimmer than a sprinter, Theo said he's been working on a technique that allows him to swim faster as the race goes on.
"I've realized over the last few months that I don't want to hear the whistle, just in the water and just go go go," he said. "On some of those longer races, if you hold back a bit in the first quarter of the race and then turn it on, you can really power through to the finish. It's hard to get a sense of your pace when you're in an actual race, so I practice a lot trying to get to where I want to be time-wise for each race. It's a continual process."
Theo, who would like to stay in the Boston area for college with a strong math and science program and continue to swim, said because he can only swim in two individual events at sectionals and states, he'll likely do the 500 free and one of the other two. He's also one of eight Marblehead male swimmers who have qualified in each of three relay swims as well.
Maddy, a 17-year-old senior, will be attending the University of Virginia. where she plays to play either club or intramural basketball in addition to her studies. She is considering majoring in business.
"I like logic and things of that nature, so that seems like a good fit as a major," she said. "I chose Virginia because I wanted something in a new environment and see a different part of the country. It's also a school that has a lot of spirit surrounding its sports programs, has strong academics and a lot of flexibility, like allowing students to take double majors or classes across the board, not just in your field of study."
With a grade point average of 4.39, Maddy takes five AP classes: Spanish, Literature, Physics, Calculus and Government. She enjoys her Calculus class with her teacher, Mr. Michael Giardi.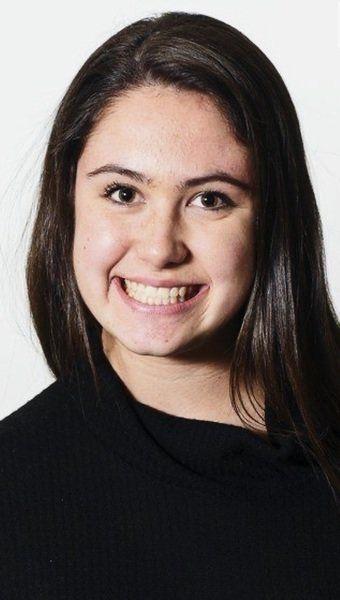 "I like problem solving and coming to a satisfying conclusion," she said. "This is my second year of taking Physics, something I'm also passionate about."
A member of four National Honor Societies — for Math, Science, Spanish and NHS itself — Maddy is averaging 10 points per game for the Magicians as a shooting guard. She also leads her team with 20 successful 3-pointers made.
"I enjoy that basketball is both a physical and a mental game," said Maddy, who has been playing with her father and older brothers "for as long as I can remember" and has played organized ball since the fourth grade. "You have to work hard on every single possession to get up and down the floor, and every possession counts. You always have to be thinking."
One of only three seniors on a team full of 11th graders, Maddy loves having the responsibility that comes with being team captain. 
"I like making sure everyone has the right mentality coming into practice every day, so that everyone has that heart and hustle," said Maddy, an All-Northeastern Conference choice last winter as a junior. "I can help the younger players as far as the style we play and Coach (Paul) Moran's coaching style. I take a lot of pride in that."