SOFTBALL
Beverly 13, Salem 1: In a mercy rule 5-inning contest, Emily Stilwell spun a one-hitter with eight punchouts to deliver the Panthers a victory. Noelle McLane led the offense with three hits and four RBI, including a grand slam. Mya Perron finished 2-for-3 at the dish with four RBI of her own, and teammates Emma Campbell and Lauren King also delivered key hits for the winners.
Salem (4-7) got its lone hit via a solo home run from junior captain Cassadi O'Leary.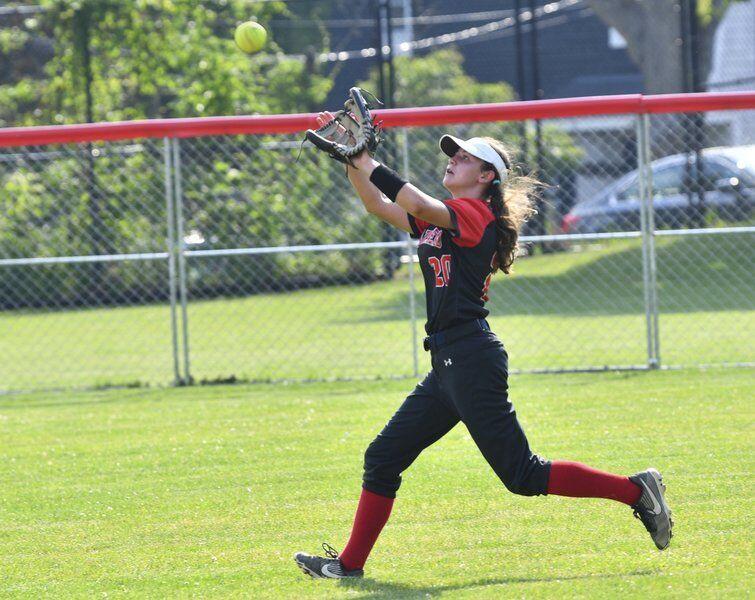 Marblehead 10, Masconomet 0: Lauren Donovan gave up a first inning infield hit, then shut down the Chieftains the rest of the way while fanning eight in a shutout triumph. Abby Schwartz went 3-for-4 with four RBI offensively for the Magicians (now 5-5), with Jolie Quintana contributing a two-run double. Amelia Rogers (2-for-3) and Maeve Sogoloff (2-for-4) also had strong games offensively for Marblehead, which saw Madi Monahan make two terrific defensive plays while also doubling a run home. Maggie Caron had the lone hit for the Chieftains.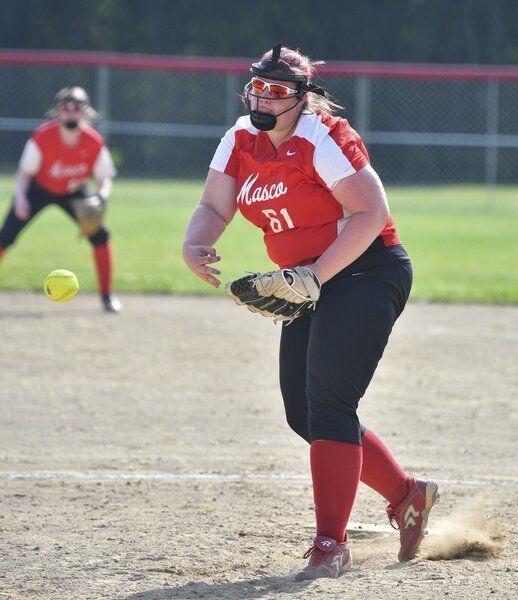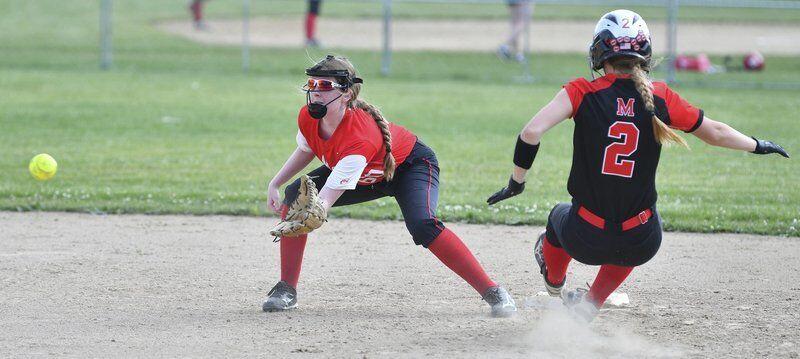 BASEBALL
St. John's Prep 10, Catholic Memorial 3 (8 innings): Quinn Perkins was hit by a pitch with the bases loaded in the top of the eighth to break a 3-3 tie and ignite a seven run Prep rally that featured a Nick Sollitro homer. Payton Palladino went 4-for-5 and homered and Pat D'Amico also put one out and had three RBI while Chris Dirks chipped in with three hits. Joe Gizmunt earned the win, pitching the last 2 1/3 innings and allowing only one baserunner.
Beverly 16, Winthrop 6: Ian Visnick went 2-for-4 with four RBI and Ryan Rushton drove in three as the Panthers (6-5) roared back from an early 4-0 hole behind a 15-hit attack. Connor Francesconi earned his first varsity win on the hill, Logan Petrosino had two hits and two RBI, Sam Armbruster also had two hits and two RBI and Griffin Francis doubled with three his and four runs scored. Nick Fox also had three hits and scored three times.
GIRLS LACROSSE
Marblehead 16, Gloucester 0: Three goals each from Abby Kalinowski, Hadley Wales, Maddie Erskine and Molly Forbes helped the Magicians improve to 7-3. Elizabeth Driscoll made four saves for the shutout in net, Gigi Lombardi scored twice and Lucy Walles and Fehr Gillett also found the back of the net.
BOYS LACROSSE
Bishop Fenwick 15, St. Mary's Lynn 14 (OT): Aiden Anthony netted four goals, including the game-winner in extra time, and added three assists as the Crusaders (8-4) won for the eighth time in their last nine contests. Senior captain Stefano Fabiano finished with four goals and four assists while Manny Alvarez Segee also had four snipes plus one assist. Goaltender George Kostolias finished with 13 saves, with Liam Hill (2 goals, assist) and Anthony Sasso also scoring. Tyler Mullen and Max Grenert each chipped in with one assist for the victors, who rallied from an early 4-0 deficit and again in the third period, when they trailed by six goals.
Peabody 13, Saugus 0: Senior attack Anthony Bettencourt found the back of the net four times and added two assists for the Tanners (9-2). Derek Patturelli made five saves in the shutout win and also scored a goal of his own. Captains Keenan Madden (2 goals, 2 assists) and LSM Drew Lucas (goal, 8 ground balls) were other key factors for Peabody, which also received a pair of goals from fellow senior Tristan Ell. Jonathan Padios, Cam Collins and Brady Carpenter were the other goal scorers; Sam Izzo and Luke Buckley had assists; and Anthony Curcio went 15-for-17 on faceoffs while scooping eight ground balls.
Marblehead 15, Gloucester 2: The Magicians officially clinched the Northeastern Conference by improving to 11-0 on the season. 
 BOYS TENNIS 
St. John's Prep takes two: The Eagles cruised past Catholic Memorial with scores of 5-0 and 3-0 in a double header on Monday. Winning were Hunter Wolters, Charles Kirby, Mark McDuffee and Jack Kiley/Scott Daley as well as Hayden Byrne/Alex Melville and Kurt Plakans/Ben Liptak and Alex Melville. 
GIRLS TENNIS 
Masconomet takes two: The Chieftains topped Beverly, 5-0, and Winthrop by the same score last week. Winners included Kendall Skulley, Nina Klink and Shaylee Moreno in singles, as well as Ella Gharabegian, Chloe Ahern, Lauren Calabrese and Taylor Mastrogiovanni in doubles. 
Marblehead 4, Saugus 1: The Magicians improved to 9-2 with a doubled sweep led by Emily Clough/Lauren Podgur (6-1, 6-1) and Ava Ullian/Leah Saulnier (6-1, 6-0). Tess Keaney stepped up to win second singles, 6-1, 6-3, and freshman Maddie Conlon won at No. 3, 6-3, 6-3.
NECBL BASEBALL
North Shore Navigators 4, Vermont 3: Justin Butera put away the side in the bottom of the ninth and the Navs (2-0-1) remained unbeaten on the year. Jake McElroy had a 2-run single in the third that helped North Shore build a 4-0 advantage and Peabody's Jake Gustin had a hit and scored in his Navs season debut. Hunter Baldwin scored twice and Austin Amaral struck out six over the first four innings to pick up the win.