GIRLS TRACK
Peabody sweeps, Beverly splits: In an NEC tri-meet at Reggie Lewis Center, Peabody pulled into first place by topping Marblehead 52-34 and shading Beverly 46-40. The Panthers (7-1) also topped the Magicians, 49-37. Savanna Vargas won the dash for Peabody in 7.55 seconds, Yosmery Batista took the 300 in 45.35, Sarah DiVasta won the 1000 in 3:13, Brianna Ewansiha cleared 5-2 to win the high jump and Aaliyah Callahan won the shot put (31-06).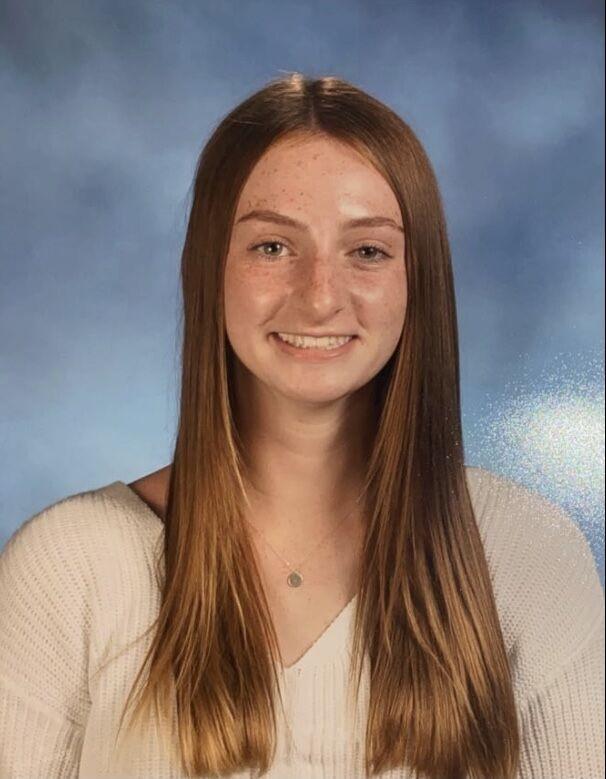 Overall event winners for Beverly were Meredith Pasquarosa in the high hurdles (9.21), Emily Young in the mile (5:39), Mia Kasperowicz in the 2-mile (12:17), Claire Brean in the 600 (1:47.9) and the 4x400 relay.
Danvers takes two out of three: The Falcons (now 5-3) blanked both Salem and Saugus by identical 75-0 scores but dropped a 54-30 decision to Masconomet. Courtney Hinchion (mile), Katie Walfield (1000), Emma Eagan (2-mile) and Cali Abbatessa (shot put) all had wins against Masco, with Katelyn Corbett earning a second (high jump), and Jordan Turcotte (55 dash), Isha Patel (mile) and Bobbi Serino (1000) picking up third place finishes. First place finishers against Salem and Saugus included Emma Gibbons (55 hurdles, Jordan Turcotte (55 dash), Hinchion (mile), Sadie Bucco (300), Mikayla Shaffaval (600), Walfield (1000), Eagan (2-mile), Abbatessa (shot put), Corbett (high jump) and the 4x400 (Hinchion, Bucco, Shaffaval, Walfield). 
BOYS TRACK
Tanners sweep: Unbeaten Peabody topped Beverly, 66-20, and Marblehead, 50-36, in a Northeastern Conference three-way meet at the Reggie Lewis Center. Alan Paulino and Eli Batista went 1-2 in the dash for Peabody while Jovante Dailey won the high jump and Peter Gardikas and Brendan Smith took the top two spots in the shot put.
Marblehead beat Beverly, 53-32, with Peter Clifford winning the 2-mile (10:17) and Schuyler Schmitt winning the hurdles.
Beverly had some strong performances turned in by Liam Ouellette, who ran a 4:37 in the mile to qualify for the Division 2 meet (having already qualified in the 2-mile in a time of 10:04), and David DiPietro improved upon his qualifying time in the 1000 by finishing with a PR of 2:49. Also, junior Misha Krygin punched his ticket to the Division 2 meet in the 1000 after crossing the line with a time of 2:51.
Danvers wins three: Also at the Reggie Lewis Center, the Falcons improved to 6-2 on the season by shading Masconomet, 44-41, and picking up convincing victories over Saugus, 75-5, and Salem, 77-0. Key winners for the Blue-and-White included Colin Kelter in the 300 (38.82), Luke Llewellyn in the 1000 (2:40.80), Mekonnen Eon in the mile (4:34.84), as well as key varsity points in the 300 from Byce Kassiotis, in the shot put from Paul Canning, and the 1000 from Sam Randall.  
GIRLS BASKETBALL
Salem 68, Pioneer Charter 12: Amaya McConney scored 24 points to help Salem earn its second win of the season in resounding fashion. Yamilette Guerrero added 14 points with six rebounds, Cassadi O'Leary had 11 points and six rebounds, Tyelah Marie Hicks had eight points and nine rebounds, and Natalie Hernandez ripped seven caroms off the glass.
Peabody 55, Billerica 54: Sophomore Logan Lomasney's free throws with two seconds to play gave Peabody (6-1) its only lead in a quality road non-league win. Taylor Bettencourt led Peabody with 14 points while cousin Abby scored a dozen, Emma Bloom scored 11 and Lomasney finished with nine rebounds.
BOYS BASKETBALL 
Peabody 70, Whittier 46: Luke Roan exploded for a career-high 21 points to go with eight rebounds as the Tanners improved to 6-2 on the season. Anthony Forte added 14 points and six steals, Shea Lynch had seven points, 10 rebounds and four assists, and both Nick Soper and Colin Berube scored eight points in the win. 
BOYS HOCKEY
Masconomet 5, Newburyport 2: In a clash of old Cape Ann League rivals, the Chieftains (now 7-1) got two goals from captain Richie Guarino as well as a goal and two helpers from Josh Brann to pull away from the host Clippers at Graf Rink. Joe Young and junior Will Shannon (his first varsity goal) also lit the lamp for Masconomet, which saw goaltender Nick Santangelo turn aside 19 shots. Assists went to A.J. Sacco (2), Matt McMillan, Ben Cohen, Chris O'Grady and Young.
WRESTLING
Fitzgerald shines for Marblehead/Swampscott: Senior captain Ned Fitzgerald starred for Marblehead/Swampscott on Saturday, winning all four of his matches at 220 pounds. Eighth grader Liam O'Brien of Swampscott went 3-1 at 106 pounds as the Black-and-Blue suffered setbacks against St. John's Prep (69-12), North Attleboro (55-24), Plymouth South (60-15) and Bridgewater-Raynham (53-30).