BOSTON — Finally, after what's seemed like an eternity, the Stanley Cup Final begins here at TD Garden Monday night.
Sunday's Media Day was their chance to unwind a bit while answering questions from the masses who chronicle the sport.
We asked players from both the Boston Bruins and St. Louis Blues about their childhood dreams of winning the Stanley Cup, which NHL star and/or team they envisioned themselves being while doing so, and probed into some other areas in anticipation of Game 1. Here are their answers.
PATRICE BERGERON, Bruins center, on winning the Stanley Cup for a second time: "It would mean a lot. Needless to say it's one of the hardest trophies to get, and it's been a long journey to get to this point. It's a tough challenge in front of us and we have to be ready form the drop of the puck (Monday)."
JAY BOUWMEESTER, Blues defenseman, on his Stanley Cup memories as a youngster: "I was a Detroit fan as a kid; I grew up in Edmonton but managed to gravitate towards the Wings. It's kind of ironic because they beat the Blues a whole bunch of times (in the Western Conference playoffs).
"I was born in 1983 and (Edmonton) won their first Cup in 1984, so I was too young for their real glory days. But I do remember the last one (in 1990) when they played Boston in the Final. That's probably the first Stanley Cup run that I really understood as a fan or a kid. My dad was a Boston Bruins fan; that series against the Oilers, he was cheering hard for the Bruins, so I got sucked into that a bit."
CHARLIE COYLE, Bruins winger, on being a Massachusetts native with a chance to win a Cup with the Bruins: "It'd be everything. You can't draw it up any better. When you grow up here and think about playing in the NHL ... it's going to special; it has been special. We've done a great job so far, so I just want to keep being one piece of the puzzle for this team and play my game.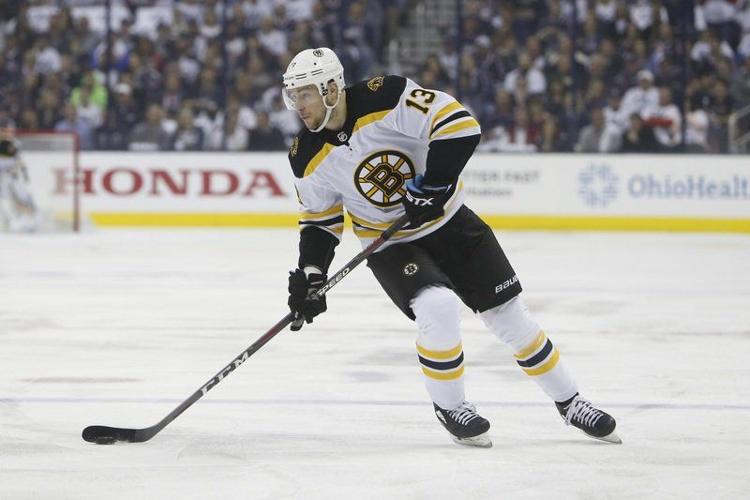 "Did I dream of winning the Cup as a kid? All the time. I bet a few guy son our team hoped they were playing for the Bruins, too. Street hockey, playing in front of the house, going through scenarios, I think every kid does that. I was no different."
ROBERT BORTUZZO, Blues defenseman, on how his mindset regarding the Cup has shifted: "The Red Wings were my team growing up. Being from Thunder Bay (Ontario), we had our choice of team. I specifically remember the days of the Avalanche and Red Wings series'. The one that stuck with me the most was Detroit vs. Philly; I think that was the first time where I can remember a Cup celebration, the distinct faces on the guys. I got to stay up late and watch the whole Cup celebration. You could see it on the guys' faces.
"As a kid, it's was kind of hard to understand what that meant to everyone, but looking back at this point it's easy to tell what a rush of emotion that must have been for them ... now, you're the one that young kids are watching and dreaming of playing like and being the Blues in their front yard. It's a pretty amazing feeling."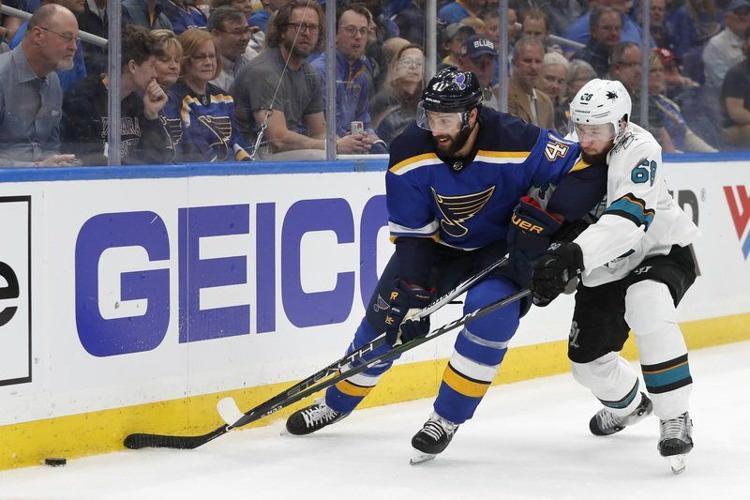 JAKE DeBRUSK, Bruins winger, on dreaming of capturing the Cup as a kid: "Well, usually I was Wayne Gretzky. Growing up in Edmonton, I was No. 99 buzzing around out there, Game 7 penalty shot with the game on the line, where you score to win it or you lose. I don't remember the misses (laughs)."
JOHN MOORE, Bruins defenseman, on the superstitions that come with the Cup:  "As a kid you'd picture yourself kissing it, touching it. But I knew not to touch it until you won it. When I was really young, we had a hockey tournament in Toronto and I went to the (Hockey) Hall of Fame with my parents and we saw the Cup. They were like 'Do you want to touch it?' and I was like 'No.' I wanted to give myself a chance to win it. EVen as a 10 year old I knew not to touch it.
"I think if anything, that appreciation and respect for it has increased, the understanding of how hard it is to get here and compete for it."
ALEXANDER STEEN, Blues winger, on picturing himself lifting the Stanley Cup over his head when he was a youngster:  "Whether you're on the pond or playing street hockey games or in the house just goofing around, you talked about the Stanley Cup with your friends. Every kid does that, yeah."
KARSON KUHLMAN, Bruins winger: "Growing up in northern Minnesota, there was kind of different goals we had growing up. First was winning the (high school) state tournament, then probably the (NCAA) National Championship and the Stanley Cup after that. So I've been pretty fortunate to win the National Championship (with Minnesota-Duluth) this past year. Definitely the Stanley Cup is every little kid's dream to win that thing and do it with a special group of guys like we have here.
"The (Minnesota) Wild had a couple of good playoff runs; I was a big Wild fan growing up. (Marian) Gaborik was an offensive wizard and fast, too, so I tried to be like him a lot. They had one good run to the Western Conference final (in 2003, losing to Anaheim) and that was right in the middle of me being a big Wild fan."
JADEN SCHWARTZ, Blues winger, who has 12 goals heading into the Final: "I never really imagined being in this moment when I was young. I was Colorado Avalanche fan; Joe Sakic was my hero. I used to watch a lot of their games, a lot of playoff hockey. And like any kid in Canada growing up, especially in Saskatchewan, we always got excited for the playoffs. But I never really imagined being here, so it's a dream come true for sure."
DAVID PASTRNAK, Bruins winger:, on when he first became aware of the Stanley Cup: "I don't know, to be honest; maybe 15 (years old)? In 2011, when Boston was in Prague to play against Arizona (in an exhibition), I was there for the game. That was my first NHL game live. Probably then that I started to recognize it and watching all the highlights the next morning."
NOEL ACCIARI, Bruins winger, on being a native New Englander trying win a Cup with Boston: "It was mini-sticks, street hockey when you played a game and pretended it was the Stanley Cup. At the time you wanted to be (former Avalanche star) Peter Forsberg or someone like that, but for me growing up in Rhode Island, a local guy and Boston fan, I always wanted Boston to win the Cup. I know exactly where I was in 2011 when they won a Cup and watching Bergy (Patrice Bergeron) and all these guys. It's special for me to be a part of this right now, and I don't want to miss the chance."
||||