Colin Blackwell, who had 66 goals in his four-year high school career at St. John's Prep, has now scored his first goal in the National Hockey League.
A member of the Nashville Predators, Blackwell took a pass from teammate Yakov Trenin in the lower right circle and roofed a one-timer over Chicago Blackhawks goaltender Corey Crawford's glove.
The goal, which gave the Predators a 2-0 lead, came at 8:22 of the opening stanza at the United Center.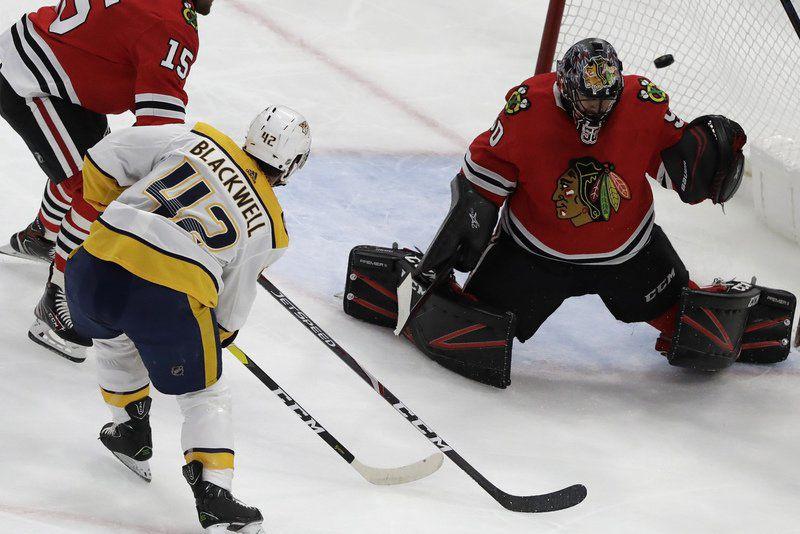 "It's definitely good to get that monkey off my back," Blackwell told Fox Sports Tennessee during the first intermission.
"I've had a couple of (scoring) chances in last 10 games or so that I played," he continued. "All around the board, all five guys (on the ice at the time) made great plays, and I was lucky to be in the right spot at the right time and good things happened."
Prior to scoring his first goal, Blackwell had accumulated three assists in 10 games this season with the Predators. Thursday night's tally came in his 17th NHL contest, all with Nashville (including 6 games in 2018-19). It was his 13th shot on goal of the campaign as well.