On Hockey
Phil Stacey
BOSTON — Resiliency.
If there's one thing that the Boston Bruins have shown they have copious amounts of, it's resiliency. The ability to withstand the proverbial bumps in the road over the course of an NHL season, to rebound quickly from on-ice mistakes, and being able to withstand disruption to their mission and emerge relatively unscathed — if at all.
Since their league-mandated nine-day break, the Bruins are back to playing kind of hockey they did for the first two months of the season, allowing them to race out to a big lead atop the Atlantic Division standings. Back-to-back victories — a thorough 4-0 home win Tuesday over Vancouver, followed by a 2-1 overtime triumph the following night in Chicago — have given the Black-and-Gold five straight wins, including four in a row since their week-and-a-half hiatus away from the rink.
They're winning in a myriad of ways, too, finding ways to get it done no matter who the opponent is, where the game is taking place or how the contest is ultimately played out.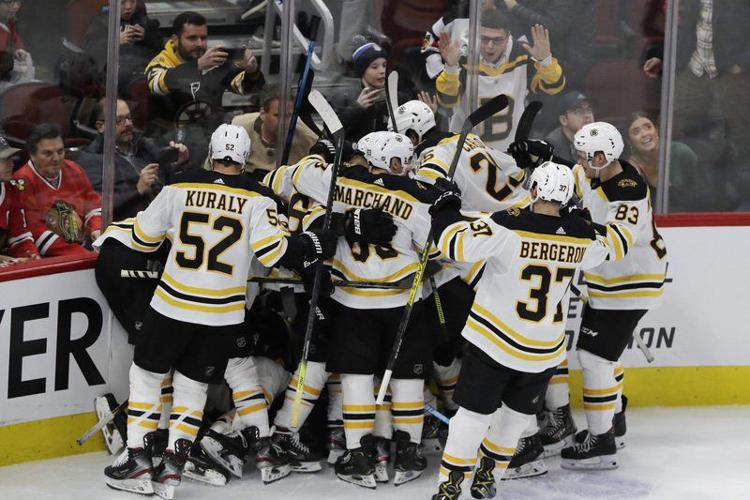 Boston won a Big Boy hockey game last Friday night in Winnipeg, 2-1, killing off all six penalties they were assessed, blocking 15 shots and seeing Brad Marchand, Brandon Carlo and Karson Kuhlman all drop the gloves with willing Jets participants (accounting for a quarter of the 12 fights they've been in this entire season). They also got 37 saves from Tuukka Rask and a clutch power play goal in the third period from Jake DeBrusk to leave Manitoba with two points.
They gutted out another 2-1 win in the Windy City, where the angels in hockey heaven were signing after Charlie McAvoy scored his first goal of the season, converting a one-timer at the goal mouth in OT.
"We feel very confident in our abilities," blue liner Torey Krug said following Wednesday's tilt. "You just keep pushing (forward); there's always one more play to be made."
Of his team's internal fortitude, Krug said. "It's part of the DNA of this team, and we want to use it moving forward."
In Tuesday's shutout over Vancouver, they started off sluggishly but eventually proved sublime in all three zones with lockdown defense, winning battles all over the neutral zone and peppering the Canucks' net with 42 shots. Charlie Coyle was particularly effective with a goal, an assist and flashes of play that made him shine so brightly last spring en route to the Stanley Cup Final.
Since blowing a 3-goal lead in Pittsburgh on Jan. 19, the Bruins have outscored their foes, 17-5. They're playing with more energy, net drive and have killed off 17 of their last 19 penalties while scoring a half-dozen times on the power play.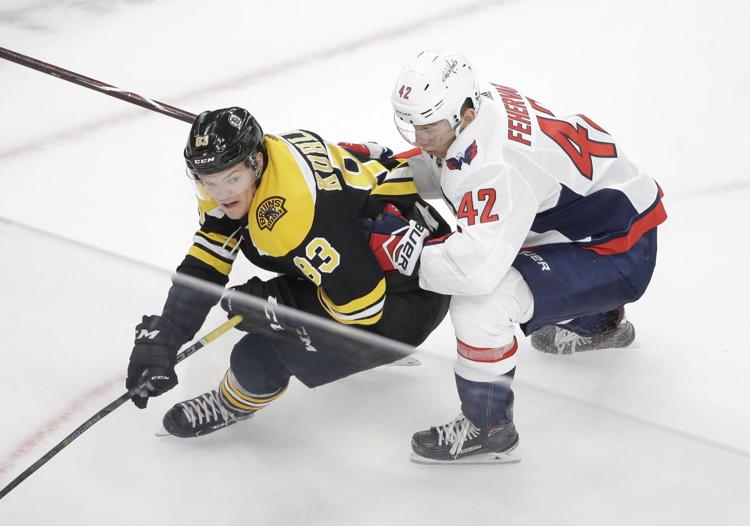 Rask has stopped 62 of the last 63 shots he's seen. Sean Kuraly has stepped up his level of play ("assertive, trying to get to the net," head coach Bruce Cassidy said following the win over Vancouver). Karson Kuhlman has looked pretty comfortable on the right side of the second line alongside David Krejci and DeBrusk. Providence callups Jeremy Lauzon and Anton Blidh haven't looked out of place; rather, they've assimilated into the mix and are in lockstep with their varsity teammates.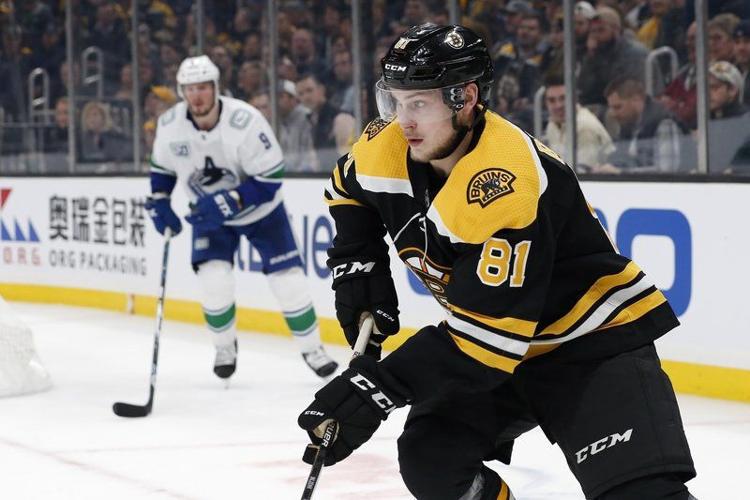 Are things perfect? Of course not. Very good teams don't often sit pat; they find ways to tinker and patch up areas of need. 
General manager Don Sweeney knows his team could still use a physical second line winger prior to the Feb. 24 trade deadline, with Columbus' Josh Anderson, the Kings' Tyler Toffoli and, the ultimate prize, Boxford's own Chris Kreider of the New York Rangers, still very much on the Bruins' radar. Experienced depth guys can never hurt, either. It'd be surprising if Boston doesn't make at least one deal.
But the way things are going now — atop the division with 78 points and battling Washington neck-and-neck for the league's best mark — is not such a bad place to be. That's a testament not only to their talent and depth, but also their resiliency.
¢¢¢
Phil Stacey, the Executive Sports Editor of The Salem News, covers the Boston Bruins for CNHI Sports Boston. Contact him at pstacey@salemnews.com and follow him on Twitter @PhilStacey_SN