BRIGHTON — David Pastrnak was in his hometown of Havirov, Czech Republic, having recently finished playing in both the Under-16 and U18 Czech Republic leagues, when the Boston Bruins beat the Vancouver Canucks for the Stanley Cup in 2011. Having turned 15 years old just three weeks before the Bruins hoisted the Cup, he has no recollection of what was going on nine time zones away.
Two years later, Brandon Carlo was a sturdy 16-year-old defenseman playing for the Colorado Thunderbirds U16 squad. As a diehard Colorado Avalanche fan he didn't have a rooting interest, per se, in the 2013 Final featuring Boston and Chicago, but could absolutely appreciate the star power those two squads possessed. 
Now, as they and more than a dozen of their Bruins teammates — some, like Pastrnak and Carlo, in their early 20s; others, like right wing David Backes or backup goalie Jaroslav Halak, in their mid-30s — prepare for their first Stanley Cup Final, they can absolutely glean some information from their half-dozen Black and Gold mates who have done so previously.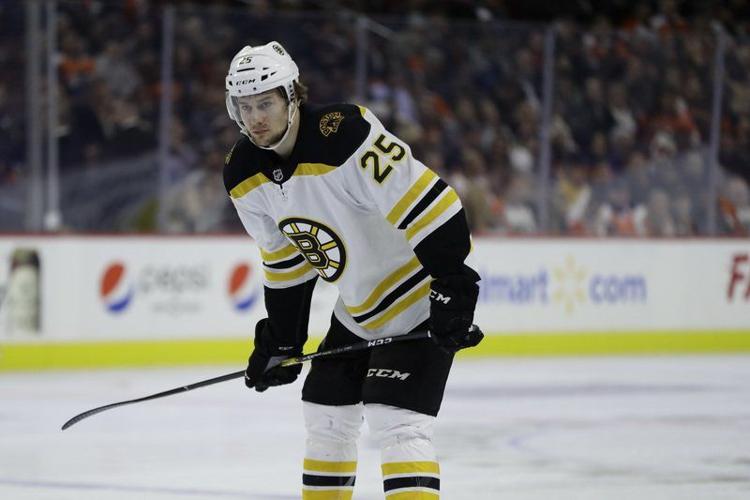 Captain Zdeno Chara, linemates Patrice Bergeron and Brad Marchand, and center David Krejci have each played 13 previous Final games: seven against Vancouver in 2011, six more against the Blackhawks two years later.
Goaltender Tuukka Rask was a backup for all seven games in 2011 and played the six games against Chicago in 2013. Defenseman Torey Krug also skated in each of the Bruins' half-dozen Cup contests against the Blackhawks.
In addition, depth defenseman John Moore skated four games for the New York Rangers in the 2014 Cup Final against the eventual champion Los Angeles Kings.
That's a combined 68 games worth of Stanley Cup Final experience that the Bruins will take into this year's championship series, which begins with Game 1 Monday at the TD Garden.
The St. Louis Blues have a grand total of four such games, with winger David Perron having played in four of the five games of last year's Final for the Vegas Golden Knights.
Advantage — make that huge advantage — Bruins.
"Those guys can help us, for sure. They have that experience," Pastrnak said of Bergeron, Marchand, et. al. "It's great to be able to have them help us prepare for this.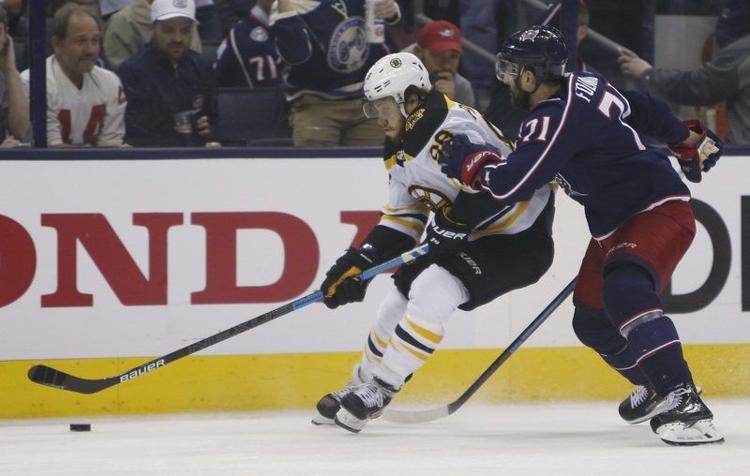 "Still, we still have to see for it for ourselves to (know) what it'll be like. The way I see it it's still just hockey, so go out there, enjoy it and have fun. They're important games, but I want to enjoy the moment, too."
The Blues have been on a magnificent run since sitting dead last in the NHL standings the day after New Year's. A coaching change from Mike Yeo to Craig Berube in late November was a big reason why St. Louis wound up challenging for the Central Division title and finished the regular season with 99 points; so was the play of rookie goaltender Jordan Binnington, who was fourth on the club's depth chart to start the season but has since set a new franchise record for goalie wins (12) in one postseason.
But how does that compare to the warriors who have battled through a three-overtime Game 1 of the Stanley Cup Final, losing an emotionally and mentally draining affair before finding it within themselves to win the next two games of the series? Or the fact that two years prior, Chara & Co. came back from series deficits of 2-0 and 3-2 with a road win in Game 7, giving the organization its first crown in 39 years?
It can't.
There is no substitute for experience, whether you're talking hockey or doing the hokey pokey. The Bruins have it and can pass it along to those wearing similar sweaters; the Blues don't and cant.
"This is my first playoff experience and I've learned a lot of different things," said Carlo. "Coming in I was nervous, excited, (knew) the speed of the game would be fast and it'd be physical. But until you're in the (actual) game, you can't understand the level of play.
"That's where our guys can help us with that type of mindset."
A mindset that should, both before it begins and during the Stanley Cup Final itself, bode quite nicely for Boston.
¢¢¢
Phil Stacey, the Executive Sports Editor of The Salem News, covers the Boston Bruins for CNHI Sports Boston. Contact him at pstacey@salemnews.com and follow him on Twitter @PhilStacey_SN
||||