Try as they might, most adults aren't going to fit into their favorite pair of high school jeans 20 years down the road. 
You could liken the Boston Bruins' current plight in regards to their salary cap in much the same way: no matter how much you squeeze and pinch to try to make it work, it's just too tight.
Tuesday's late night signing of restricted free agent winger Danton Heinen for a reasonable $2.9 million per year over two years is the first of three dominoes to fall for the defending Eastern Conference champions.
The other two — signing defensemen Brando Carlo and potential franchise blueliner Charlie McAvoy — will drop with a much greater degree of difficulty.
This is where general manager Don Sweeney and his staff will need to make some tough choices.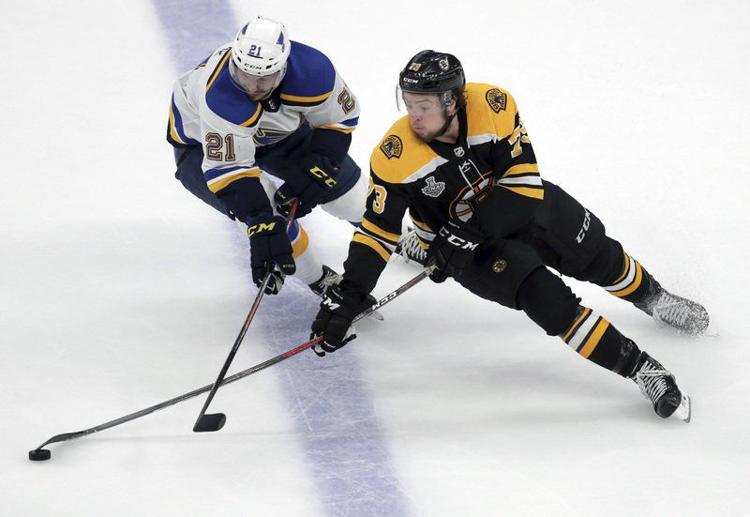 According to the always helpful CapFriendly.com, the Bruins have about $8.1 million to spend before they reach the NHL's salary cap limit of $81.5 million. The 21-year-old McAvoy and the 22-year-old Carlo are both RFA's who'll be looking for significant pay raises, likely in the $6 and $4 million dollar range, respectively.
Neither the organization or those two players want this to be a long and drawn out process; they can be harmful for each side, both financially and in terms of on-ice production (the later a stalemate drags on). But the players want both term and financially security while Sweeney is responsible for watching the Jacobs family's purse strings —a formula that doesn't often mix. Finding a way to get both players under contract prior to the start of training camp is the ultimate goal.
Now, if McAvoy and/or Carlo aren't signed to a new deal by Dec. 1, they can't play at any point during the 2019-20 season — and neither side wants that scenario playing out.
So there are options that must be explored. The most obvious would be getting rid of higher priced guys such as 35-year-old winger David Backes, a healthy scratch at times during both the regular season and playoffs and who has a $6 million cap hit each of the next two seasons; physical but oft-injured 31-year-old blue liner Kevan Miller ($2.5 million cap hit) and 28-year-old depth defenseman John Moore ($2.75 million), whom Sweeney no doubt now regrets signing to an over-inflated 5-year deal during last July's free agency period.
Can they find willing trade partners to take these bloated contracts? Perhaps, although many teams would want to give up a bad contract of their own in return. Boston's best hope here might be finding a team closer to the cap cellar than its floor to deal with, a team such as Ottawa or Colorado that has $20-plus million of available space on its roster and could use a veteran. In reality, this seems more like fiction than fantasy for the Bruins.
Boston could also jettison some of its guys on the NHL bubble down to the AHL such as Connor Clifton ($725,000), newly resigned Steven Kampfer ($800,000) and free agent signees Par Lindholm ($850,000) and Brett Ritchie ($1 million), for example. But that would also open all but Clifton up to waivers and the possibility the organization would lose those players outright, which clearly is not an ideal scenario.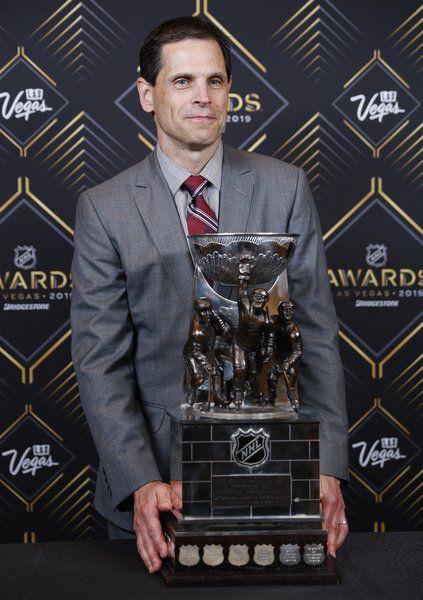 Would the Bruins ever float out 28-year-old Torey Krug ($5.25 million and an unrestricted free agent after 2019-20) in a trade for prospects and/or picks? Would they cast off 33-year-old second line center David Krejci ($7.25 million, the team's highest paid player) if someone (anyone?) were willing to take on his contract, which runs for two more seasons? Is there any scenario in which they'd deal backup goalie Jaro Halak ($2.75) and trust free agent signee Maxime Legace ($700,000) as the No. 2 man behind starter Tuukka Rask? 
Changes have already come for a Bruins team that lost Game 7 of the Stanley Cup Final less than a month ago. Forwards Marcus Johansson (Buffalo) and Noel Acciari (Florida) will be wearing new uniforms next season, and it's a virtual certainty that someone — or several someones — on the current roster will no longer be donning the Black-and-Gold when the Bruins begin the season Oct. 3 in Dallas.  
That's life in the modern NHL. If you want to keep your young stars — in this case the burgeoning star in McAvoy and the shutdown stalwart in Carlo — Sweeney and the Bruins are going to have to be creative.
It'll be fascinating to see how it plays out.
¢¢¢
Phil Stacey, the Executive Sports Editor of The Salem News, covers the Boston Bruins for CNHI Sports Boston. Contact him at pstacey@salemnews.com and follow him on Twitter @PhilStacey_SN.