On Hockey
Phil Stacey 
With each passing day, the window grows a little bit smaller.
Not necessarily on the 2019-20 National Hockey League season — although that's certainly a possibility, given widespread Coronavirus fears and the entire sports world having hit the pause button for the foreseeable future.
In this instance, however, we're talking about the Boston Bruins. Specifically, their window to raise another Stanley Cup.
Everything was going so smoothly for the Black-and-Gold this season. If you're the pessimistic type (I'm not, but to each his own), maybe too smoothly.
A 2-0 shutout over the Flyers in Philadelphia nine nights ago gave them an even 100 points, the first NHL club to hit that mark. They comfortably sat eight points ahead of second place Tampa Bay in the Atlantic Division standings, had more wins (44) than any other club, had surrendered the fewest goals (174) and, with a dozen games left in the regular season, could afford to rest certain players in certain games moving forward while gearing up for what they hoped was another long and fruitful playoff trek.
Now those plans, like virtually everything else in our lives, has been put on temporary hold.
It's a legit question to ask how much of the Bruins' momentum will carry over when (if?) the NHL returns to business as normal (whatever 'normal' will be in this new climate).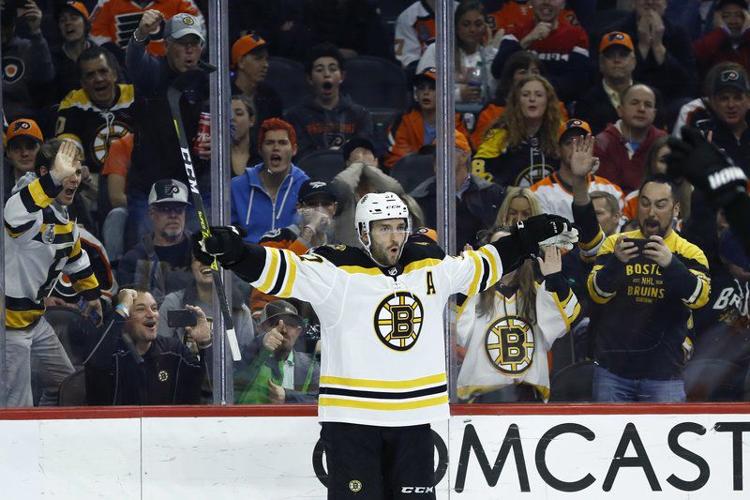 Does all the team bonding, on-ice chemistry and playmaking magic that they've worked so hard to forge in an attempt to put the bitter memory of last year's Game 7 Cup Final loss at home to St. Louis behind them suddenly dissipate? Will the locomotive-like surge they've build for themselves, when they burst out of the gates with a spectacular 20-3-5 record, go by the boards because every other team will essentially be on an even keel with Bruce Cassidy's club when play resumes?
No one knows. With so much uncertainty surrounding our everyday lives — When can I hang out with my friends? Can I go to the beach this summer? Will I be able to visit my elderly relatives anytime soon? — the questions outweigh the answers in much the same way the Bruins have lapped hapless Detroit (39 points) in the standings.
Those inquiries certainly trickle down to some of the Bruins' best players, too.
Goalie Tuukka Rask is having arguably his best season — 26-8-6 with a 2.12 goals against average, a league-leading .929 save percentage and 5 shutouts — and would normally be a Vezina Trophy favorite while holding down the fort in the playoffs. But will he and backup Jaro Halak, the Robin to his Batman, have that same sharpness that made them so tough to crack pre-Coronavirus?
Zdeno Chara turned 43 years old Wednesday. If we knew there would be playoffs sometime this spring/summer, then sure, the rest would do him plenty of good. But would he, too, lose something by not playing every other night at this time of year, as he has for almost 20 years now? 
Patrice Bergeron, David Krejci, Brad Marchand and defensemen Steven Kampfer are all north of 31 years old. Again, you'd think the rest would be beneficial, but there's no telling for sure. 
What about the guys like Ondrej Kase and Nick Ritchie, who were still acclimating to their new linemates (and teammates) after coming over from Anaheim when the NHL season paused a week ago today?  How will any progress they made be hampered by an extended stay away from the rink?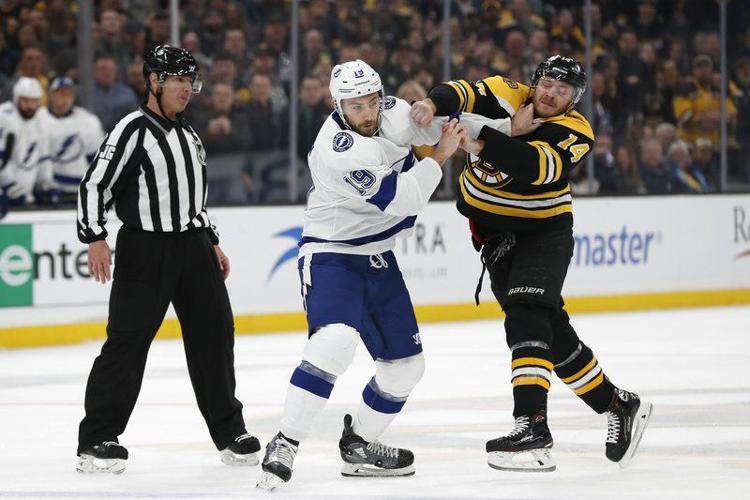 Every other team in the league is in the same boat, of course, when it comes to its older players, new faces and the like. But it also means squads like the Lightning (Steven Stamkos), Rangers (Chris Kreider), Flyers (James van Riemsdyk) and Hurricanes (Dougie Hamilton) they could possibly face in the postseason will have key pieces to their lineups back.
If and when the playoffs return — I wouldn't bank on the remainder of the regular season being played at this juncture — the Bruins will be the top seed. The postseason, which possibly may not begin until late July, could be revamped so that as many as 24 teams qualify (those with a winning percentage of .500 or better, which would include big markets such as Chicago or Montreal). There could be cross-conference matchups, first round byes, play-in contests, shorter rounds leading up to the conference or Cup Final ... every and anything is on the table.
Whenever NHL teams get the go-ahead to finally start up again, the Bruins will be as ready as they can be to once again begin their pursuit of the greatest trophy in all of sports.
Only time will tell if a worldwide pandemic derailed their chance of lifting the Stanley Cup this year more than any foe ever could.
¢¢¢
Phil Stacey, the Executive Sports Editor of The Salem News, covers the Boston Bruins and pro hockey for CNHI Sports Boston. Contact him at pstacey@salemnews.com and follow him on Twitter @PhilStacey_SN
||||